Graduation Ceremony Details
Additional Ceremonies and Events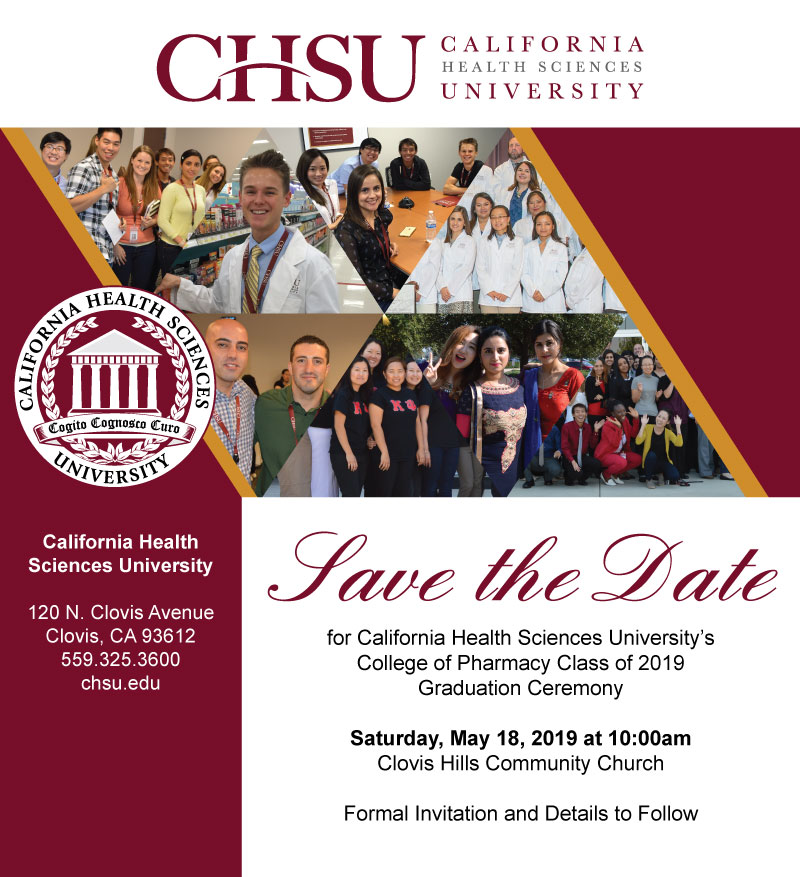 Graduation Week Activities:
Coming Soon!
Graduation Awards Ceremony and Dinner:
Graduates and a guest are invited to a Graduation Dinner and Awards Ceremony at 6:00 pm on Friday, May 17, 2019 at Copper River Country Club (2140 E Clubhouse Dr., Fresno, CA 93730). Graduates may purchase additional tickets for $50 each from Kristi Kruger, Student Services Administrative Assistant at the front desk of the 120 building. The awards ceremony will include the presentation of the CHSU Value Awards and the prestigious Granville Homes Outstanding Graduate Student Award, and dinner will be served thereafter.
Photography and Videography
Family and friends are welcome to take photos of graduates before or after the ceremony. During the ceremony, CHSU will provide professional photographers to capture each Graduate walking on stage. These photos will be uploaded to this website after the ceremony and available for download.
News and Media
Media are welcome to attend the graduation ceremony. To schedule interviews or filming, kindly contact Richele Kleiser, VP of Communications and Marketing in advance at rkleiser@chsu.edu or 559 325 3600.