Letter from Provost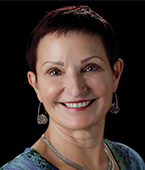 Wendy Duncan, PhD
SVP Academic Affairs and Provost
Welcome to California Health Sciences University!
As chief academic officer of California Health Sciences University, it is with pleasure that I extend a welcome to you on behalf of the faculty and staff. Our academic mission is to educate students to become compassionate, highly trained, intellectually curious, and adaptive leaders and support faculty in sustaining and enhancing their expertise as teachers and scholars.
It's my honor and privilege to serve as the academic leader for California Health Sciences University (CHSU), the first university of its kind in the region and perhaps the most unique in the nation. Our vision – to improve the health care outcomes of people living in California's Central Valley – is what motivates us to succeed every day and its implications are far-reaching. Through our emphasis on interprofessional collaboration and cutting-edge curricula and pedagogies, we empower our health professional graduates to assume leadership roles to make exemplary, patient-centered team-based care a reality.
As a result, our programs demand much of our students. Graduates will be expected to do whatever it takes to expand their core competencies to ensure that all their patients get the very best care. Our curricula have been designed to provide the necessary challenges and experiences to make this expectation a reality. Our student support systems have been carefully designed to foster professional development and intellectual growth so that our graduates – every one of them – are equipped to master the trials and tribulations that such professional leadership entails.
At CHSU, we believe that EVERYONE can succeed, given sufficient personal effort. Yes, students will be challenged here. But we know that they have what it takes to succeed.
CHSU is a game-changer for the Central Valley. I invite you to join us and embark upon a journey of discovery and personal growth while challenging the status quo. You will enjoy the warmth and collegiality of our diverse and dynamic community from your first day on campus.  Your experiences here will include impactful community service projects, exciting research, and progressive health care practice providing the foundation for an exciting and exceptional career.
Welcome to your California Health Sciences University!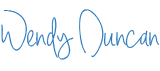 Wendy Duncan, PhD
SVP Academic Affairs and Provost
Who We Are
Faculty Handbook
The purpose of the Faculty Handbook is to provide all members of the faculty, particularly those who are new to CHSU, with knowledge of the policies, regulations, practices, and expectations related to their role.
The handbook is organized according to six sections: each tab addresses the specific policy and procedure. By clicking on the link, you will get access to most current version of the document.
Faculty Handbook
Functional Mentoring
CHSU Functional Mentoring Program for Faculty Growth and Success
The rewards and satisfactions of an academic life are considerable, but they are counter‐balanced by practical challenges and high‐performance standards that, at times, can be quite intimidating. Therefore strong self‐assessment and continuous quality improvement processes for faculty members is imperative. The reflective portfolio and functional mentoring process described in the PDF available to download are a potential solution to this problem.
Developmental Partners
Faculty are encouraged to engage others in developmental partnerships. These can arise naturally from shared offices, shared projects, team‐teaching and mutual service on committees. Therefore in every working context, faculty are asked to reach out to others who are in a position to provide feedback on performance. Normally, this is done through the "SII" a tool that is used institution‐wide as a tool for growth (SII = Strengths‐Insights‐Improvements).
Critical Reflection and Planning
The central component of a reflective academic portfolio is regular documentation of critical reflection on one's work. CHSU has developed the faculty growth rubric as an aid to this work. Developmental partnerships are an important part of this reflection, since others often are in a position to help us see our blind spots.
Functional Mentor
The most important fact to consider is that those who are mentored consistently rise more quickly within a profession and their paths tend to be less problematic.
(Kochan FK, Trimble SB. From mentoring to co‐mentoring: establishing collaborative relationships. Theory into Practice. 2000;39:20‐28)
Functional mentoring is project‐focused. As the mentoring relationship develops, the mentor and mentee begin to flesh out the project in detail.
The areas of development that mentees are asked to focus on at this time are 1) leadership, 2) practice and precepting, 3) teaching, 4) mindset and stress management/behavioral development, 5) research/research agenda, 6) application and 7) assessment.
How do I get started?
Contact your department chair. During the meeting, you will discuss how to best match your mentoring needs with a mentor. The department chair will complete a "Kickstart to Functional Mentoring" form that records a few items:
your meeting
area of development (one of the seven areas described above)
SMART goal (

S

pecific,

M

easurable,

A

chievable,

R

ealistic,

T

imely)
approximate number of mentor‐mentee interactions needed to achieve goal
Once submitted, the information and invitation are received by the functional mentor.
What is next?
You meet with your functional mentor. To support the assembly of your reflective academic portfolio, you will record your meeting in your Functional Mentoring Log Book.
Download Mentoring Program Info