CHSU College of Pharmacy Student Among First to Receive New Scholarship
September 3, 2014
Jose Vera, P1 pharmacy student at the CHSU College of Pharmacy, was one of only three students in the country who received a scholarship award from the National Council for Prescription Drug Programs (NCPDP) Foundation. Jose was honored to be among the first pharmacy students to receive a scholarship award from the newly established Foundation.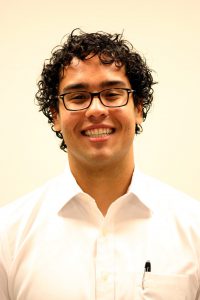 Upon receiving the news, Jose was informed by the NCPDP, "Your academic accomplishments and demonstrated leadership distinguish you as an individual on course to make a positive difference in the pharmacy profession, the healthcare community, and the lives of patients. You made it apparent to us that you understand the changing role of the pharmacist and the transformative role of health information technology."
Jose also received the maximum scholarship amount awarded from the California Health Sciences University Foundation. A recent graduate from California State University, Fresno, Jose is a life-long resident of the Central Valley who plans to provide health care to underserved populations in the region upon receiving his PharmD.
About the National Council for Prescription Drug Programs (NCPDP)
NCPDP creates the standards that make it possible to effectively exchange pharmacy information electronically. Learn how NCPDP (www.ncpdp.edu) impacts your future role as a pharmacist and how you can impact the future of pharmacy by participating in NCPDP's problem-solving forum.