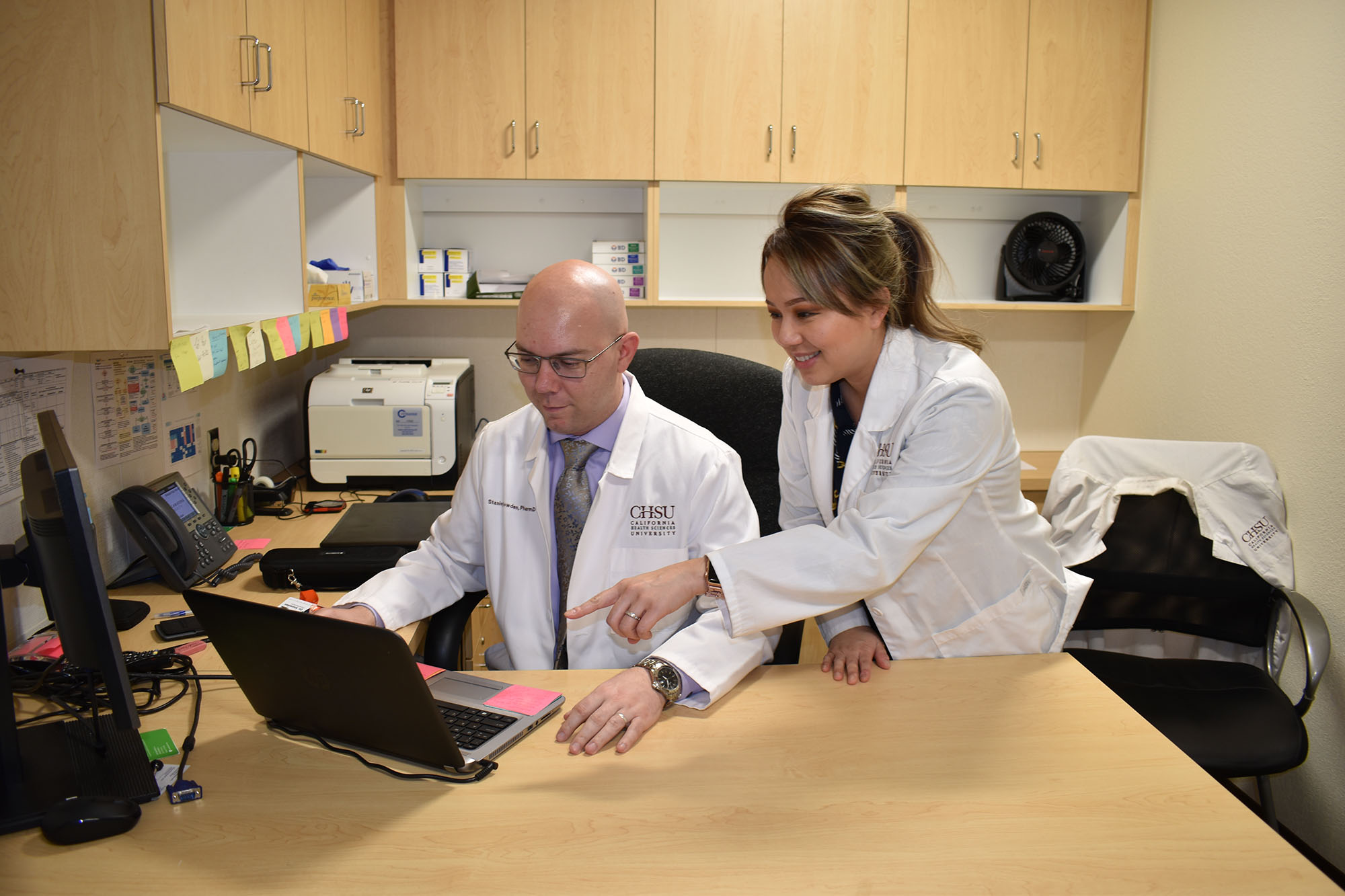 Careers
Our rapidly developing and expanding University provides plentiful opportunities for growth and development.
Our new and innovative University is rapidly developing and expanding, enabling our administration, faculty, and staff to have plentiful opportunities for growth and development.
The College of Osteopathic Medicine is hiring faculty positions that include scientists/educators as well as physicians both full-time and part-time to serve our mission. Innovative curriculum design includes an active learning environment with emphasis on collaboration.
CHSU plans to open up to 10 post-graduate colleges to train health care professionals in the coming years. The timing and specific discipline for each new school will be determined based on the need and opportunity for job placement within the region.
California Health Sciences University (CHSU) strives to provide a campus environment that recognizes, promotes, and celebrates the entire diversity of human experiences. CHSU is committed to welcoming people from all backgrounds, and we seek to include knowledge and values from many cultures in the curriculum, extra-curricular activities, and within our campus community. Learn more about Diversity, Equity, and Inclusion at CHSU.
Campus Culture

Open Positions
Qualified individuals are encouraged to apply by emailing a letter of interest and CV to careers@chsu.edu
CHSU is an Equal Opportunity/Affirmative Action Employer. Minorities, women, veterans, and persons with disabilities are encouraged to apply.
THINGS TO DO IN CENTRAL CALIFORNIA

"THE GATEWAY TO THE SIERRAS"
Clovis is known as the "Gateway to the Sierras" and offers shopping, museums, restaurants and art galleries in the quaint Old Town Clovis area, where CHSU is located. The CHSU community enjoys the unique combination of high quality of life, affordable cost of living by California standards, and plentiful career opportunities in health care that the Valley provides.