California Health Sciences University is committed to the safety of its students, faculty, staff, administrators, visitors, and neighbors. CHSU understands its responsibility to take steps to preserve the safety and security of members of the campus community and to respond to emergencies in a way that minimizes the impact on life, safety of the campus community, and campus mission.
Clery Report
In compliance with the Jeanne Clery Disclosure of Campus Security Policy and Campus Crime Statistics Act, the University publishes an Annual Clery Report. This report includes current security policies as well as crime statistics for the previous three calendar years. For each calendar year, the statistics reflect the number of reported incidents of certain crimes, as defined by the Clery Act, which occurred within the University's Clery Geography. The Clery statistics include crimes reported directly to the University, to local law enforcement agencies, and to "Campus Security Authorities" as defined further in the Clery report.
The body of the report also contains information regarding various campus and community resources related to crime prevention and survivor assistance.
A digital copy of the report can be accessed via the link below, or paper copies are available free of charge at 2500 Alluvial Avenue, Clovis, CA 93611 or by emailing the University's Vice President of Operations at jdunn@chsu.edu.
Related Links
2023 Clery Report
2022 Crime Log
2022 Clery Report
2021 Clery Report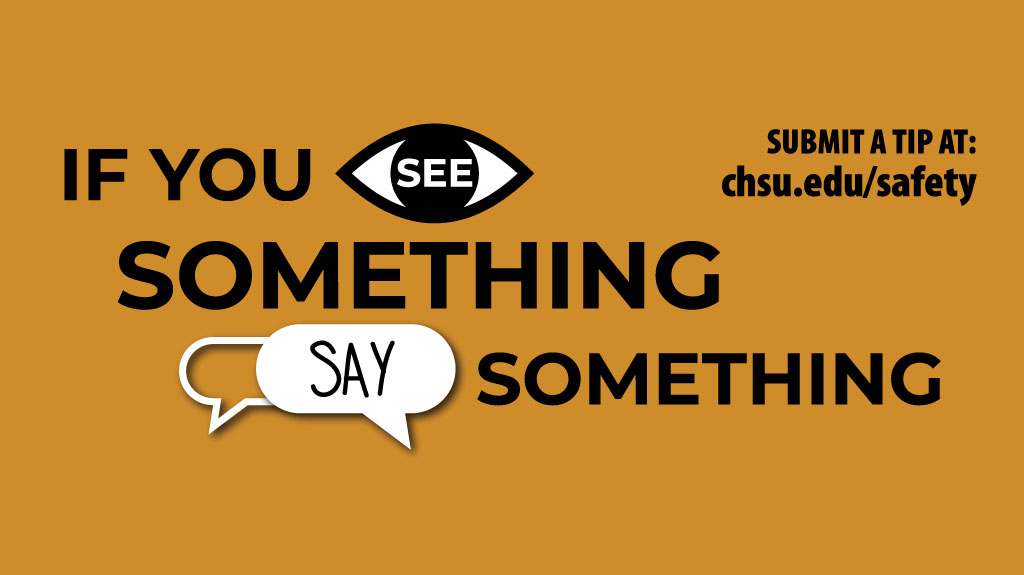 SUBMIT ANONYMOUS TIP
Keep CHSU safe! Submit an anonymous tip to help us identify unusual behavior before something happens. Report any observed threats, behaviors, actions and harassment.
Examples of concerning behaviors include emotional distress, bullying, abuse (verbal/physical), sexual assault, substance abuse, weapons and/or violence.
Related Links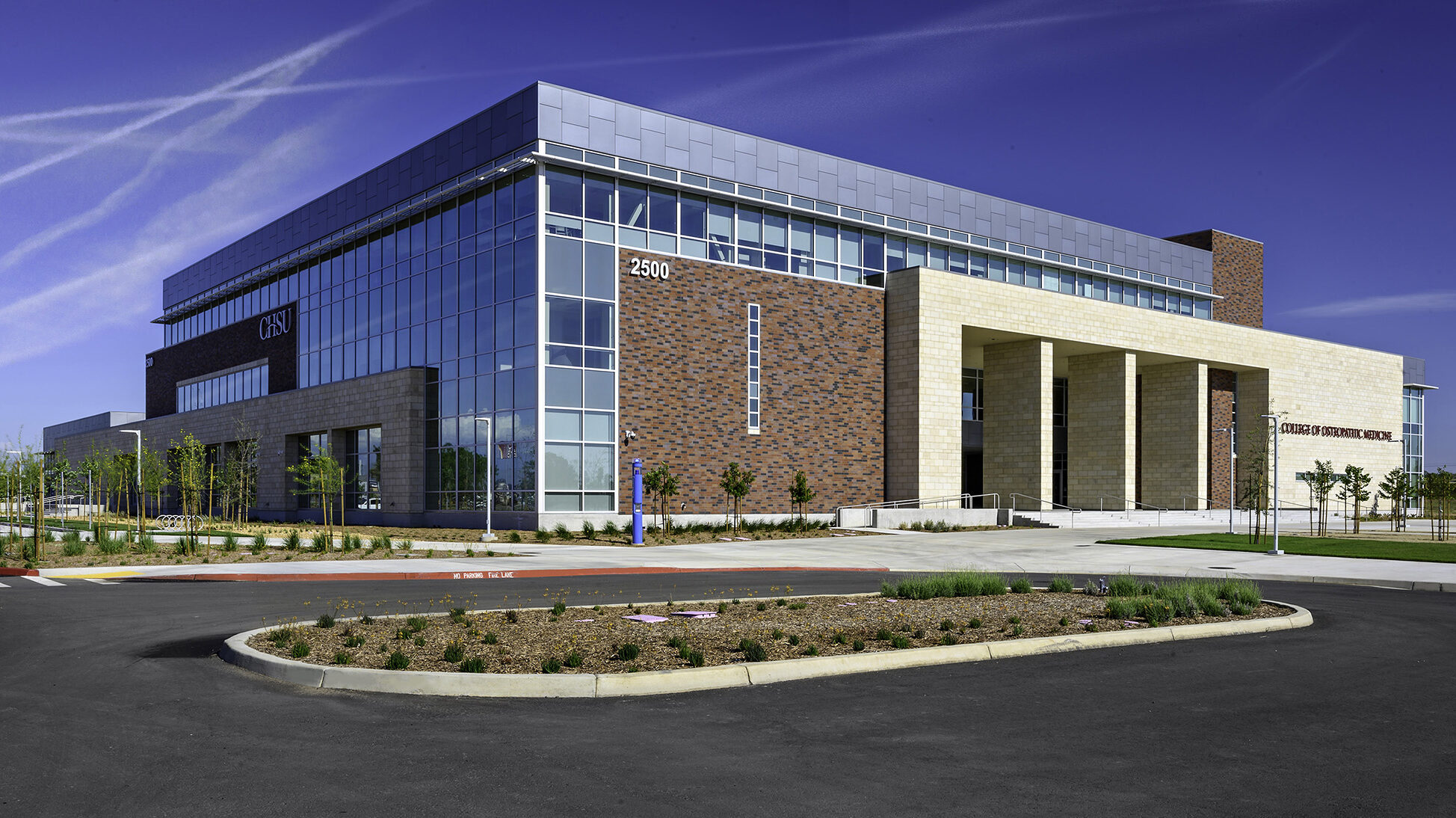 Campus Access
CHSU employees and students can access campus facilities during designated hours using University issued keycards. All visitors must check-in at the front desk before accessing any CHSU facilities.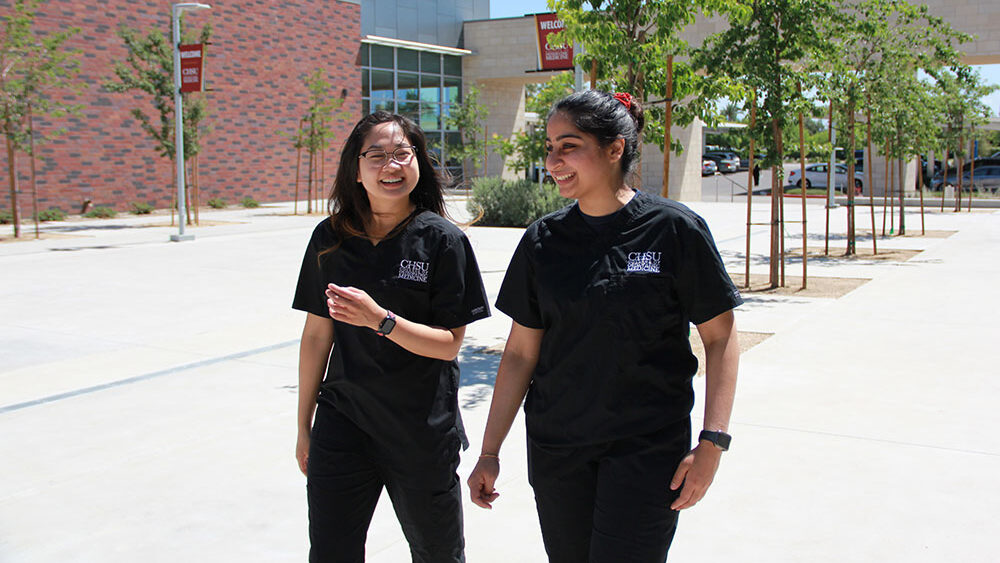 SECURITY ESCORT OR NON-EMERGENCY CONCERNS
Call CIS Security for escort to your vehicle or report non-emergency concerns at (559) 495-3000.
Report Concerns
The purpose of the Concern Reporting system is to provide a process for any member of the CHSU community or public to notify the University regarding any concern or complaint related to the University's programs, activities or operations. This form may be used for any level of concern or complaint, including rather simple matters such as notification of a minor facility concern, or more complex matters such as concerns related to the University's COVID-19 response, whistleblower reports or to report allegations of illegal harassment, discrimination, sexual misconduct or Title IX Sexual Harassment.
This system will route the concern to the appropriate CHSU administrator for review and follow-up as needed. All members of the CHSU community or public are encouraged to report their concerns and/or complaints using this system so that CHSU can take action where appropriate.
RELATED LINKS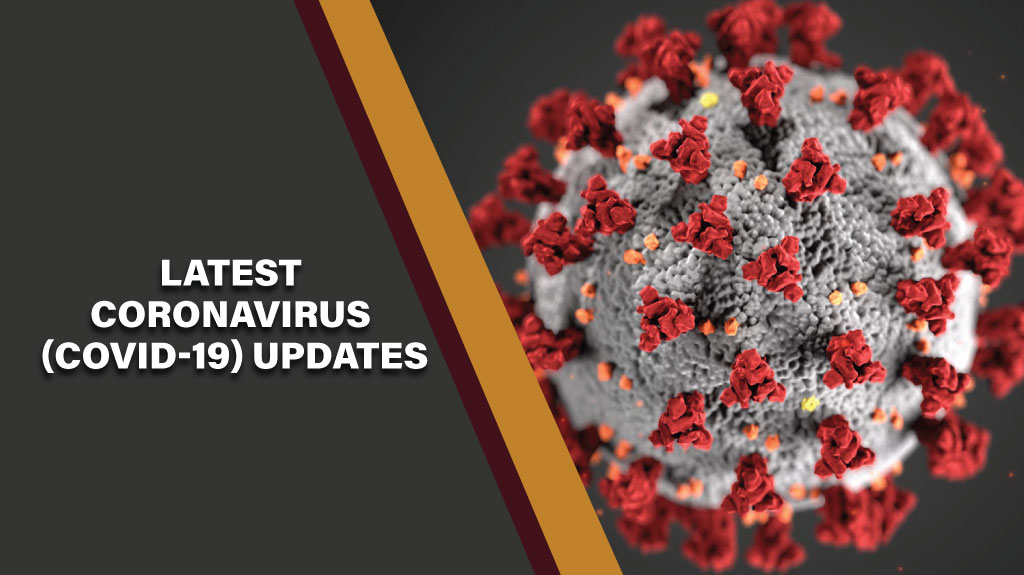 Covid-19 Information
CHSU is closely monitoring the COVID-19 pandemic and guidance from federal, state, local governments, in addition to our accrediting and licensing bodies.
The CHSU website provides regular updates and instructions for COVID-19 protocols. The University has published CHSU COVID-19 Prevention Program guides for employees and students to provide a central location for the most recent policies and procedures for CHSU COVID-19 information.
RELATED LINKS
COVID-19 Information
CHSU COVID-19 Prevention Program for Employees
CHSU COVID-19 Prevention Program for Students