California Health Sciences University
Simulation Center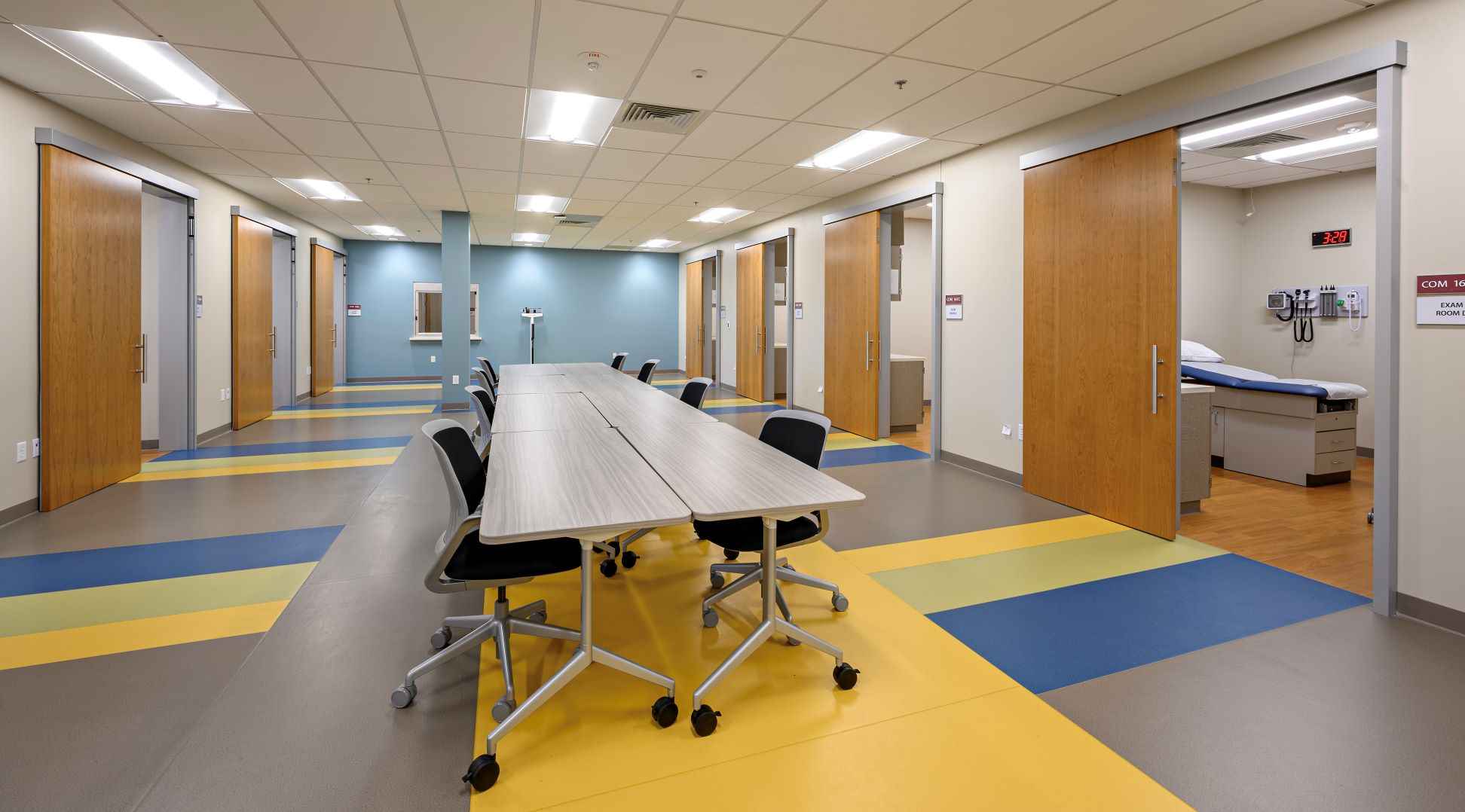 Welcome to the CHSU Simulation Center
CHSU aims to serve as the leader for healthcare simulation in California, educating the Central Valley's future doctors and pharmacists.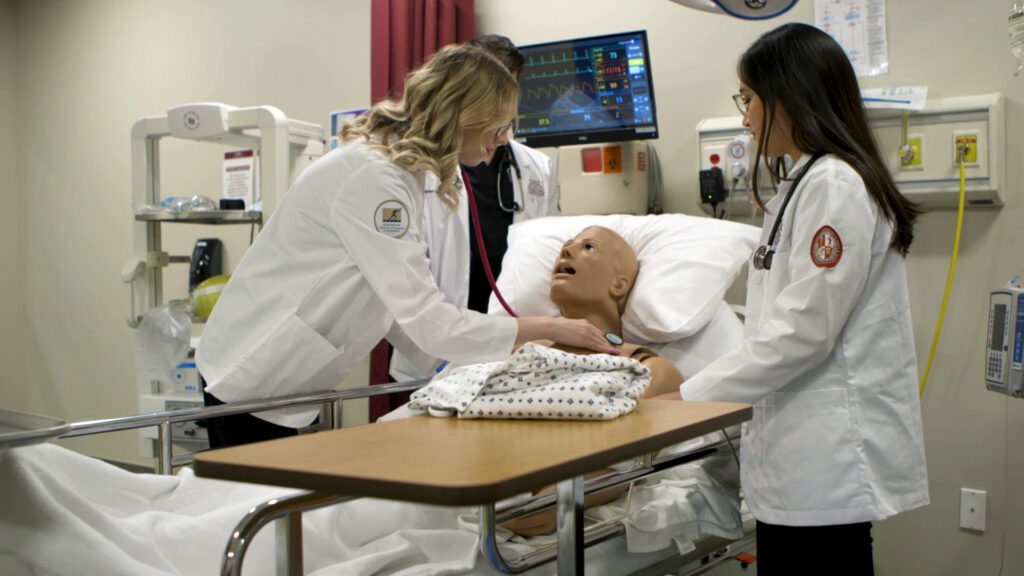 About the Simulation Center
Located in the CHSU College of Osteopathic Medicine (CHSU COM) building, the Simulation Center is at the forefront of interprofessional education in the Central Valley. Our innovative Simulation Center was meticulously planned to enhance the interactive learning needs of today's students, particularly concerning the foundations of medical and clinical wisdom.
Related Links
About
Accreditation
Mission and Vision
Location
Simulation Advisory Council
Simulation Center tour
Experience the Simulation center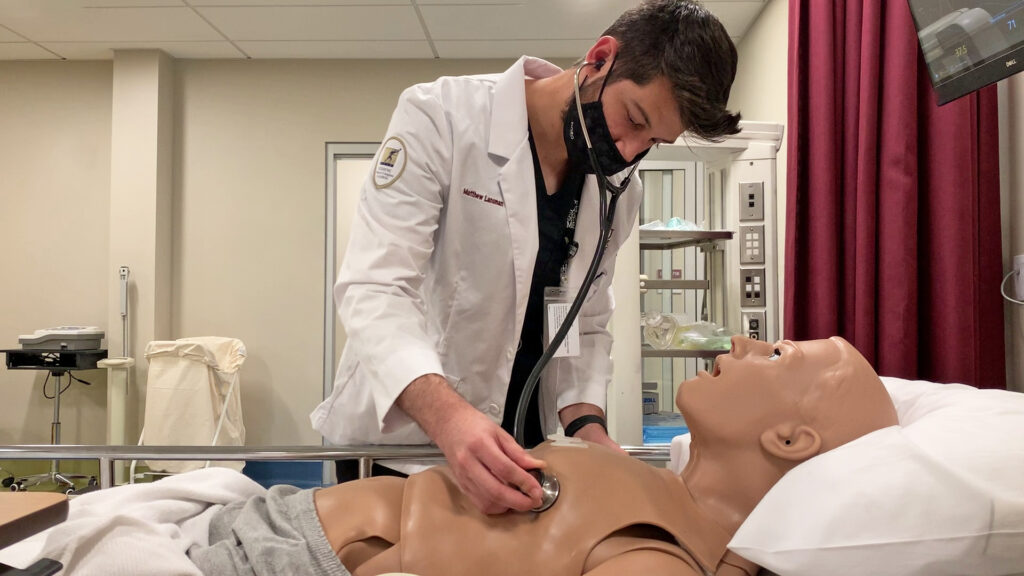 Inpatient Hospital Wing
The In-Patient Wing is explicitly designed to replicate a hospital setting, featuring a nursing station, patient rooms, an operating/birthing room, an emergency/intensive care unit, and a student check-in. Each room has an adjacent control room for simulation technicians and faculty to observe the learner. The rooms also are equipped with cameras for audio/video capture to play back and review during debriefing sessions and evaluations by faculty. The In-Patient Wing provides learners with a real patient environment that prepares them to function professionally in the clinical setting.
The lab also features a family of tetherless manikins (in varying sizes from adult to infant) that create a unique interactive learning environment. Their human-like qualities include breathing, a pulse, blinking, moving, talking, crying and other characteristics pertinent to the clinical simulation training. Using environmental, physical and psychological fidelity, our faculty, students, and other learners experience complete immersion in the hospital setting to allow for purposeful development of clinical skills, teamwork, communication, patient safety, role accountability, and professionalism.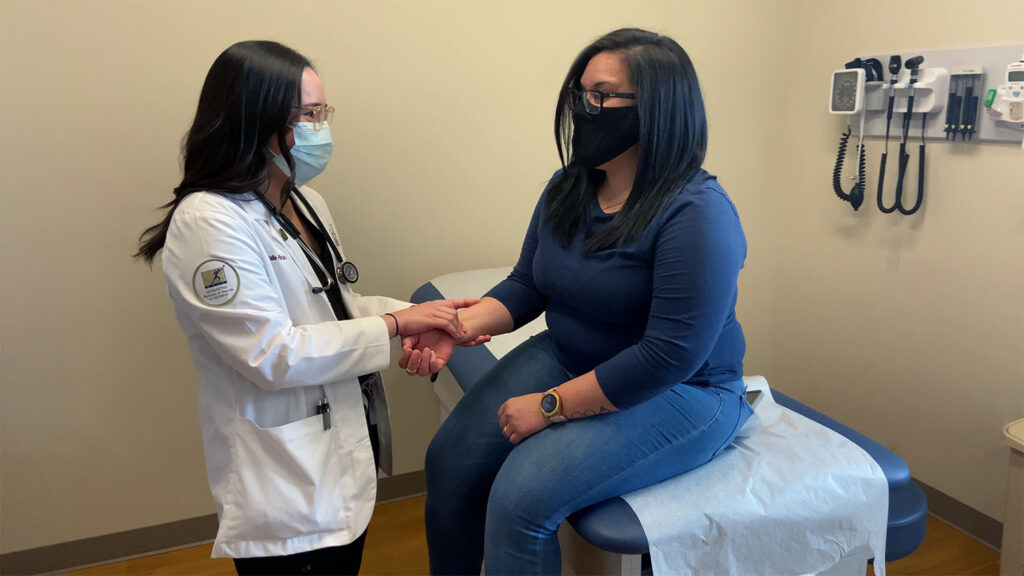 outpatient-clinic Wing
The Out-Patient Wing is specifically designed for learners to interact with Standardized Patients (SP) during simulations. This is where learners can practice physical exam skills, history taking skills, communication, and other important patient interaction abilities. It consists of twelve fully furnished exam rooms equipped with audio/video capture, a control room, a debriefing and meeting room, student and SP check-in, and an SP lounge. Outside each exam room, there are laptop stations for students to complete post-encounter documentation and evaluation based on the patient case.
The purpose is to create an authentic clinical space where learners can sharpen their assessment and communication skills with live standardized patients. This assists in the acquisition of various health care competencies including professionalism, communication, organization, clinical reasoning, and examination skills.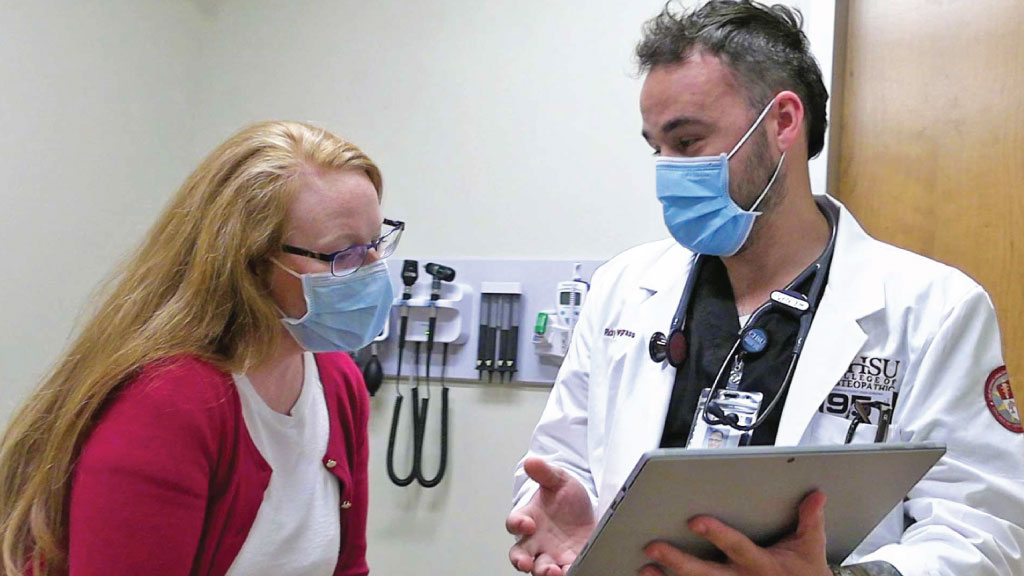 Standardized Patient Program
Standardized Patients (SPs) play the role of a patient to allow medical students to practice non-intrusive physical exams, history taking, and communication skills. SPs are also involved with giving responsive feedback to a learner's performance during assessment experiences. CHSU is always looking to hire qualified individuals for this part-time opportunity.
Related Links
About the Standardized Patient (SP) Program
Minimum Qualifications
Frequently Asked Questions
Apply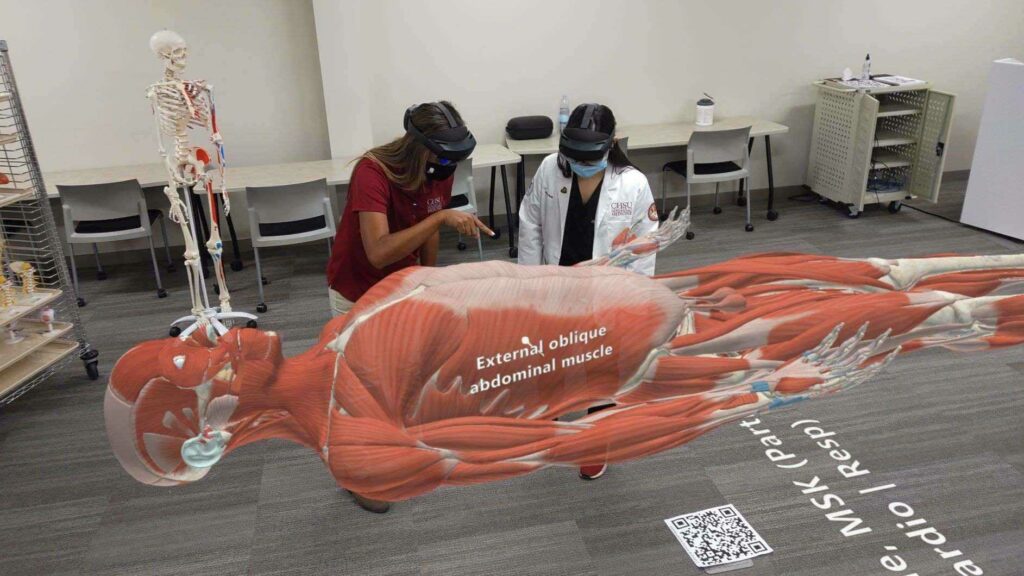 Holoanatomy
The CHSU Simulation Center features a holographic anatomy classroom where students will utilize Case Western Reserve University's (CWRU) HoloAnatomy™ software suite with the Microsoft HoloLens 2™. This device and software are designed to study anatomy using holographs instead of traditional cadaver and dissection labs for learning. Each CHSU COM student will have their own HoloLens to study with at any time, any place. This elevated educational experience allows our medical students to delve deeper into the human body and each body system.
CHSU is proud to be one of the first partner universities with Case Western Reserve University to offer this innovative, anatomy education technology.
Related Links
HoloLens Demonstration Video
Case Western Reserve HoloAnatomy Program
Microsoft HoloLens2TM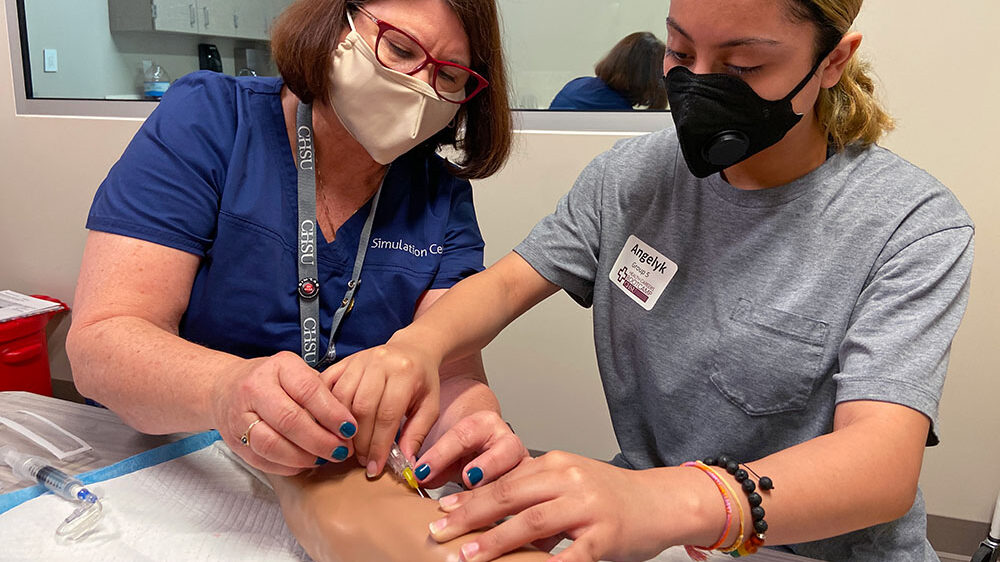 Meet the Simulation team