The Office of the Registrar supports the educational purpose and mission of California Health Sciences University. We guard the integrity, confidentiality, and security of educational records in compliance with state and federal laws.
Our office manages student registration, academic catalogs, academic calendars, transcripts, diplomas, student professional & licensing documentation, name changes, and enrollment/degree verifications.
Office Hours:
Monday – Friday: 8:00 am – 5:00 pm
120 N. Clovis Ave,
Clovis, CA 93612
Enrollment and Degree Verification Requests
If you need verification of your enrollment or completion of degree, please complete, sign, and submit the Enrollment/Degree Verification Request form. If you have a document from an external agency to be completed, please include the document with your request form and submit to the Office of the Registrar by mail, email, fax, or in person. Requests are processed within 3-5 business days.
If you are a Third-Party requesting verification of an enrollment for a CHSU student or degree completion for an Alumni, please Fax your request to the Office of the Registrar at 559-473-1487.
Order a Transcript
General Information
Printed official transcripts are on special tamper-proof paper and are sealed in an envelope that states "Official Transcript". Electronic PDF delivery of transcripts is available when ordering online.
Current students and Alumni can print unofficial transcripts by logging on to their student portal and clicking on the "Transcript" button located at the top of the BIO page.
Former and current students can select to have an official transcript sent electronically (only by ordering online), by mail, expediated mail, or picked up in person. Official transcripts that are mailed or expediated are $10 per copy plus additional mailing charges. Please allow 3 – 5 business days for processing requests.
Students must provide a photo ID when picking up a transcript in person.
Ordering a transcript
Alumni, Current, and Former Students
Official transcripts may be ordered through the following methods:
In Person paid for at the Registrar's Office
Online (to be electronically sent, mailed, or expedited mail for an additional mailing fee)
Official Transcripts for COM 4th Year Rotation Applications
(e.g., VSLO, Audition, Electives, and other application services)
Log on to your student portal
Click on the Forms tab (left side menu)
Select Order Transcript for 4th Year Rotation Applications
Official Transcripts for Licensing Boards
Complete the Graduate Transcript Release Form included with the Graduation Petition Form and submit to the Registrar's Office.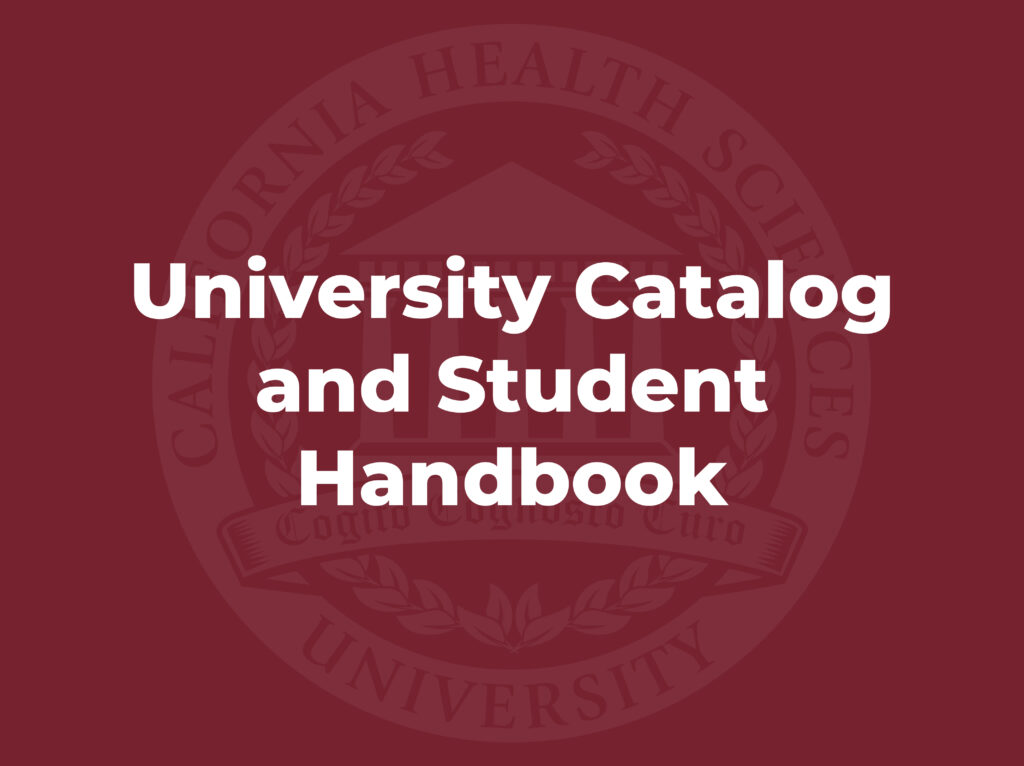 University Catalog and Student Handbook
The university's Student Catalog and Handbook is the official source of university information regarding academic policies and procedures, admissions policies and procedures, student services, tuition and fees, financial aid information, programs information and course descriptions, academic calendars, faculty information and more.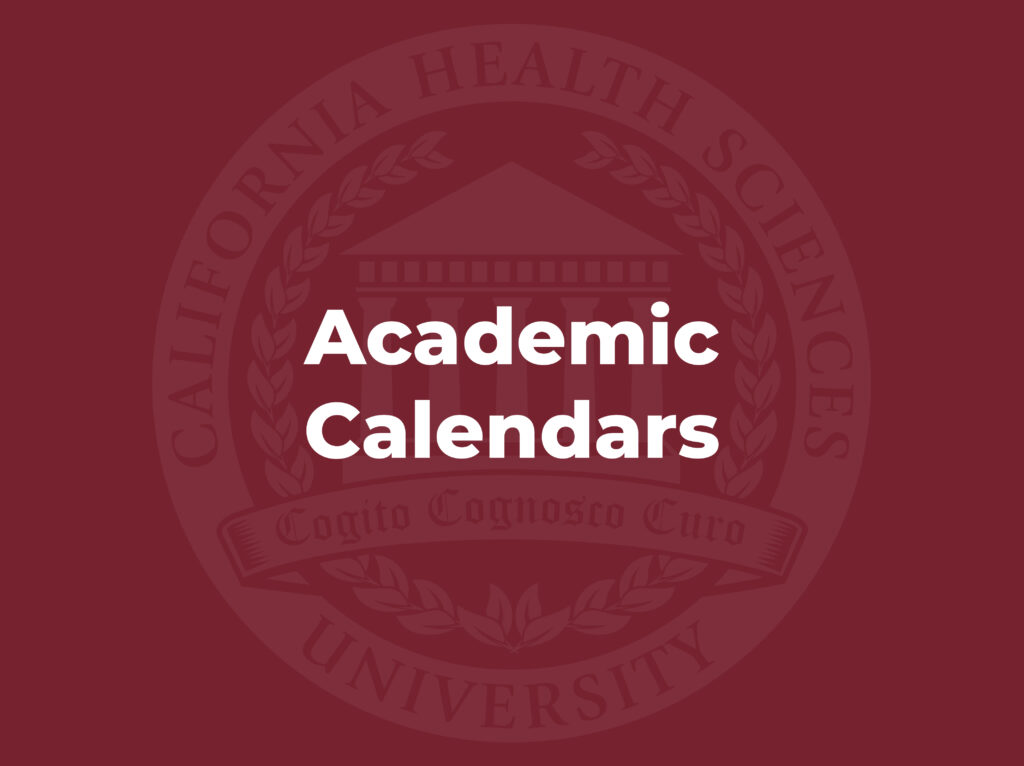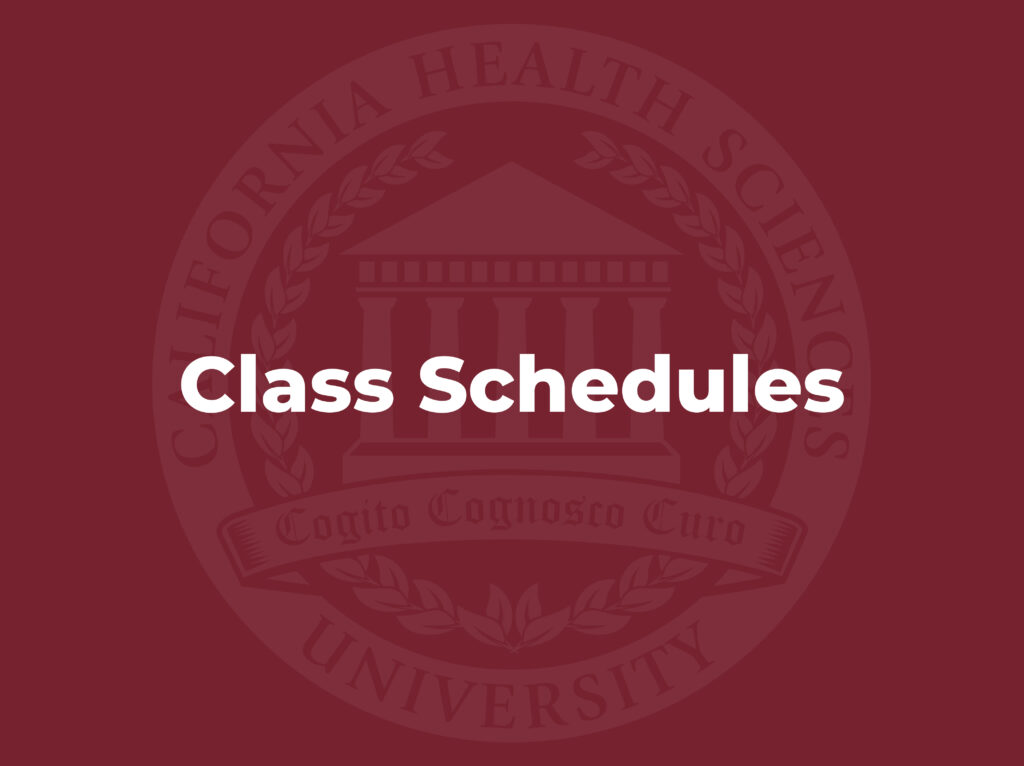 Privacy and ferpa
California Health Sciences University is committed to the protection and confidentiality of student records and safeguards the privacy and security of those records in compliance with the Family Educational Rights and Privacy Act of 1974 (FERPA). FERPA is a federal law that pertains to the release of and access to student educational records.
Degree conferral
To graduate from CHSU, all applicable program degree graduation requirements must be satisfied during the year of degree conferral.
Students who have not satisfied all requirements of the degree prior to the commencement ceremony may participate in the commencement ceremony if requirements are expected to be completed by the end of the summer term of the same year. The conferral date will be posted upon successful completion of pending degree requirement(s).
Application to Graduate
In preparation for graduation, students who are eligible to graduate will receive an email in January of the conferral year from the Office of the Registrar to complete and submit the following forms to the Office of the Registrar for processing:
Graduation Petition Form
Transcript Request for Licensure Boards
Students must apply for graduation by submitting the Graduation Petition Form to the Office of the Registrar prior to the graduation application deadline provided in the email.
Prior to the commencement ceremony, students must fulfill the following requirements:
Complete an exit interview with the Office of Financial Aid.
Check with the Business Office for any outstanding financial requirements or obligations. Diplomas with a hold on the record cannot be released until the hold is removed by the Business Office.
Return any CHSU or college owned property and equipment.
Diplomas
The diploma will list your legal name as it appears on your CHSU student record in SONIS. If your name is incorrect or has changed, you will need to submit a Name Change Request form and supporting documentation prior to graduation to the Office of the Registrar.
Diplomas are distributed at the commencement ceremony or by mail. Diplomas will be mailed for degrees that are conferred after the commencement ceremony date. Please check the address listed in your student record is accurate and current.
Commencement Ceremony
CHSU conducts an annual commencement ceremony to officially award degrees, after the conclusion of the Spring semester. Students are expected to attend the commencement ceremony. Regalia is required to be worn for the ceremony. For details on the commencement ceremony and ordering regalia, please visit the college graduation pages.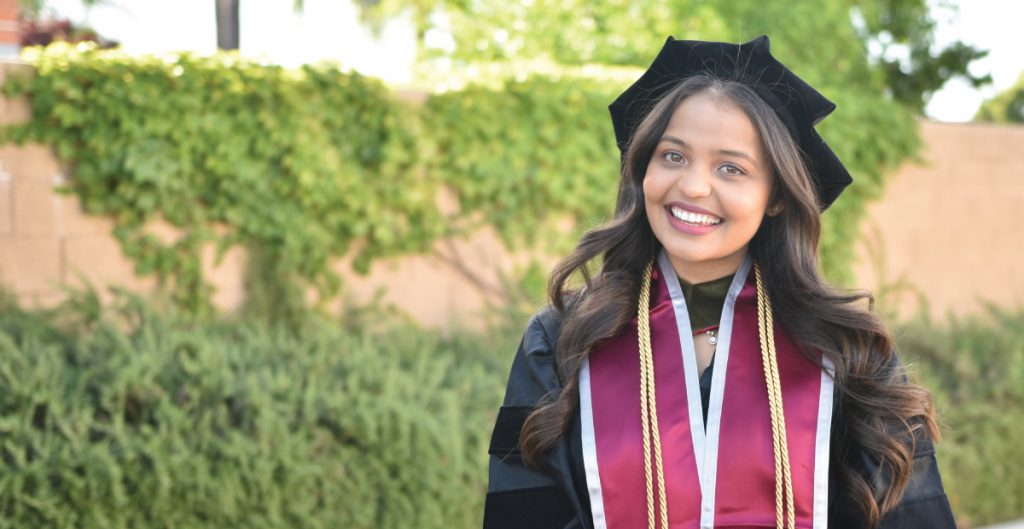 Student Portals
SONIS Student Portal
The SONIS Student Portal is your secure student portal to manage your University account and provides access to your CHSU student records. The student portal allows current students and alumni to view official grades, GPA, financial aid information, tuition/fees information, course schedules, and degree audits. In addition, you can make updates to certain records such as address changes, emergency contact information and upload documents.
Current students access the student portal with unique credentials provided by CHSU IT prior to matriculation to the University.
The SONIS Student Portal can be accessed at https://sonis.chsu.edu
Steps to Logging on to SONIS Single-Sign on:
Step 1: Select either "Student" or "Alumni" from the pull-down Login menu.
Step 2: For new incoming students/alumni – enter your CHSU email account & password you received from CHSU IT. Once you have entered the information, you will be asked to provide a four-digit PIN number on the first login attempt only. After the first login, you will log on to the portal by clicking on the "Login with Microsoft". For current students, you can login with Microsoft.
D2L Brightspace
CHSU uses D2L Brightspace as the primary learning management system, providing an innovative approach in creating, hosting, and editing online learning resources to support student learning.
Steps to Logging on to Brightspace
Find your course in Brightspace
Step 1: After logging on to Brightspace, on the top of the page, click on the nine squares at the top right hand corner
Step 2: Enter the course you are searching for: (i.e., COM 1995) and enter.
CONTACT US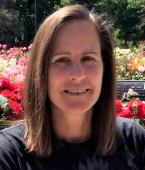 Janine Dragna
University Registrar
559-325-3600
registrar@chsu.edu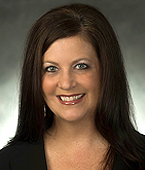 Hope Weber, MAEd
Assistant Registrar
559-325-3600
registrar@chsu.edu