CHSU Medical Student Hopes to Connect Minorities to Medicine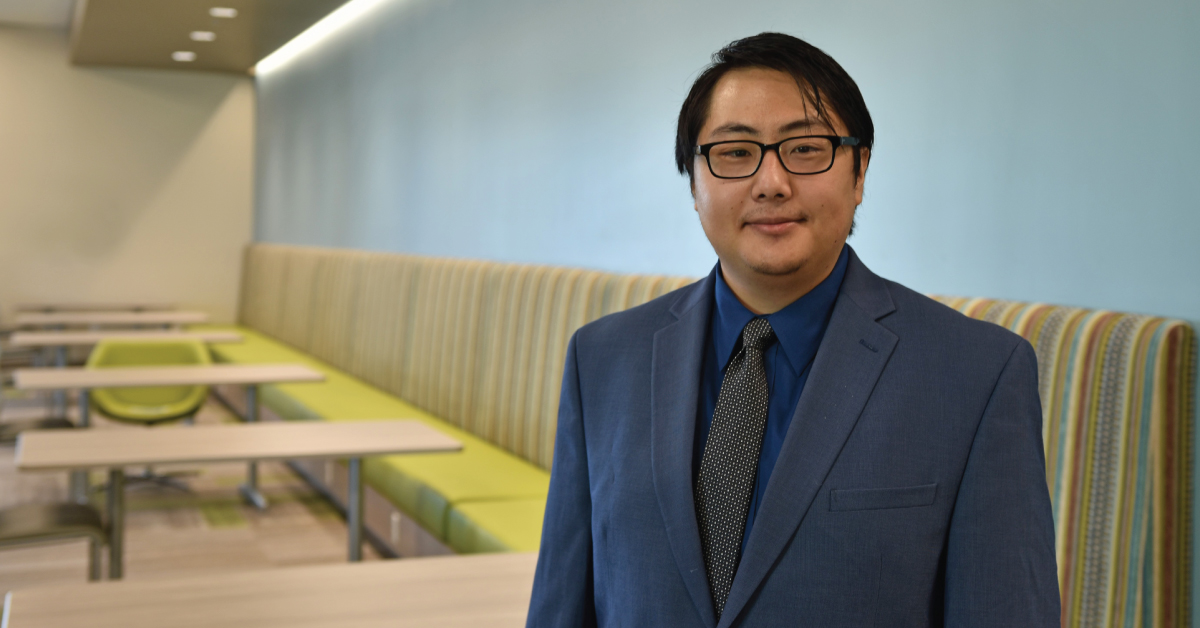 First year medical student Jonathan Wongsavanh has always known he wanted to become a doctor. His parents and grandparents came to America as refugees from Laos. Jonathan has experienced firsthand some of the difficulties in helping his grandparents receive optimal health care due to the language barrier and lack of cultural understanding by some physicians they had seen.
While he was pursuing a bachelor's degree in biological sciences at UC Merced, his grandmother was hospitalized for COPD and required multiple treatments during her stay. Jonathan served as the interpreter between his grandmother and her doctor, translating not just the meaning of words, but the nuances that are often lost in translation. His intimate understanding of the Hmong culture allowed him to break down the language barrier between his grandmother and the doctor and made him realize that he could bridge the gap between the Hmong community and the health care providers. He was inspired to become an osteopathic physician (DO).
"I want to help people like my grandparents, who have that language barrier and struggle communicating with English-only speaking doctors," said Jonathan, "My experience with my grandmother really made me want to be the doctor so I could provide that direct communication to the patient."
The DO approach to viewing the body as a whole unit that can self-heal and self-regulate if a physician facilitates the healing of the mind, body and spirit, appealed to him because it closely mirrors the values of the Hmong culture. Jonathan grew up in a household that valued both Eastern and Western medicine and understood that while prescription medicine has its place in the healing process, healing techniques like Osteopathic Manipulative Medicine (OMM) could also be greatly beneficial.
"I see how osteopathic medicine can really bridge the gap and be something we can use to treat the Hmong people. I also look forward to learning OMM to provide healing instead of just traditional medicines," Jonathan said.
When searching for a medical school, Jonathan looked for schools that valued serving minorities and underserved populations. When he learned about CHSU's mission to train physicians dedicated to serving and improving health care in the Central Valley, with a focus on the underserved populations, he knew he wanted to be a part of it.
"I'm proud to be part of the inaugural class because I'll see how CHSU grows and see how I can give back during my four years of med school," said Jonathan, "I know there is a need for more Hmong doctors in the Valley and I'm really proud that I actually get the chance to become one."
Jonathan is interested in family medicine and plans to stay in the Valley after graduation to practice.