CHSU Medical Students Named as 2021 Gold Foundation Student Summer Fellows
August 3, 2021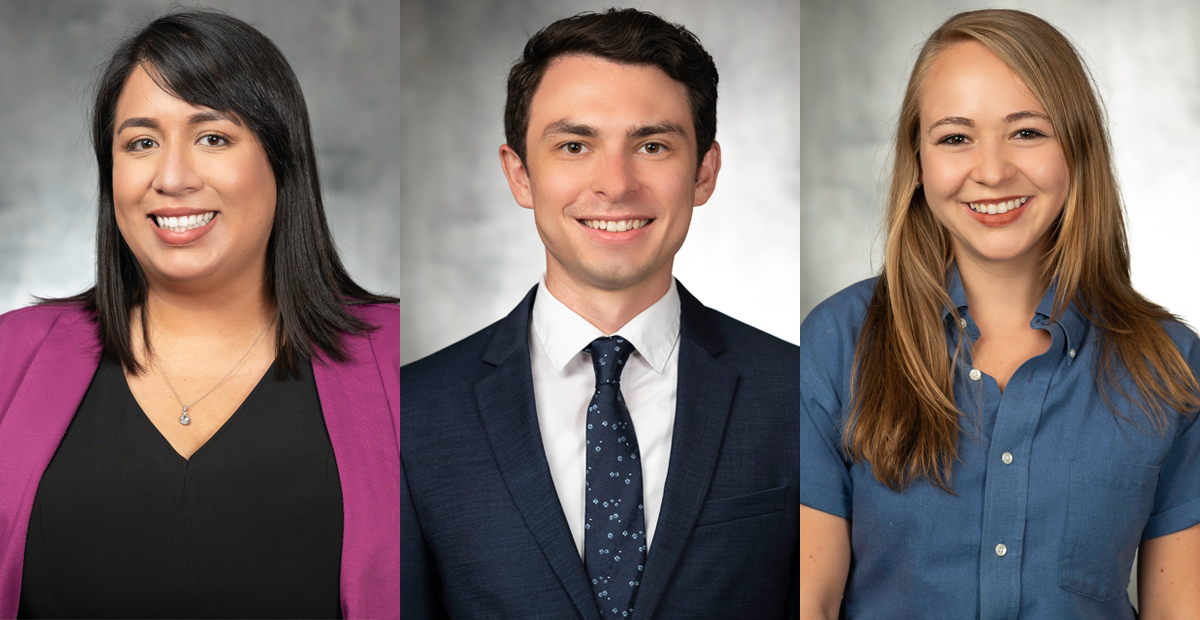 Congratulations to these California Health Sciences University College of Osteopathic (CHSU-COM) student doctors for being named as 2021 Arnold P. Gold Foundation Student Summer Fellows:
Sarah Holzmann
Natalie Peña-Brockett
Zachary Josse
These second year medical school students at CHSU-COM and were selected for their summer project titled, How the Implementation of Street Medicine Programs among the Homeless Population Reduces the Implementation of the Emergency Department Facilities and Resources in Bakersfield, California.
John Graneto, DO, Dean of the CHSU College of Osteopathic Medicine says, "There were only 24 students across the country chosen to receive a Gold Student Summer Fellowship, so it is a delight to have three of our CHSU medical students selected."
Their group project aims to identify factors associated with emergency department (ED) visits among individuals who are unhoused in Bakersfield, California, and evaluate the efficacy of street medicine interventions. The study will examine patterns of emergency department use and its associated factors, including acute and chronic disease. Through patient surveys and data extracted from electronic medical records, the project will determine the impact of the street medicine team's efforts, such as potential reduction of ED visits for this population.
"I am proud of CHSU-COM Gold Foundation Student Summer Fellows for their project choice, which helps to advance our mission and I look forward to seeing the impact and positive results for this medically underserved community they seek to help, " stated Dr. Graneto.
The Gold Foundation offers Gold Student Summer Fellowships annually to provide an opportunity for medical students to deepen their understanding of the challenges of health inequities, to enhance culturally responsive practice, and to address community health needs. These initiatives, which can be either research or service projects, help students to develop skills to become relationship-centered physicians while addressing a public health need in an underserved population.
For a complete listing of all 2021 Gold Student Summer Fellows, please visit https://www.gold-foundation.org/newsroom/news/24-medical-students-named-2021-gold-student-summer-fellows