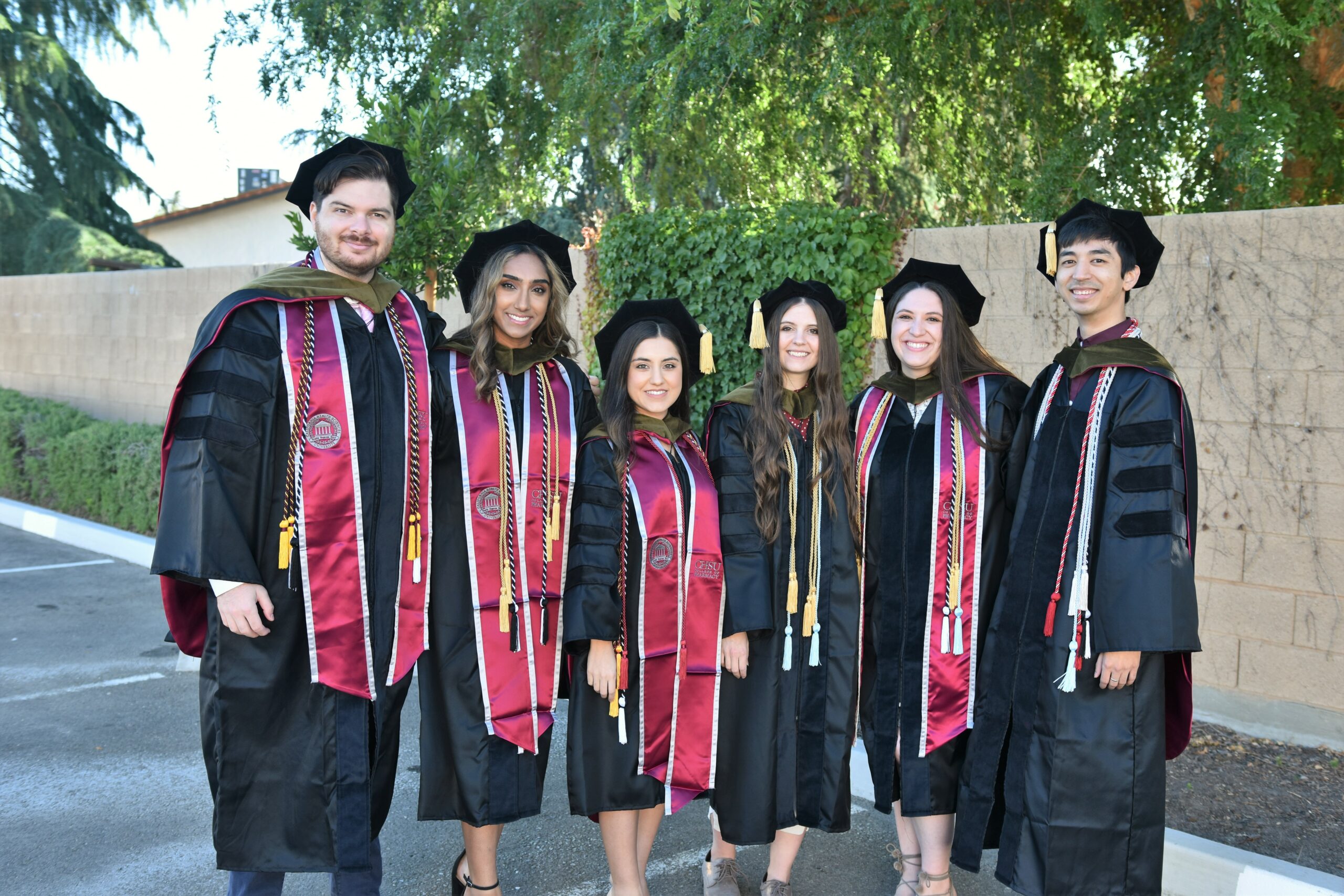 Diversity, Equity, and Inclusion (DEI) at CHSU
Diversity, Equity, and Inclusion (DEI) at CHSU
California Health Sciences University (CHSU) strives to provide a campus environment that recognizes, promotes, and celebrates the entire diversity of human experiences. CHSU is committed to welcoming people from all backgrounds, and we seek to include knowledge and values from many cultures in the curriculum, extra-curricular activities, and within our campus community.
Our commitment to achieve an environment that values diversity, equity, and inclusion requires that we create, promote, and maintain activities and programs which further our understanding of individual and group diversity. We also develop and communicate policies and advance values which discourage intolerance and discrimination.
The dimensions and concepts of diversity, equity and inclusion are to be advanced and incorporated into every aspect of our university, including the curriculum, teaching, recruitment, retention, student life, programs, staffing, personnel training practices, research, community services, events, and every other University endeavor.
Diversity, Equity, and Inclusion (DEI) Committee
CHSU has a university-level Diversity, Equity, and Inclusion Committee (DEIC) and its purpose is to:
Foster a climate that promotes a better understanding of, and an appreciation for, diversity within their sphere of influence of the CHSU community and encourage others to do the same;
Facilitate the implementation of existing diversity strategies, programs, and initiatives;
Develop programs that promote mutual respect, valuing differences, as well as cross-cultural understanding;
Assist in highlighting, recognizing, and publicizing diversity initiatives to promote campus-wide cooperation and participation;
Share and vet diversity strategies, initiatives and information within their campus communities and constituents;
Prepare students for a leadership role in a competitive global community.
The Title IX, Diversity & Equity Coordinator, in collaboration with each college's Office of Student Affairs and the Office of Human Resources, is required to approve any of the Committees recommended activities aimed at promoting diversity, equity and inclusion efforts.
Membership on the 2023-2024 Diversity, Equity, and Inclusion Committee (DEIC) includes administration, faculty, staff, and students representing the University, Colleges, and Programs. DEIC members:
Chair: Brian Kim, JD, Provost and Vice President for Academic Affairs
Ex-Officio: Florence Dunn, President
Sandra Acuna, MBA, Assistant Director of Financial Aid
Lynette Carter, Executive Assistant
Duc Chung, MD, MBA, FAAHPM, Assistant Dean for Graduate Medical Education
Carleen de Leon, MD, Assistant Professor of Biomedical Education
Ayesha Dhar, Student, College of Osteopathic Medicine
Gerald Golstein, Director of Information Technology
Jared Ham-Ying, DO, Assistant Professor of Osteopathic Principles and Practices
Richele Kleiser, Vice President for Marketing and Communications
Jennette Munn, Director of Admissions
Carlita Romero-Begley, PHR, SHRM-CP, Vice President of Human Resources and Title IX, Equity and Diversity Coordinator
Anitha Shenoy, PhD, Assistant Dean of Student Affairs, Associate Professor
Tom Thao, MEd, Student Affairs Program Manager
Brian Tran, Student, College of Osteopathic Medicine
Nanami Yoshioka, MA, Assistant Manager of Standardized Participant Program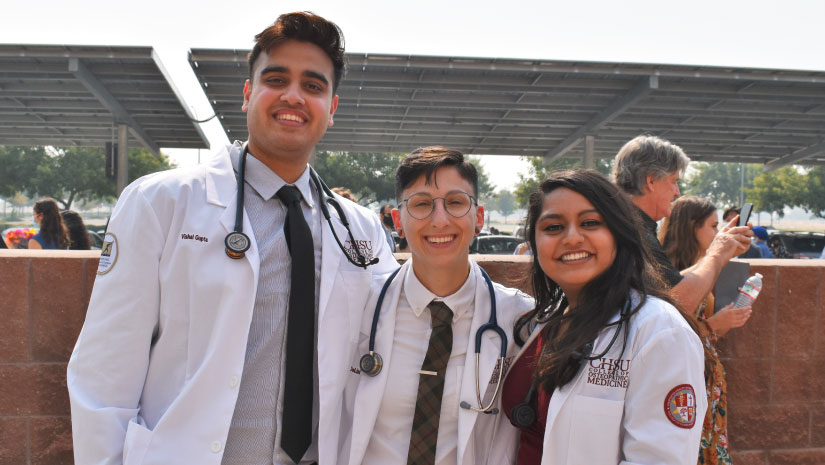 Non-Discrimination, Harassment Prevention, and Title IX
California Health Sciences University (CHSU) is committed to creating and maintaining an inclusive environment, where all individuals can achieve their academic and professional aspirations free from Sex-Based Misconduct, and other forms of unlawful discrimination, harassment, or related retaliation. CHSU does not discriminate in the operation of or access to the University's programs on the basis of the following protected classes: race (including natural hairstyle or hair texture related thereto); color, national origin (including possessing a driver's license issued under Vehicle Code § 12801.9), ethnicity or ancestry; age (40 and over), physical or mental disability, perceived disability or perceived potential disability, sex, gender, sexual orientation, gender identity, transgender status, gender expression, pregnancy or perceived pregnancy, childbirth, breastfeeding or medical conditions related to pregnancy, childbirth, or breastfeeding; reproductive health decision making; medical condition (including cancer-related physical or mental health impairment or history of same), citizenship, military and veteran status, genetic characteristics, political affiliation, religious belief or practice, marital status, or any other classifications protected by applicable federal, state, or local laws and ordinances ("Protected Class" or "Protected Classes").
Related Links
Non-Discrimination, Harassment Prevention, and Title IX
Title IX Training Materials
Concern Form
Frequently Asked Questions
Contact Title IX, Equity, and Diversity Coordinator
CHSU DEMOGRAPHICS
CHSU strives to provide a campus environment that welcomes, promotes, and celebrates the entire diversity of human experiences and that begins with a focus on recruiting diverse employees and students.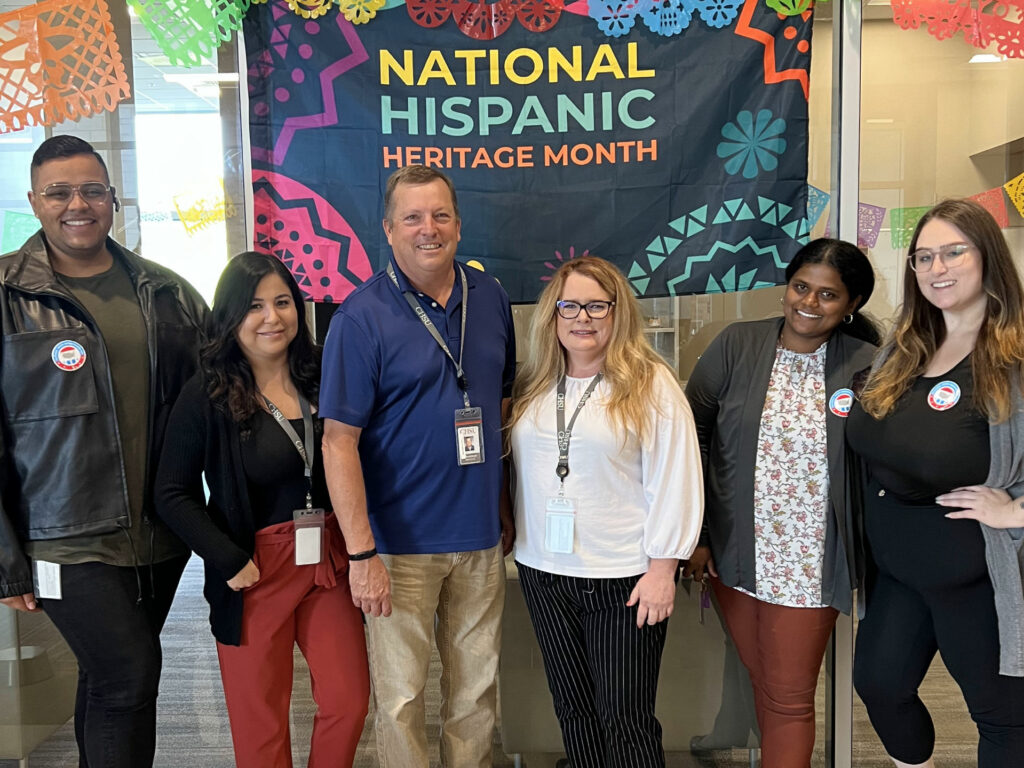 Employees
The diversity of CHSU employees is important to meet our goals and ensure our students feel welcomed, supported, and connected during their time at CHSU. Learn more about employee demographics.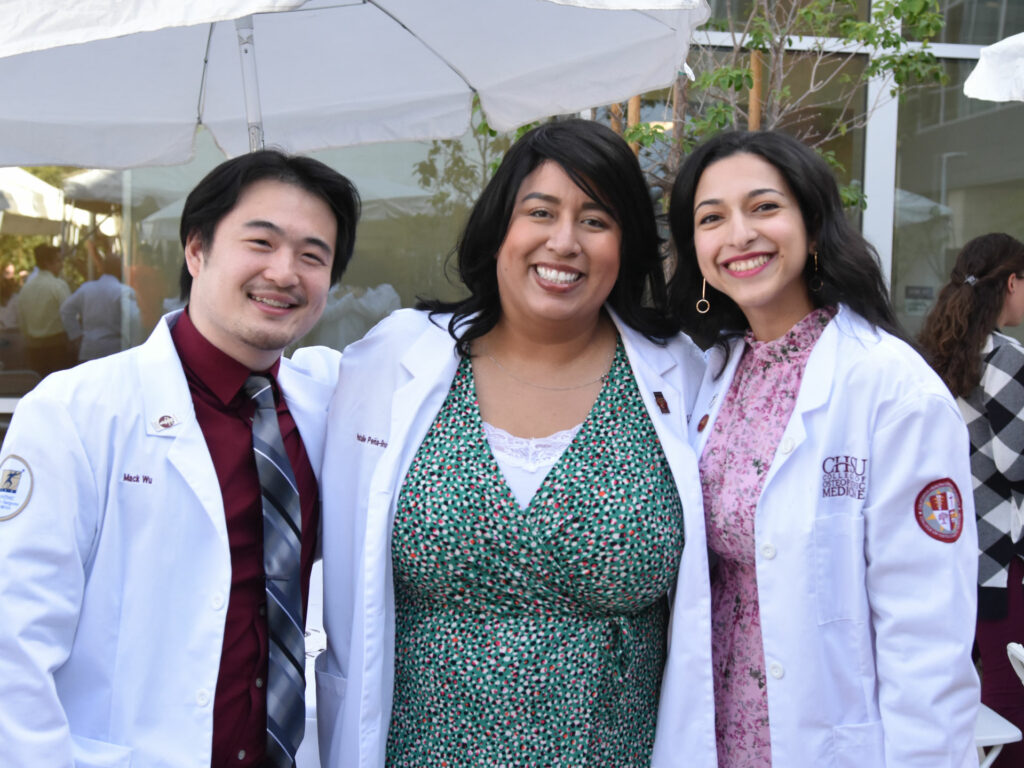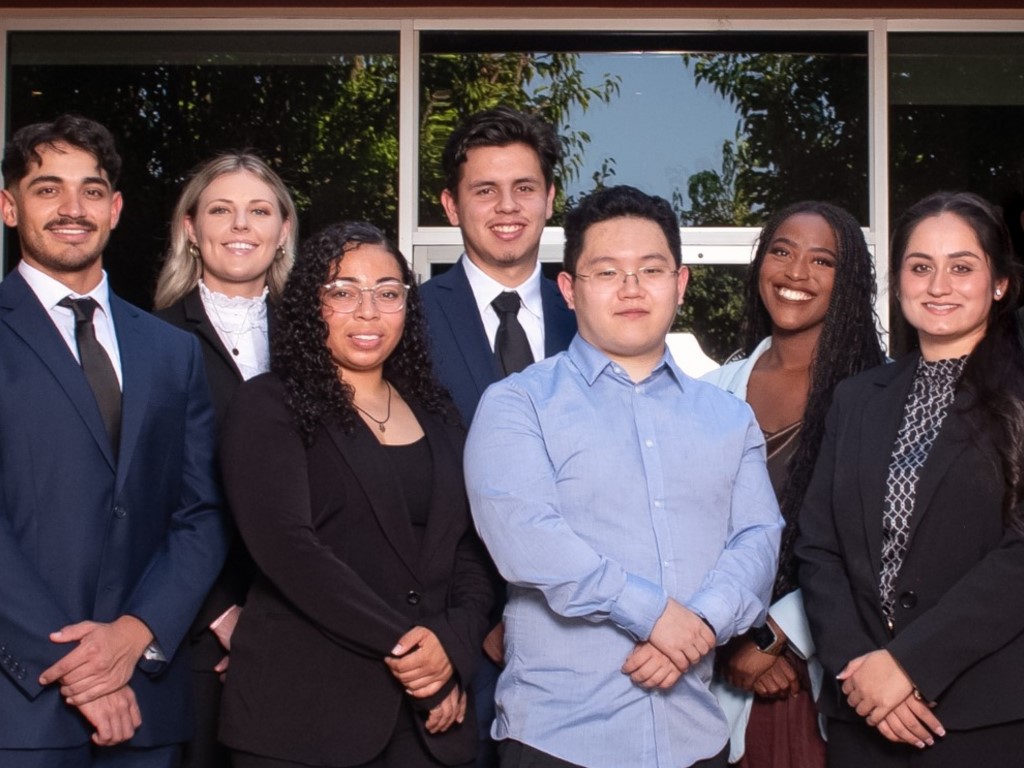 Master's Program Students
CHSU-CBHP prides itself on recruiting diverse students who demonstrate superior academic performance, experience, and dedication to healthcare. Our diverse student body brings a wide variety of backgrounds, experiences, languages spoken, and talents to our campus. Learn more about each of our cohorts!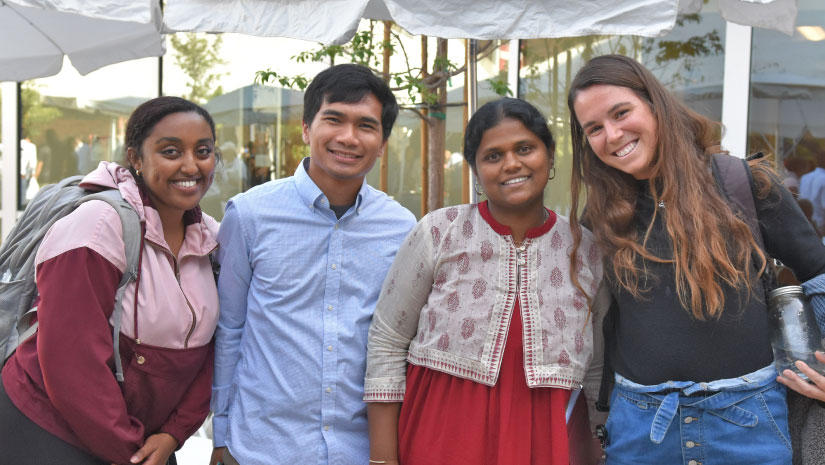 "AACOM strives to create and maintain a climate that recognizes differences and commonalities, while understanding, and engaging in intentional experiences that nurture acceptance of diverse ideological viewpoints, socio-economic status, racial/ethnic makeup, religious beliefs and sexual orientation. We are committed to educating and training more osteopathic physicians who embody the fabric of our nation, not only to address disparities in healthcare, but also, to improve the overall health of all people. At AACOM, we have an ongoing commitment to Increase faculty and staff awareness and understanding of issues of diversity and inclusion through professional development programs. Review the resources below and help make a difference."
– According to the American Association of Colleges of Osteopathic Medicine (AACOM) website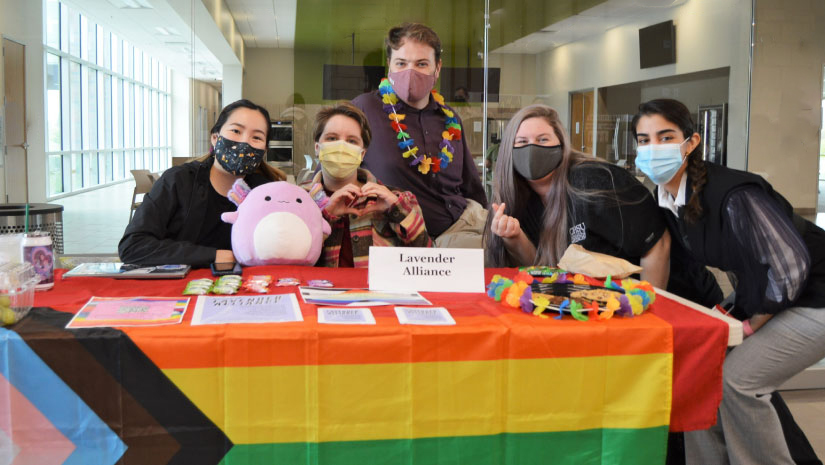 DEI in CHSU Student Organizations
CHSU students can join an array of professional student organizations and clubs on campus to enhance their student experience and get involved in diversity, equity, and/or inclusion activities. Student organizations provide varying opportunities for enrichment and strengthening leadership skills through co-curricular experiences, cultural competency, career exploration, and community service.
Students at the CHSU College of Osteopathic Medicine can seek election in the Student Government Association (SGA), including an SGA Diversity committee. The CHSU-COM SGA and its committees shall be the official communicative and mediating voice for the students with the faculty and administration and all outside agencies. It is established to uphold CHSU-COM and its mission in all aspects. While it is committed, accessible, and responsible to the student body, it is not meant to usurp communication between administration and individual classes on intra-class matters, or between clubs and their national bodies.
Related Links
COM Student Organizations
COM Student Government Association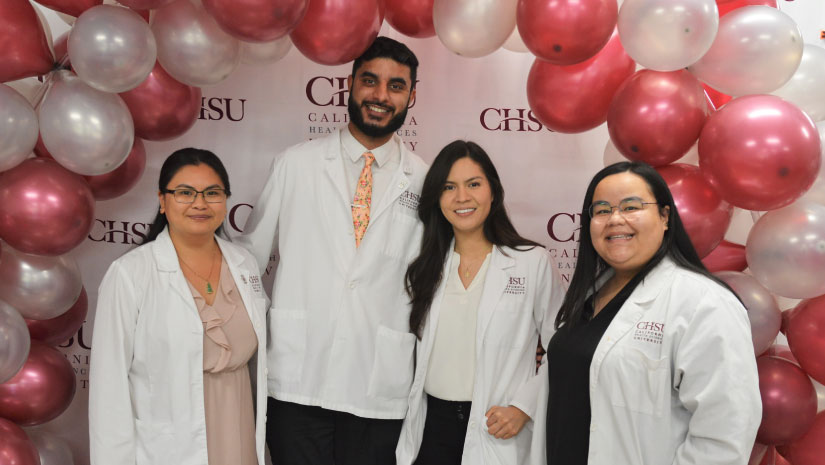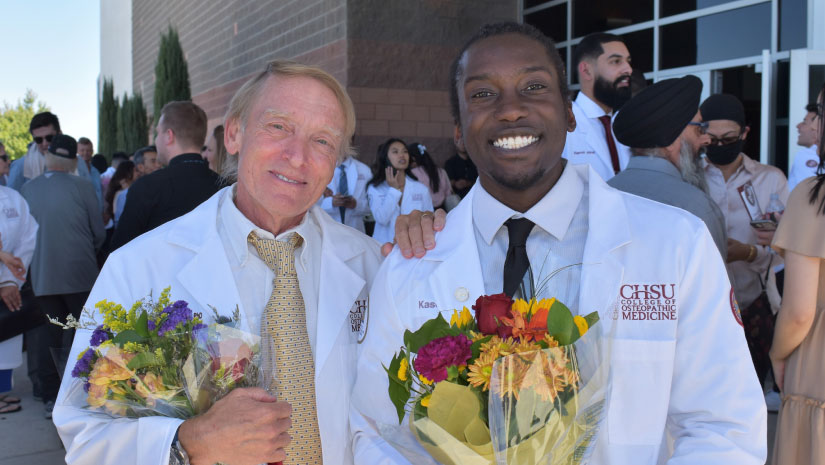 Community Events & Awareness Calendar
To share and expand our knowledge of the diverse cultural, faith traditions, and awareness of important observances, CHSU has compiled an educational resource calendar that highlights community events, multicultural and religious holidays and observances, and awareness holidays and designations.
Related Links
Calendar of Multicultural Events, Religious Holidays, and Awareness Observances