CHSU Pharmacy Student is Proud to Help End the Pandemic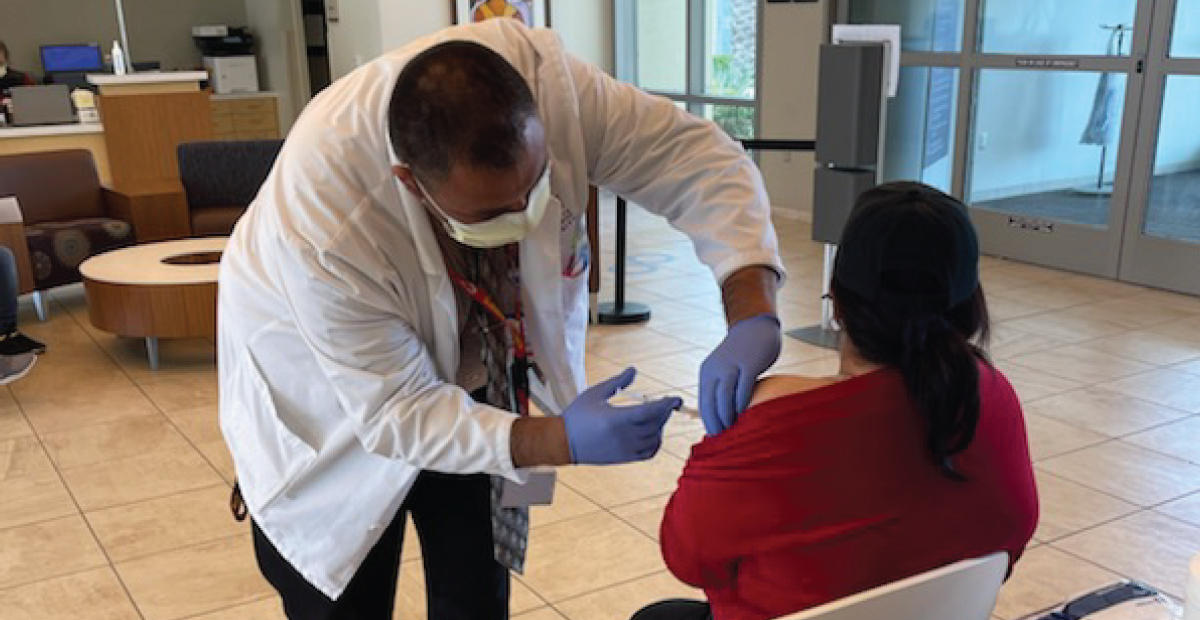 Raymond Alcaraz is preparing to graduate from the CHSU Doctor of Pharmacy program this May after persevering during the global pandemic. He had the opportunity to see the impact of COVID-19 and participate in the vaccine administration process while on his fourth year Advanced Pharmacy Practice Experience (APPE) rotations.
While Alcaraz was on his hospital rotation at Adventist Health Hanford, he got to experience what it's like to be a clinical pharmacist and see the impact the pandemic has had on our local health care institutions.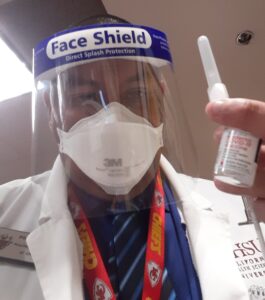 Clinical pharmacists work directly with physicians, other health professionals, and patients to ensure that the medications prescribed contribute to the best health outcomes for the patient. Alcaraz was a part of patient rounds in the ICU. During these morning rounds, he worked with nurses, dietitians, respiratory therapists, internists, and infectious disease physicians to help evaluate each patient's progress and assess medication changes, some of them suffering from the COVID-19 virus. Alcaraz is fluent in Spanish, a skill that is critical for the care of many patients here in the Central Valley.
In addition to patient care, Alcaraz worked in the hospital's compounding lab to make IV medications for patients in various units at the hospital. He worked in the IV laminar flow hood to compound Remdesivir saline bags used to treat COVID-19 patients in the hospital.
He also spent part of his rotation administering the Moderna vaccine to Adventist Health employees, patients, and local law enforcement. Because Alcaraz has completed continuing education (CE) to administer immunizations, he was able to give the injection to the patient, not just draw the vaccine from the vile.
"I feel empowered when I administer the COVID vaccine because I am part of the solution to hopefully end the pandemic," said Alcaraz. "I am being a part of the change that I wish to see in the world by helping administer the vaccine and I encourage everyone to get it."
While the pandemic posed challenges to many fourth year pharmacy rotation sites, Alcaraz was appreciative of the opportunity to assist at Adventist Health Hanford and build upon the skills that will help him in the industry after graduation.