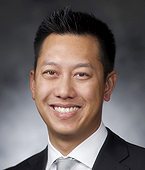 James Dunn
James "Jimmy" Dunn has been serving on the senior leadership team at California Health Sciences University since it was founded in 2012 and was instrumental in launching the new university. He has nearly twenty years of management experience and specializes in start-ups. Prior to joining CHSU, he worked as a General Manager for a large national retail chain then moving to the California Central Coast to establish a de novo independent retail pharmacy, and was responsible for HR, IT and facilities management.
Jimmy was also responsible for establishing relationships with healthcare providers and skilled nursing facilities and building a client base from the ground up. Jimmy completed his undergraduate degree in psychology with a minor in communications from Cal State University San Jose in 2005. He is a licensed pharmacy technician, and currently provides administrative leadership and operational oversight for CHSU's Facilities Management, Information Technology and all Facility Expansion Projects. Jimmy works with all departments to integrate educational, fiscal, technological, facilities and personnel planning to achieve the University's mission and vision.
Jimmy currently serves as Vice Chair on the Board of Directors for the Better Business Bureau serving the Central California & Inland Empire Counties. Foundation Board of Directors Clovis Unified School District, Endowment Committee and Fresno Chamber of Commerce Leadership Fresno Steering Committee. Previously on Board of Directors for Clovis Chamber of Commerce, Past Chair.