Dr. Welty Praises CHSU's Efforts to Reduce the Healthcare Provider Shortage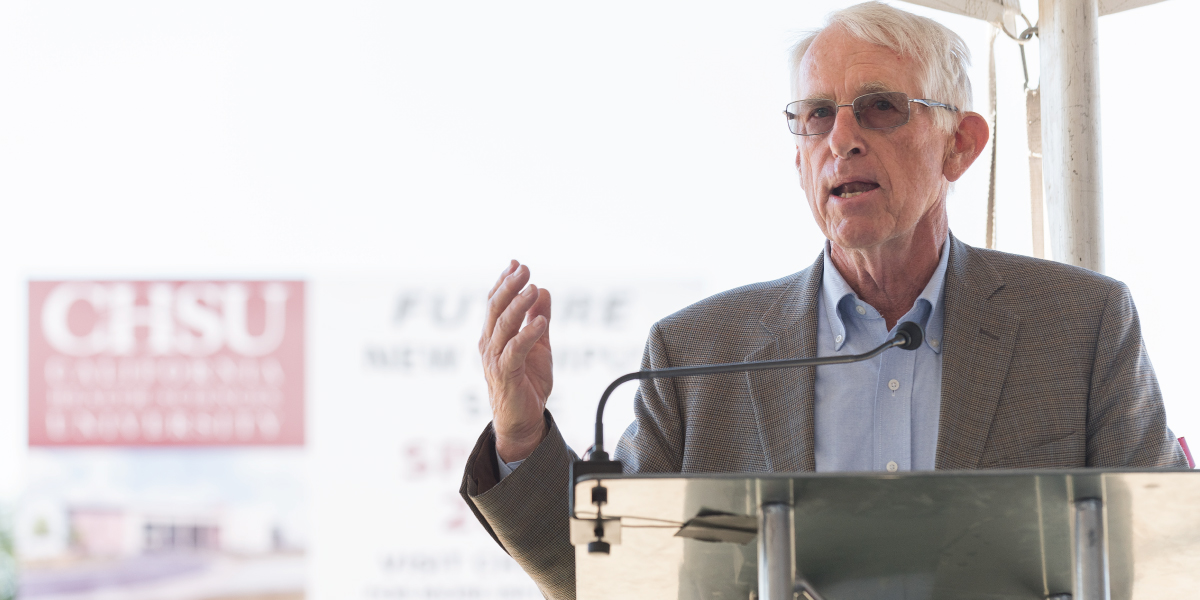 Dr. John D. Welty shares how CHSU is addressing the shortage of healthcare providers in the Valley in his most recent article for several local newspapers, including the Fresno Bee's "Valley Voices" series.
Dr. Welty, President Emeritus of Fresno State and Chair of the Board of Trustees for CHSU, explains how projections show that California will need 8,800 more physicians by 2030 to serve healthcare needs.
He explains how CHSU, with its mission being to improve the health care outcomes for people living in the Central Valley by educating our future health care providers, is educating pharmacists and the inaugural class of medical students (starting in July of this year) to help remedy this healthcare provider shortage.
"It's gratifying to see California Health Sciences University fast-tracking their growth and trajectory towards becoming a nationally recognized institution and to help remedy this long-standing problem," he states.
And CHSU hopes our students will stay and serve our Central Valley. Sixty percent of our pharmacy students are from the Valley and over seventy percent of our graduates report they are practicing pharmacists in our local community.
"I am proud to serve as Board Chair at California Health Sciences University to help advance the mission to bring more health care providers to the Valley," Dr. Welty says.
To read the full article, visit GV Wire, The Fresno Bee or The Bakersfield Californian.