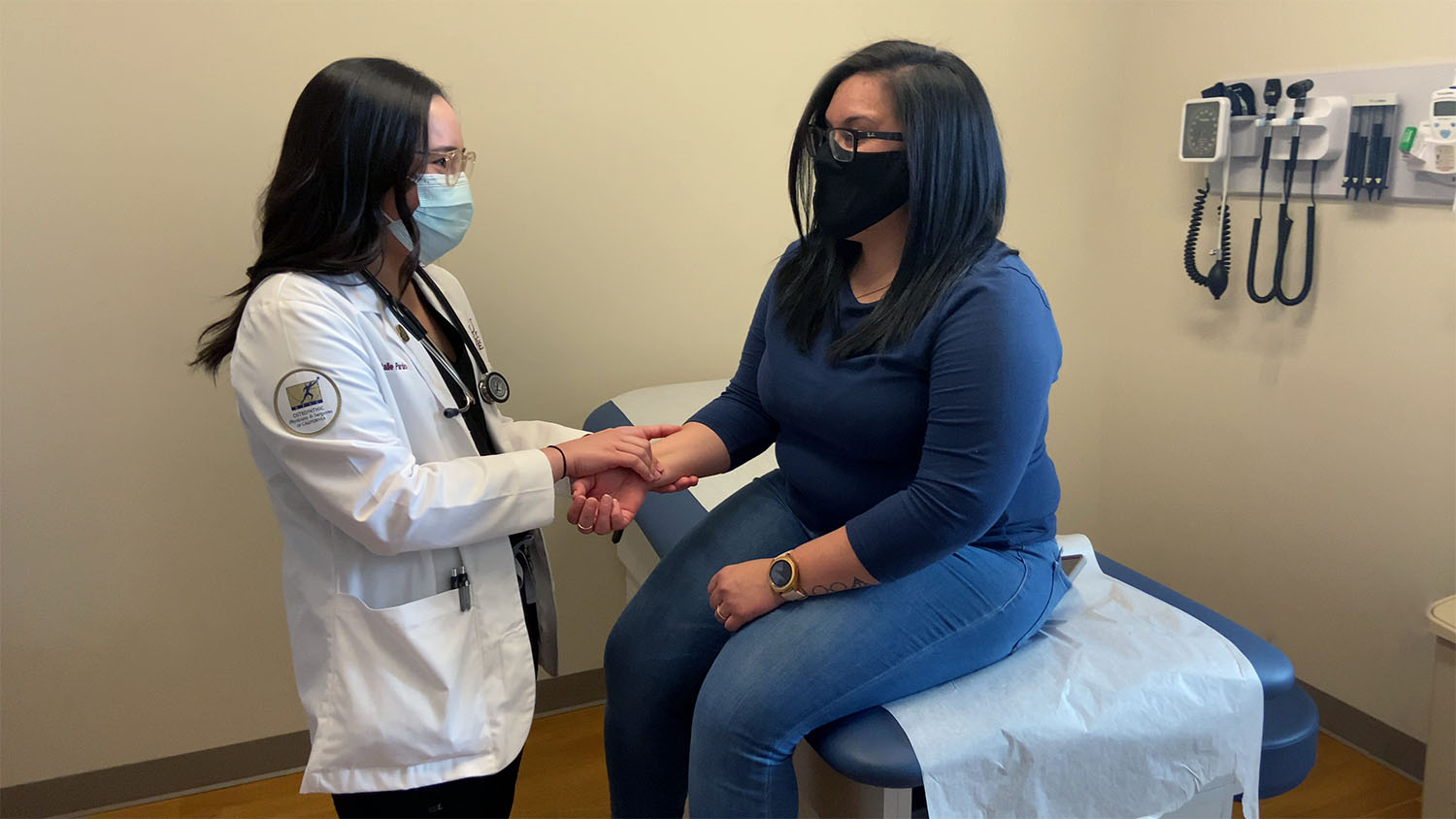 CHSU Simulation Center
Community Education and Training
Offering health care simulation-based training to the community.

The Simulation Center at California Health Sciences University offers training for simulation and healthcare educators who want to develop and maintain a high-quality simulation-based education program or use the Simulation Center to train individuals in pre-healthcare instruction or those employed in clinical care. Learners actively engage in hands-on and critical thinking skills, including putting knowledge into action, procedures, decision-making, and effective communication. The focus on critical teamwork behaviors can be taught and best of all…practiced. Since any clinical situation can be portrayed at will, these learning opportunities can be scheduled and repeated, ultimately leading to improved quality and safe patient care.
Training for educators
Course opportunities are in development and will be posted soon, including details about registration and fees. Courses are developed to address these key competencies:
Rigor
Courses are intensive and immersive using the duplicatable train-the-trainer approach.
Relevance
A flipped classroom model includes didactic, small group work, hands-on application, and just-in-time training, providing relevant tools for application to individual programmatic needs.
Relationships
Building relationships is important to establish support and trust within a community of simulation professionals and learners. Participating in a group of like-minded educators with the same goal develops networks to improve patient care and reduce errors.
Healthcare simulation-based training
One of the primary goals for the CHSU Simulation Center is to be an engaging member of the community, providing educators, medical and clinical personnel with an opportunity to use the Simulation Center facilities and utilize the expertise of our Simulation Center personnel, who are available for consultation and simulation development. The CHSU Simulation Center boasts 21,000 square feet of interactive learning space, including an Out-Patient Wing and In-Patient Wing in a hospital setting.
The Out-Patient Wing has twelve exam rooms equipped with full video capture for playback and review. The In-Patient Wing has seven patient beds, a nurses' station, scrub area, OR, ED/ICU and acute care rooms.
Simulations are developed to address these key competencies:
Rigor
Simulation activities will scaffold learning and are immersive.
Relevance
Prebrief and debrief give the participant reflection on the experience and application to one's clinical practice. Patient case scenarios are developed to reflect learning needs and specialties in medicine.
Relationships
A primary goal within all simulation activities is to develop interprofessional teamwork, role accountability and strong communication skills.
If you are interested in using the Simulation Center for clinical training simulations, please fill out the Simulation Scenario Request Form below to start the process. We will reach out to you with more information about available resources and fees.
Non-simulation related events
Some of the CHSU Simulation Center facilities are also available to use for non-simulation related events. Please fill out the Facilities Request Form below if you are interested in using the Simulation Center for a non-simulation event.