Welcome to the Simulation Center
Standardized Patient Program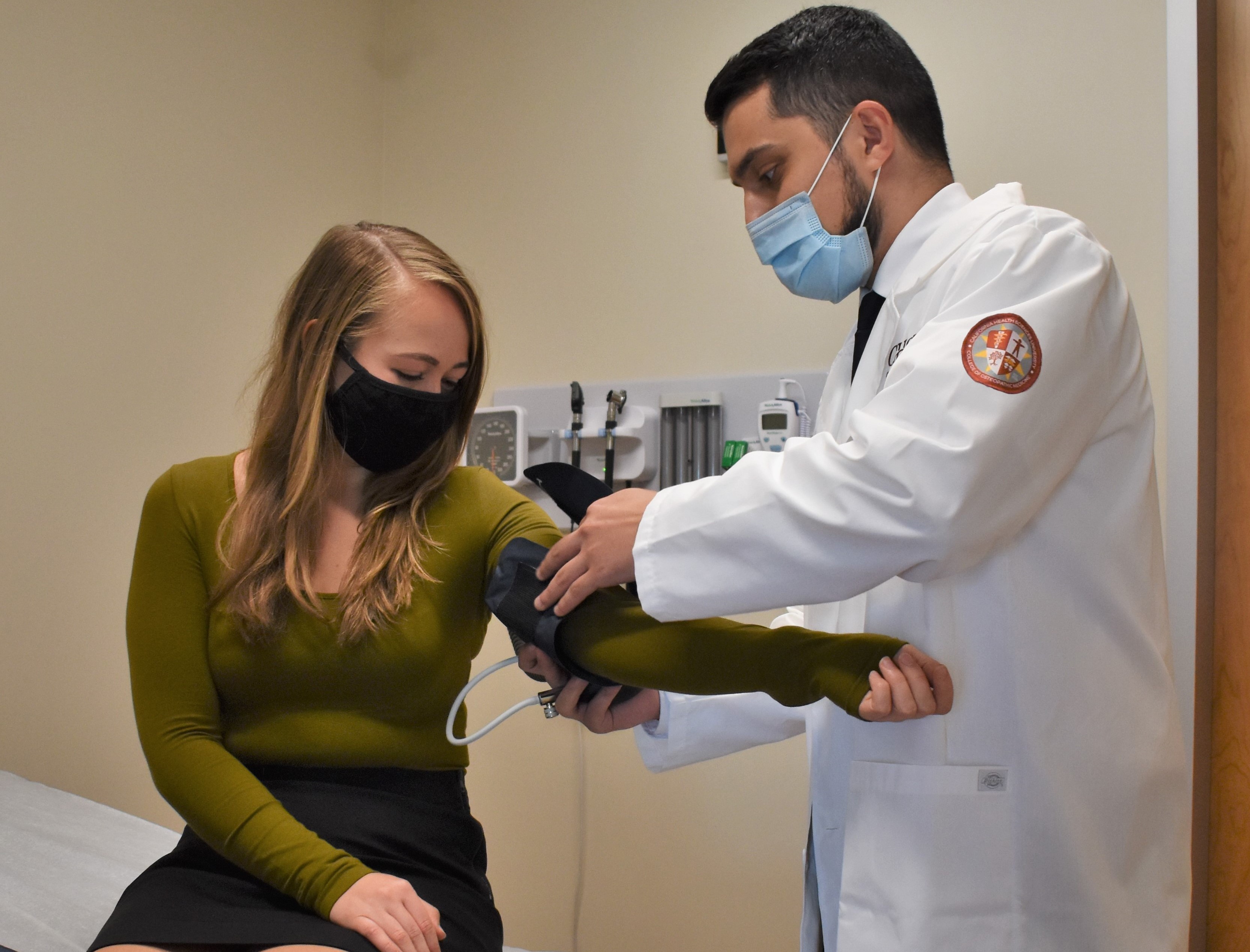 Thank you for your interest in our Standardized Patient/Participant program in the College of Osteopathic Medicine Simulation Center at California Health Sciences University (CHSU). Due to the overwhelming response to our job posting, we are not accepting any more applications at this time. Please continue to check this page periodically for hiring updates.
Standardized Patients/Participants (SPs) are individuals who can help provide direct, hands-on patient care experiences. Drawing from their diverse backgrounds and skills, SPs enjoy a flexible work schedule and contribute to the development of health care professionals.
SP simulation involves specifically trained individuals to portray the roles of patients, family members or others. Because of this training, it allows learners to practice physical exam skills, history taking, communication, and other exercises. SPs are trained to consistently and accurately portray specific emotions, behaviors and disease symptoms. This includes accurately relaying personal and medical history with everyday concerns while interacting with learners during simulated patient experiences.
SPs are also involved with giving responsive feedback to a learner's performance during assessment experiences, so good memory and observation skills are a must. Some of the patient encounters do require learners to perform physical exams, however, invasive physical examinations or procedures are not allowed. For more information please see FAQs below.
Qualifications
Frequently Asked Questions
Apply
Qualifications and qualities to become an SP include:
Reliable and punctual
Good memory and recall skills
Excellent communication and interpersonal skills
Ability to work with others
Committed to the education of health care professionals
Professionalism in interactions
Keeping information confidential
Be willing to learn
Ability to easily adapt
Positive attitude
No biases toward gender, race, religion, national origin, or physical characteristics
Comfortable with physical exam simulations
Accurate completion of a medical database questionnaire to help match the SP to the appropriate patient cases (some real-life medical conditions or histories may conflict with simulated patient cases).
No previous experience is required.
SPs are only utilized on an "as needed" basis, with time commitments occurring Monday through Friday between 7:30am – 12pm or 12:30pm – 5pm. While scheduling is planned each year, there is no guaranteed number of hours and some requests may be made on short notice.
We are not accepting any more applications at this time. Please continue to check this page periodically for hiring updates.
For more information, please contact Nanami Yoshioka, Standardized Patient Educator, at nyoshioka@chsu.edu