Student Spotlight – Yvonne Phan Shares Why She Chose a Career in Pharmacy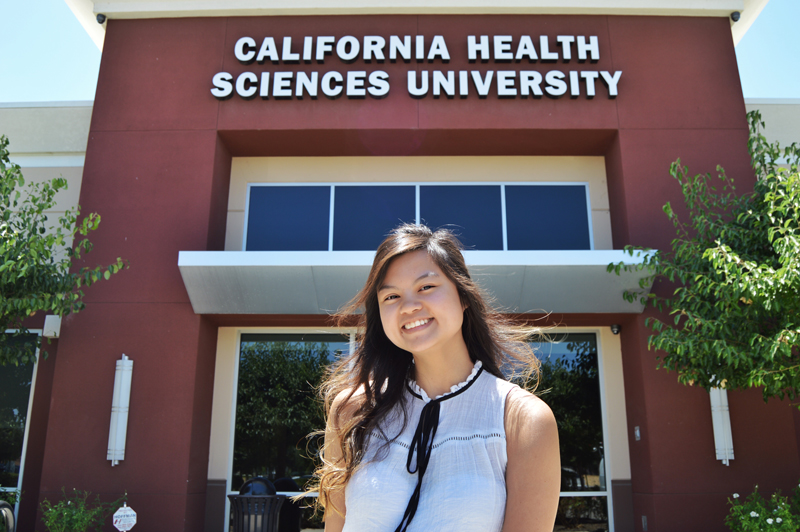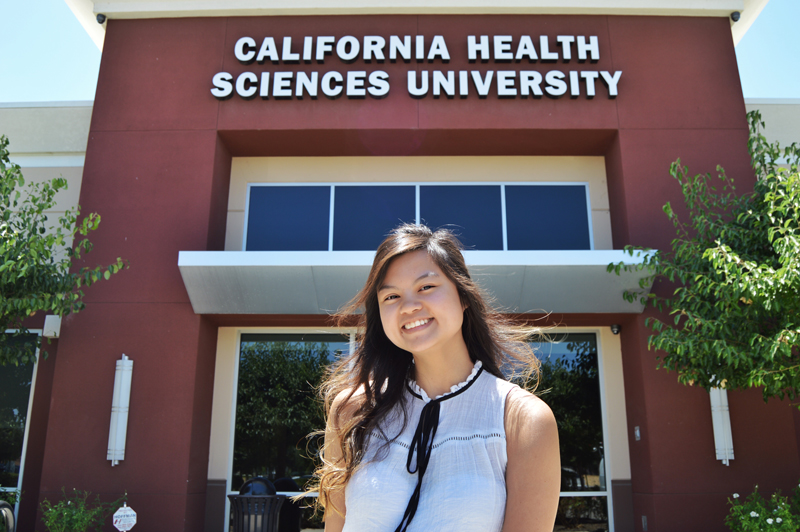 Yvonne Phan recently completed her studies at Clovis Community College and is now attending CHSU College of Pharmacy as a first year student. Yvonne participated in one of our Pathway to Pharmacy programs, which allowed her to receive priority admission in our Doctor of Pharmacy program. Up to five students an academic year are granted priority admission from Clovis Community College, upon successful completion of the CHSU prerequisite courses and meeting our admissions requirements.
As a first year student, we thought it would be great to hear about why Yvonne chose a career in pharmacy and what she is most excited for starting at CHSU. Here is what she had to say:
Why did you decide to pursue a career in pharmacy?
I've always been fascinated by how detrimental and beneficial drugs can be to the human body. I knew that this was something I wanted to encompass into my career. As cliché as it sounds, I've always wanted to help people. I just didn't know exactly how to yet. When I heard about a career in pharmacy would help me combine my two passions, I was immediately intrigued.  Being a pharmacist allows me to serve as an integral member of the health care team through the knowledge of different medications to change someone's outcome for the better.
What do you like about the pharmacy profession? 
I love that the pharmacy profession allows you to directly interact with patients. A pharmacist is one of the most accessible health care professionals to the community. Being able to develop these relationships with patients, while educating them on the unique mechanisms of drugs is incredible.
What made you choose to go through the Pathway to Pharmacy Program?
The Pathway to Pharmacy program helped guide my way into pharmacy school. It helped me narrow down what classes to take so that I could get in as soon as possible.
How did you hear about CHSU?
My mom was the one who told me about CHSU. I knew ever since I was a junior in high school that I wanted to be a pharmacist. When she heard about the school, she was ecstatic that this opportunity was so close to home and even more ecstatic that her baby didn't need to leave town for too long!
Why did you choose to go to CHSU over other pharmacy schools?
I chose CHSU because of how at home I felt. The overall atmosphere was very positive. The faculty and staff refer to you as a colleague and do everything they can to provide that open source for communication. The students here are not competing against one another, but rather, helping each other to succeed through collaboration. There are plenty of organizations and research opportunities as well, and the free coffee and tea is a nice little touch too!
What are you most excited about starting at CHSU?
I'm excited for the overall experience. It's really hard to narrow-down one thing specifically, but I'm excited to learn and meet new people along the way.
What are you most nervous about starting at CHSU?
I'm nervous about finding that balance between staying involved through extracurricular activities and work, on top of the school work.
Is there any advice you would like to give to anyone who is interested in and applying to pharmacy school?
Don't be afraid to ask questions, stay involved in school and make sure you try to build strong relationships with your professors and peers. By putting in the hard work, it makes being a health care professional an attainable goal.
Thanks for sharing, Yvonne! Leave a comment below if you would like to be the next student featured to share your story!