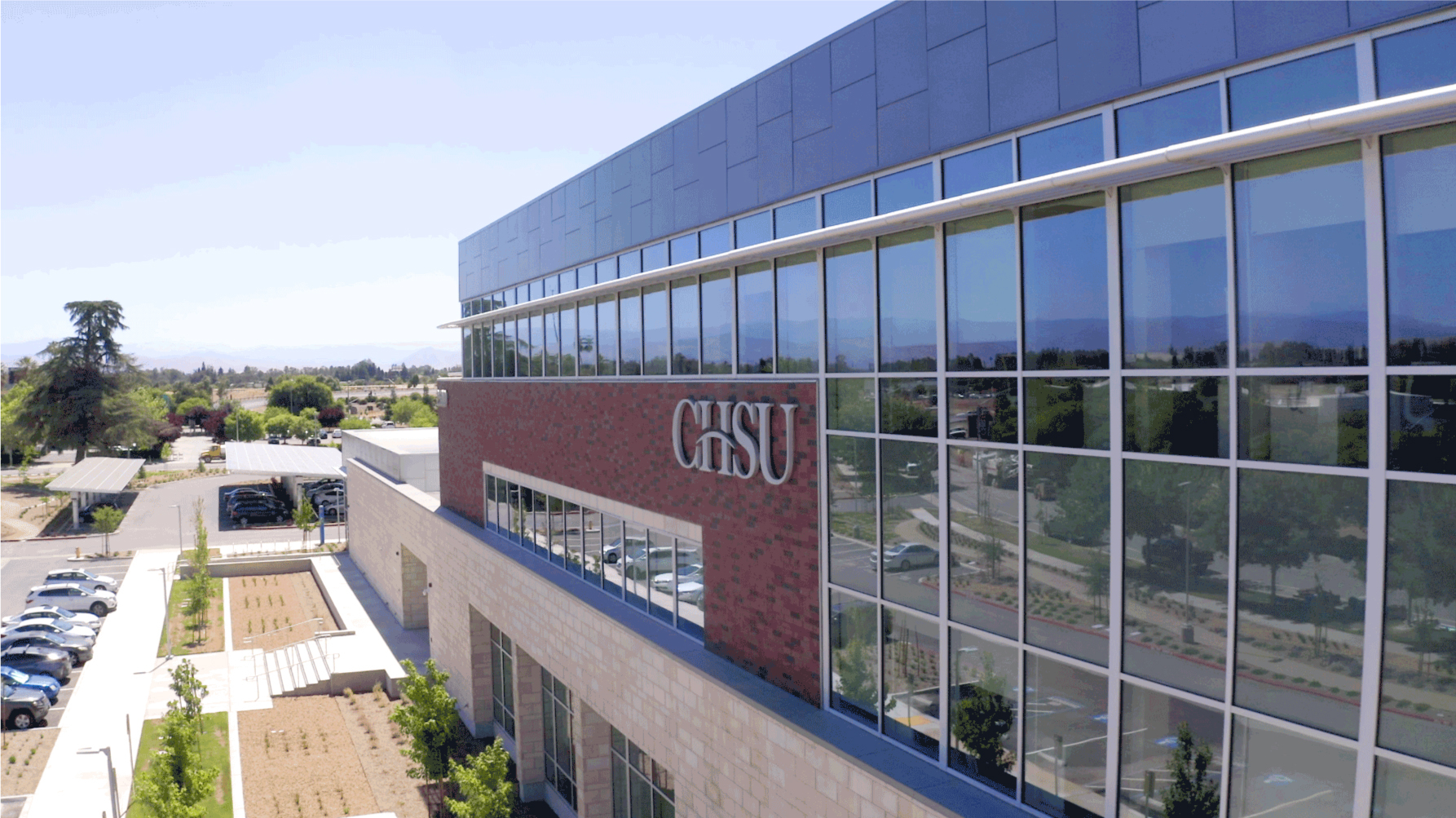 Ordering an Official Transcript
An official transcript is the University's certified statement of your academic record.
California Health Sciences University charges $10.00 for each official transcript. Additional postage fees are applied for transcripts mailed or expedited.
Order Online
California Health Sciences University has partnered with Parchment to give you the convenience of requesting and tracking your transcripts online 24 hours a day, 7 days a week. The online ordering system is secure and easy to use. Payment for an official transcript is required at the time the order is placed. Payment for online orders must be made by credit card only (Visa, Mastercard, Discover, or American Express).
Order In-Person
To order an official paper transcript in person, visit the Office of the Registrar located at 120 N. Clovis Avenue.
A Transcript Release Form will be provided to you.
Photo ID and payment are required at the time the order is placed.  Payment is accepted by check or money order only (payable to California Health Sciences University). Cash payments are not accepted.
Official transcripts for electronic delivery must be ordered online.
OFFICIAL TRANSCRIPTS FOR LICENSING & EXAMINATION BOARDS
A complimentary official transcript will be sent to the applicable licensing and examination boards upon degree completion at the graduate's request. You will need to submit the Transcript Request Form that is provided to you with the Graduation Petition Form for a transcript to be released. Please do not submit a transcript request through Parchment.
Creating a Parchment Account
To order a transcript through Parchment, you must first create an account.
Go to the ORDER OFFICIAL TRANSCRIPT button.
Create your account with a valid email address.
Complete your profile and choose a password.
Finish your registration through the confirmation email sent by Parchment.
Once your registration is complete you can begin requesting transcripts electronically.
Returning users can enter the ordering site with your email address and password and process your transcript order.
Step-by-Step Transcript Ordering Process
Sign-in to your Parchment Account.
Click order under CHSU.
Enter the information where and how you want to have your transcript sent.

Complete the recipient information or

If you want to send the transcript to yourself, select the option to "Send to Yourself, Another Individual, or Third Party" (below the search field).
You will need to supply the email address if you wish to have your transcript sent electronically or provide the mailing address for transcripts delivered by mail.

You can attach a document/form to be included with your transcript order in the Parchment ordering process.
Complete the Items Detail page, including your authorization for Parchment to release your transcript from CHSU.
Review the Order Summary
Submit your payment by Visa, Mastercard, Discover, or American Express to process your order.
Important to Note in Ordering an Official Transcript:
Tracking
Remember that CHSU has your transcript. If you track your order and see Order Submitted to School as your order status, please contact registrar@chsu.edu if you are concerned about a delay in processing your order. Normal processing times are 3-5 days.
Electronic & Paper Transcripts
Sending and receiving electronic transcripts is fast, easy, and secure, but we know that there may be times when you need to send paper transcripts. Please verify the preferred method of delivery with your recipient prior to placing your order.
Send now or hold?
During the ordering process, you will be presented with a drop-down menu where you can select if you want to wait until your next grades are in before sending your transcript.
Unofficial Transcript
Students and Alumni can print an unofficial transcript at no charge through their SONIS Student Portal by logging on and clicking on the Transcript button located at the top of your BIO page.