2022 Grad Stories: Mirouj Michael Khourouzian
May 10, 2022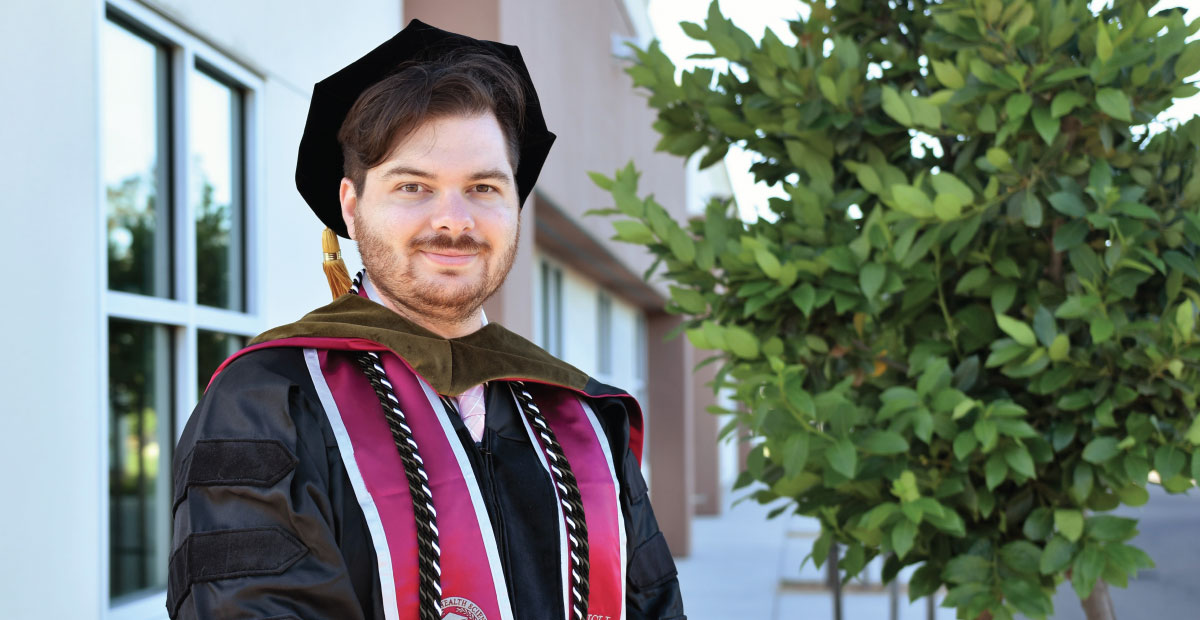 NorCal Native Finds Passion for Pharmacy in Central Valley
Dr. Mirouj Michael Khourouzian, CHSU College of Pharmacy Class of 2022 graduate and NorCal native, didn't follow his family's trend of pursuing careers in technology and engineering. His mom works at Apple, his brother specializes in user interface and user experience (UX/UI) design, and he has several family members who are architectural designers and engineers. But from a young age, Dr. Khourouzian knew he wanted to pursue a career in health care so he could help people and find a way to still integrate technology and science with high-quality patient care.
"I always knew I had a passion for medicine. I considered being a nurse, physical therapist, doctor, and a pharmacist. Before joining pharmacy school, I was a pharmacy volunteer at an outpatient pharmacy in San Jose and I was able to shadow and experience how impactful pharmacists are to their patients," said Dr. Khourouzian. "After shadowing the pharmacists, I just knew that I wanted to pursue pharmacy because of my interest in technology and innovation in medicine."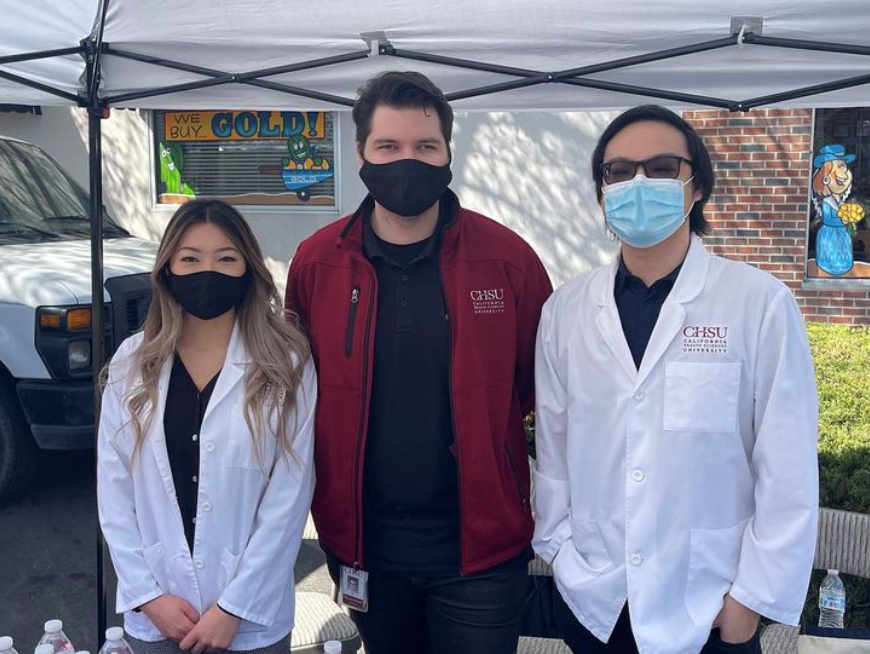 He was excited to be accepted into the CHSU College of Pharmacy and pursue his pharmacy education and extracurricular activities. In fall 2019, Dr. Khourouzian and his team participated in a Shark Tank style competition at the CPhA Rx Bootcamp in Sacramento for their creative solution using technology to help with a patient's medication adherence.
He combined his technology background with his pharmacy education by using a 3D printer to develop polypills, a pill that contains a combination of several medications commonly used to treat heart disease and high blood pressure, to improve patient adherence.
Their team won the competition and were asked to present their idea at the Western Pharmacy Exchange, but unfortunately due to the COVID-19 pandemic, the exchange was cancelled, and they didn't have the opportunity to present the idea any further.
During his time at CHSU, he wanted to be involved in as many student organizations as he could to maximize his experience. Dr. Khourouzian held several leadership positions in student organizations, including becoming a Board Member for the California Pharmacists Association (CPhA) CHSU Chapter, Student Liaison of the CPhA Central Valley Pharmacists Association, HIV Chair and Legislative Chair for the SNPhA CHSU Chapter, held a position in Risk Management for Phi Delta Chi CHSU Chapter, Senate Chair for the CHSU Student Senate, CHSU Student Ambassador, Student Liaison for the CHSU Curriculum Committee and is the Class President.
He also was awarded the California Health Sciences University Value Award for Innovation, by exploring and pursuing innovation that benefits the other students, faculty, staff, patients and/or community.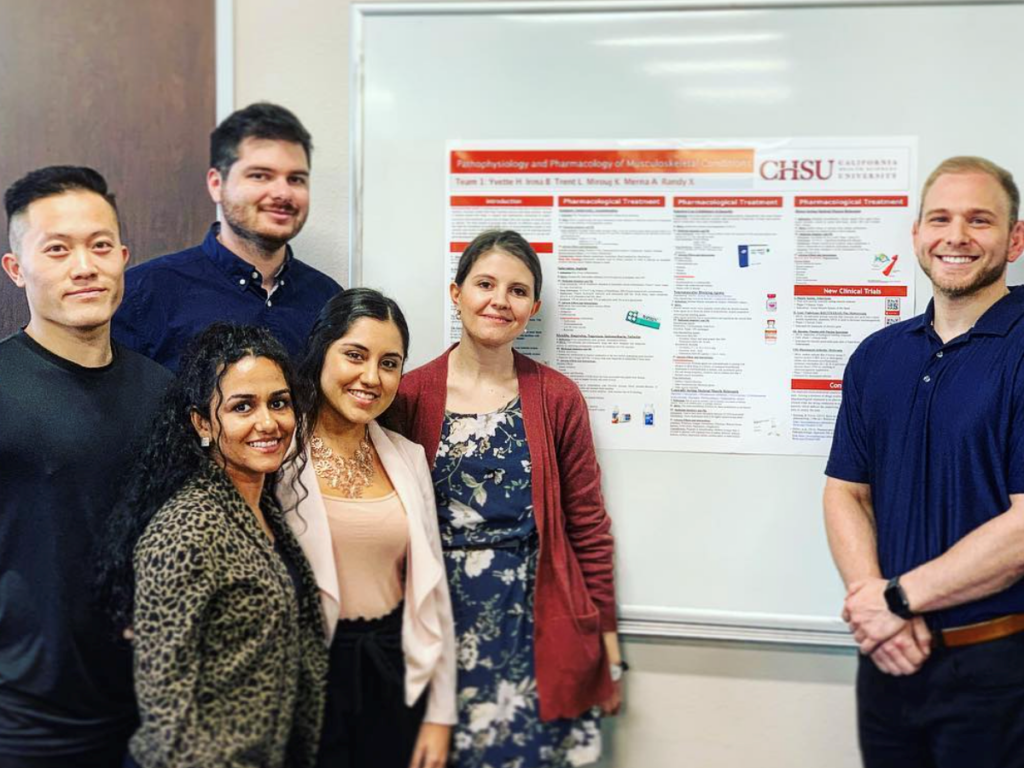 Dr. Khourouzian attended CHSU not knowing that he would find a home in the Central Valley but came to enjoy all that the area has to offer. He saw an opportunity to fill a need for health care providers so desperately needed in the area.
"I see the need for healthcare professionals in the Central Valley, so why would I go somewhere else? I definitely plan on staying here in the Central Valley to practice and help people in this community," said Dr. Khourouzian.
After graduation, Dr. Khourouzian plans to stay in the Central Valley to play an impactful role in filling the demand for pharmacists in this community.
The Graduation Ceremony to honor Dr. Mirouj Michael Khourouzian and his peers in the CHSU College of Pharmacy Class of 2022 will be held Saturday, May 14, 2022.
The 2022 Grad Stories is a series dedicated to honoring our California Health Sciences University (CHSU) Doctor of Pharmacy graduates and showcasing their accomplishments throughout their time at CHSU while earning their PharmD degree.
Related Posts