Assemis' gambles show they're invested in Valley
December 8, 2012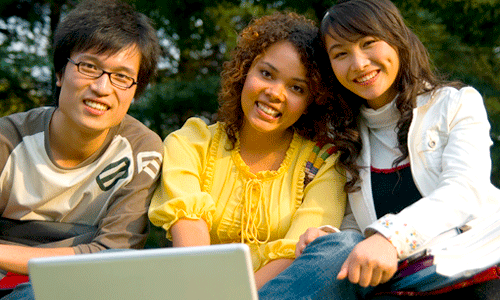 By Bill McEwen from the Fresno Bee
Saturday, Dec. 08, 2012 | 11:29 PM
We've been told again and again that smart entrepreneurs are sticking to the sidelines until questions about taxes and the economic recovery are more fully answered.
Yet amid this uncertainty the Assemi family is plunging ahead and making a $20 million bet that the Central San Joaquin Valley needs a pharmacy school and possibly other health-care colleges.
This investment is typical of Darius Assemi and other family members, who have planted deep roots here since immigrating from Iran in the 1970s. The Assemis have profited handsomely from ventures in construction and farming — all the while demonstrating a love for the Valley and a desire to make it a place worth bragging about.
All entrepreneurs are risk-takers of varying degrees. The Assemis occupy the bold side of the scale. Perhaps this simply reflects temperament. Or maybe they see possibilities others can't because they moved to Fresno from a much-different place 7,000 miles away and aren't burdened by the baggage and expectations of longtime Valley investors and builders.
Whatever the reasons, the Assemis gamble when others won't. They've built 300 lofts, townhomes, apartments and commercial spaces in downtown Fresno, a place where most other builders fear to tread, and have 200 more on the books. Much of their activity has been helped along by government subsidies, but so what? The competition looked at these incentives, yawned and didn't turn dirt.
 I doubt that the family is getting much return on their downtown construction. But the Assemis are here for the long haul and these projects eventually could prove to be a smart play.
The for-profit College of Pharmacy in Clovis is another long-term investment. Baby boomers are retiring and they're expected to live longer than previous generations. Why shouldn't Central California, which figures to continue growing, have its own pharmacy school, as well as a consortium of health colleges?
In the short term, the college may struggle to turn a profit. Several pharmacy schools have opened elsewhere in the state in recent years, doubling the number of graduates from about 400 in 1998 to 800 last year. But the school likely will appeal to students from modest backgrounds who can't afford to move away. And the venture will be bolstered by the fact that Fresno State offers pre-pharmacy coursework and advising.
"The best way we can give back and serve our community is by providing educational options," says Darius Assemi, who graduated from Fresno State in 1983 with a degree in civil engineering.
"There is a great demand for health-care professionals in our area. Our hope is that students, especially the underprivileged, will take advantage of the opportunities."
While other builders eagerly await an accelerated rebound in the housing market, the Assemis continue to diversify, and I'm not surprised.
Yes, like other builders, they struck gold in north Fresno and Clovis. But they also helped make the Islamic Cultural Center of Fresno a reality and were prime movers in forming American Overseas Relief, a humanitarian effort that opened a 125-bed hospital in Kabul, Afghanistan, in 2010. And through the Granville Homes Home of Hope drawing, they've raised about $2.5 million for local charities in seven years.
Now, they're going in big on starting a pharmacy school. I believe they're doing it for three reasons: a chance to make a profit someday, a passion for Fresno and a sense of adventure. It's hard not to admire people willing to take a risk, try something new and see what unfolds.
THE COLUMNIST CAN BE REACHED At
(559) 441-6632, BMCEWEN@FRESNOBEE.COM OR
@FRESNOMAC ON TWITTER.