Local Pharmacy College Assembling Team
December 7, 2012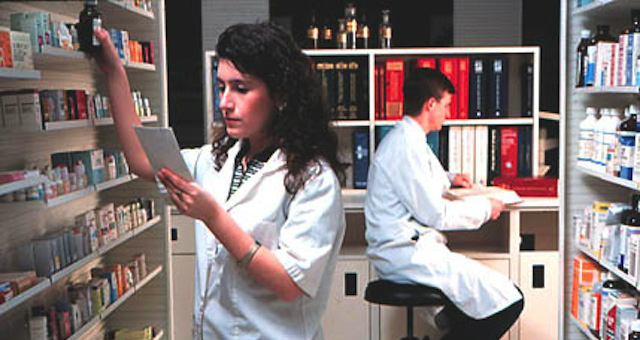 Written by Business Journal staff
Published on 12/07/2012 – 9:52 am
With the especially high need for pharmacists in the Valley, a privately funded College of Pharmacy is scheduled to open in 2014.Executives of California Health Sciences University are planning to open a privately funded postgraduate College of Pharmacy in Clovis, with classes tentatively scheduled to begin in fall 2014.
CHSU said in a release that Fresno business partners Granville Homes, Central Distributing and Valley Orchard are the main principals of the effort, which would be the first professional pharmacy program in the central San Joaquin Valley and the first college in CHSU. The university will consider adding other schools in the future.
"There's a huge need for more health professionals in the San Joaquin Valley," said Darius Assemi, president of Granville Homes. "Our goal with the university is to give Valley students a special opportunity for these advanced degrees, and then we hope to keep those young professionals here in the Valley to improve access to care. We will work cooperatively with local hospitals and educational institutions every step of the way."
The federal government forecasts a 25 percent increase in pharmacist jobs over the next 10 years, with the need for pharmacists being especially high in the San Joaquin Valley – which is the main reason why the College of Pharmacy will be the university's first project.
A previous effort to open a pharmacy school at the site of the former University Medical Center in Fresno had received a unanimous thumbs-up from the Board of Supervisors and was in the process of negotiating a lease last year, but the proposed Central California School of Pharmacy was unable to raise the $8 million to $10 million needed to get the project underway.
David Hawkins, the founding dean at California Northstate University College of Pharmacy in Sacramento, will be founding dean for the College of Pharmacy. Dr. Hawkins has more than 35 years of academic experience and served as an administrator at four pharmacy colleges.
In addition to Dr. Hawkins, Florence Dunn, former bank executive, has joined the university as its president and John Martin, PhD, is the associate dean for academic affairs at the College of Pharmacy.
The College of Pharmacy will have more than 50 employees, mostly faculty, with the goal of graduating 80 pharmacists a year, Hawkins said. Graduates will earn the doctor of pharmacy degree.
The Board of Trustees of CHSU includes Dr. John Welty, president of California State University, Fresno, and the Board chair.
"California Health Sciences University already has hired some accomplished administrators, and talented faculty will be next," Welty said. "And the university has reached out to other educational institutions and health care organizations in the region, in an effort to cooperate early on. I'm looking forward to helping launch this new university which will be a great addition to the Central Valley."
The school will be located in a 32,000 square foot commercial building located near Clovis and Herndon avenues and Highway 168.
From the Business Journal:
http://www.thebusinessjournal.com/news/education/4197-local-pharmacy-college-assembling-team