CART Students Introduced to Patient Care Skills at CHSU Simulation Center
April 4, 2022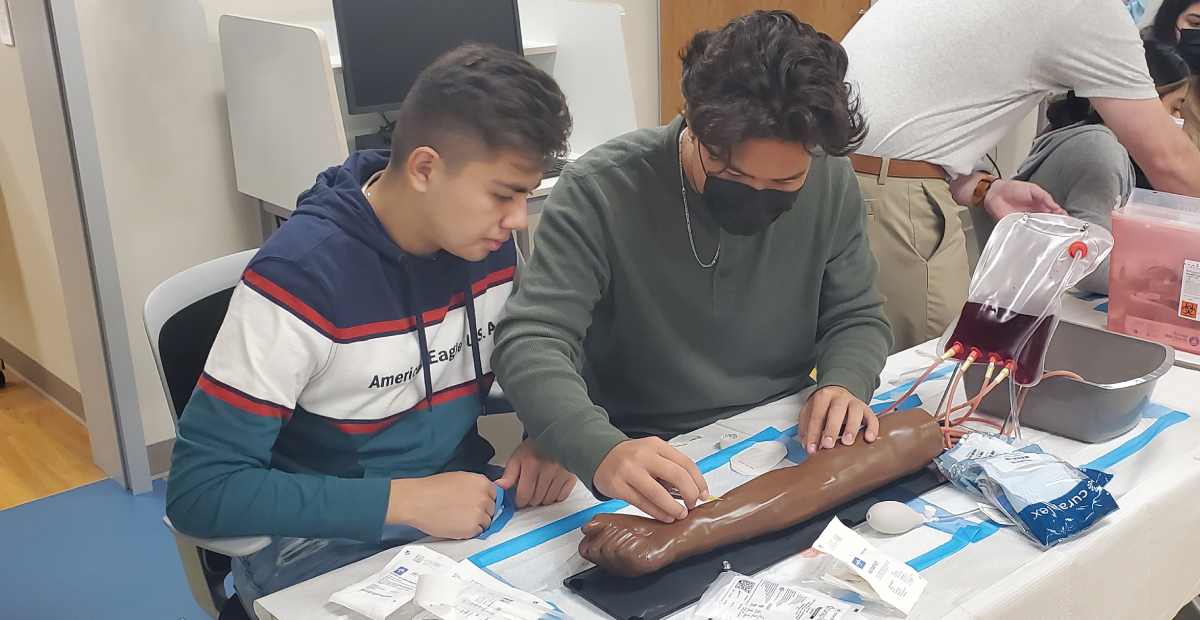 California Health Sciences University (CHSU) welcomed 110 high school students from The Center for Advanced Research and Technology (CART) into an immersive experience at the CHSU Simulation Center earlier in March.
The high school juniors and seniors participated in three hands-on rotations facilitated by the Simulation Center, which included performing respiratory treatment for asthma, taking vital signs and CPR, and inserting IV fluids. With CHSU's innovative technology, including high fidelity manikin patients and IV arms, students received hands-on practice with performing these skills. All 110 of the CART students were successful in inserting an IV.
"Bringing high school students to the College of Osteopathic Medicine and Simulation Center gives students a unique perspective on the different careers in healthcare," said Leslie Catron, M.A.ED, BSN, RN, CHSE, Simulation Center Director. "Getting immediate feedback from our advanced technology manikins creates a realistic situation using the emotional element to engage the students."
CART is a joint venture of Clovis and Fresno Unified Schools and is the most comprehensive, state-of-the-art education reform effort at the secondary level to date, combining rigorous academics with technical, design, process, entrepreneurial, and critical thinking skills. The students visiting are part of CART's Biomedicine Lab, where students explore issues in medical sciences and human anatomy and physiology through interactive studies and interactions with health care professionals.