CHSU College of Pharmacy Student Receives CSHP Student Leadership Award
October 19, 2020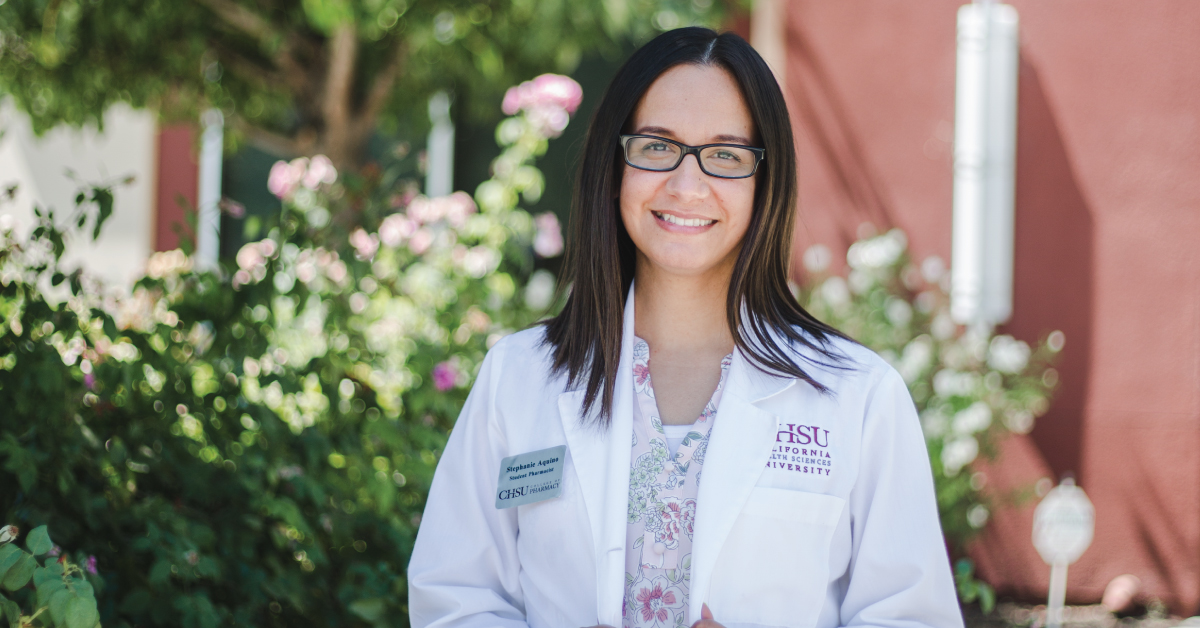 Congratulations to third year CHSU pharmacy student, Stephanie Aquino, for earning the California Society of Health Systems Pharmacists (CSHP) 2020 Student Leadership Award. She was one of only thirteen students recognized this year for involvement in and contributions to CSHP and the profession of pharmacy.
Stephanie is currently the President of the CSHP-CHSU chapter and a representative on the CSHP Student Section Executive Committee, which ensures that the student voice is heard by the California Society of Health Systems Pharmacists Board of Directors. She became involved with CSHP in January 2020 and was instrumental in reinstating the chapter on campus this academic year.
"Stephanie's efforts to build the Student CSHP Chapter again for our school is impressive," said Dr. Allen Keshishian Namagerdi, Assistant Professor of Clinical Sciences at the CHSU College of Pharmacy. "Stephanie shows exemplary leadership in promoting pharmacy to students and the community and always has great passion towards serving her community in different student organizations."
Stephanie credits her fellow CSHP board members for helping relaunch the chapter and generate membership interest. In the past two months, the chapter coordinated a local Clinical Skills Competition, two workshops, and hosted three guest speakers to educate CHSU students about applying for residencies and promoting awareness of what health-systems pharmacists do.
"Becoming the chapter President with no experience made me very nervous. Trying to figure out how to do my role effectively and get people interested in this organization that had been dormant for two years was our number one priority," Stephanie said. "It is important to me that we give as much information as possible to those that want to be competitive for a residency program."
Stephanie will be recognized for her achievement during the virtual CSHP Seminar 2020 Awards Ceremony held on Friday, October 23rd.