CHSU-COM Blood Drive for Rocky Reyes Helps Save Nearly 200 Lives
August 16, 2022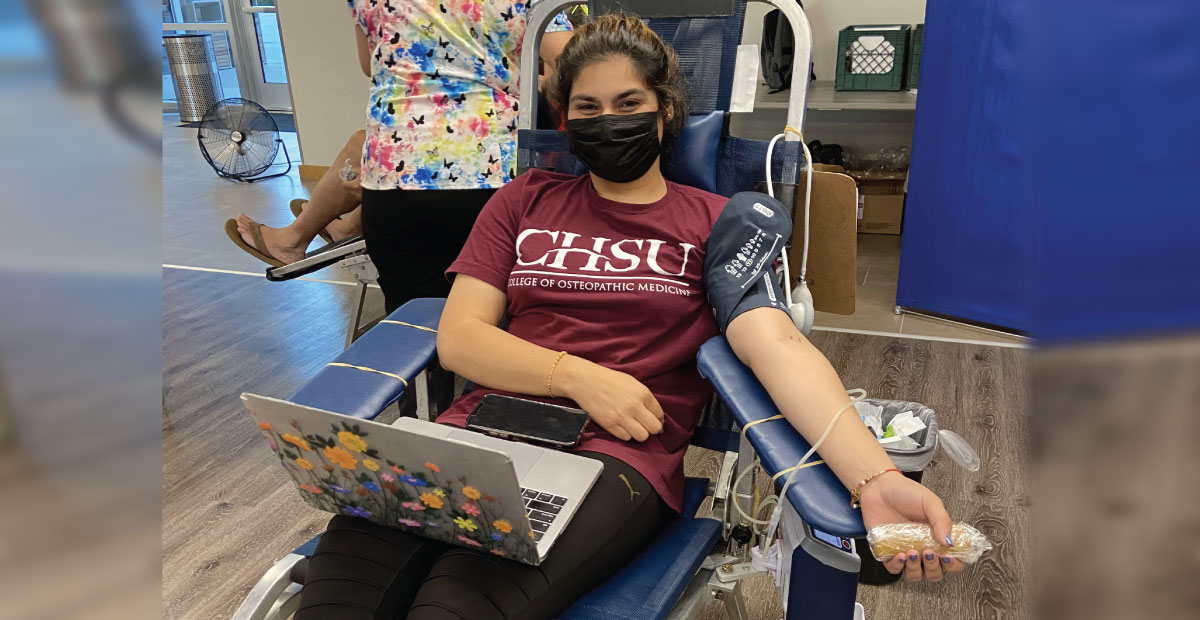 In partnership with the Central California Blood Center, California Health Sciences University (CHSU) hosted a blood drive at the CHSU-COM building in support of Rocky Reyes, a Buchanan High School graduate, who was diagnosed with Leukemia on his 18th birthday earlier in May.
And the community responded to the need, with 73 donors attending and 61 units of blood collected, which can save nearly 200 lives in the Central Valley.
"One thing about the Clovis community and the Buchannan community is they all tend to show up and rally when it's needed and based on the turnout here today, we are really making an impact on our community," said Matt Basgall, CHSU Director of Security.
Basgall knows the Reyes family personally and wanted to find a way to help Rocky and his family. CHSU supported his efforts in organizing a blood drive and opened its CHSU-COM building to help provide donors a large indoor space to donate. Rocky's father and sister visited with blood donors on Saturday, thanking them for their support.
Food trucks including Constas Tacos and Cherry On Top joined in on the efforts, allowing donors and their families to purchase food before or after donating, making the event a fun and family friendly way to support the community.
For more information about Rocky Reyes and for other ways you can support his recovery, please visit https://www.caringbridge.org/visit/rockyreyes