CHSU Inaugural Class Offered Discounted Membership at Local Sports Club
September 11, 2014
CHSU College of Pharmacy students enjoyed a Special Sign-Up Day with local sports club, GB3 George Brown's Sports Club!
In the spirit of promoting health, wellness and living an active lifestyle, the University is offering CHSU College of Pharmacy Class of 2018 an exclusive discount at one of the most popular local clubs: GB3 George Brown's Sports Club. CHSU will pay GB3 a fixed amount towards the students' monthly membership fee during their four years in the Doctor of Pharmacy program. No contracts required, the offer is available on a month-to-month basis, so some students are only paying as little as $19 per month. Plus, during the 1-Day Special Pricing Sign Up event, GB3 representatives came to campus and waived the normal registration fees!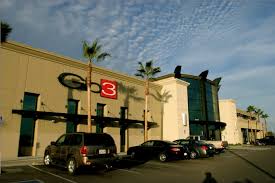 The Clovis GB3 location is only 1.8 miles from CHSU, located at Fowler/Herndon, but students will have full access to all five clubs in the area! Special thanks to GB3 George Brown's Sports Club for helping to enhance the lives of our students!
Learn more about GB3 at their website: http://www.gb3clubs.com/