CHSU Medical Student is One of Two Awarded with COCWD National Conference & Exhibition Scholarship
November 7, 2023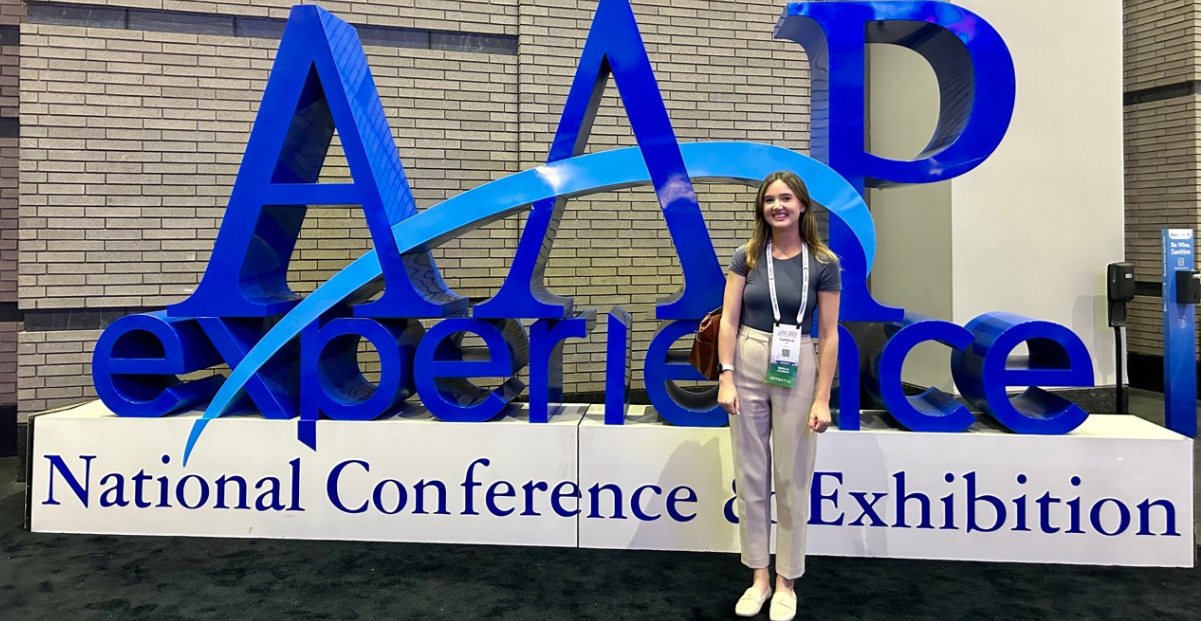 Cortland Jell, second-year medical student at California Health Sciences University (CHSU), is one of two pediatric trainees or early career physicians nationwide to be awarded with the Council on Children With Disabilities (COCWD) National Conference & Exhibition Scholarship to attend the American Academy of Pediatrics (AAP) National Conference & Exhibition on October 20-24, 2023.
Jell was selected for this prestigious opportunity in Washington, D.C. because of her leadership in the field to become a developmental-behavioral pediatrician (DBP) with the goal to provide adequate health care to underserved children with developmental disabilities.
In her hometown of Los Angeles, California, Jell noticed the disparity of valuable services for neurodiverse children from low-income families when she worked as a clinical therapist for two years for the KidsConnect Autism Treatment Program (PHP) at the Resnick Neuropsychiatric Hospital at UCLA, a partial hospitalization treatment program for children on the autism spectrum. The patients she worked with came from high-income households and were already waiting a year to get an Autistic Spectrum Disorder (ASD) evaluation.
Knowing that ASD affects low-income households just as much as high-income households, Jell decided that she would meet that need by pursuing to become a DBP.
"I know how critical it is for children to receive early intervention services, and these wait times are not acceptable," said Jell. "Long wait times have been shown to be exacerbated in low-income and minority families. I chose the path towards becoming a DBP so that I can work directly with underserved neurodiverse children and their families to get them all of the resources they need and deserve."
After graduating with her Bachelor of Science in psychology from UC Berkeley in 2020, she enrolled as a medical student at the CHSU College of Osteopathic Medicine, which has brought her one step closer to her career goal.
Currently in her second-year of medical school, Jell is conducting a solo research project through CHSU with faculty principal investigator, Edward Merino, PhD, to investigate how to help families whose children are on the waitlist for an ASD evaluation in Fresno, California where wait times can be up to a year.
Jell serves as the university's delegate for the American Medical Association (AMA) with responsibilities to attend the assembly of the Medical Student Section (AMA-MSS) and vote on policy changes. She also sits on the AMA-MSS Standing Committee on Disability Affairs.
Fulfilling her passion to help the community, Jell is a Peer Tutor at the CHSU College of Osteopathic Medicine and volunteers through the medical student organizations, Valley Mentors and Valley Reach, to educate and inspire young minds who are interested in applying for medical school.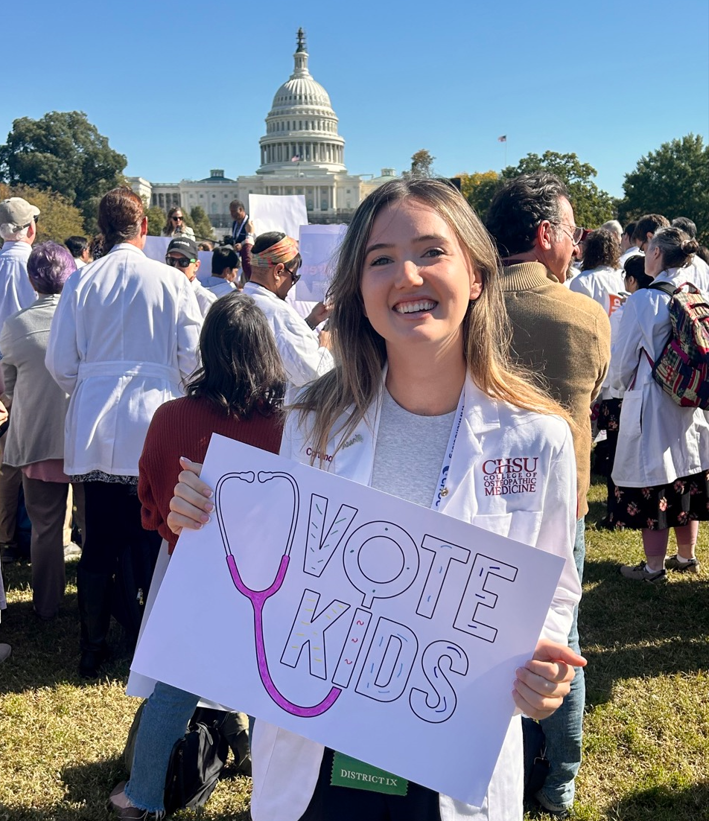 Jell attended the AAP National Conference & Exhibition and represented CHSU as she networked with pediatricians and medical residents from across the nation. She also participated in the AAP rally for Child Health Advocacy in front of the Capitol Building.
"I felt like I was surrounded by my people, and the experience really cemented my desire to go into pediatrics," said Jell. "I learned a ton about the latest practices and ideas in pediatrics, especially in developmental-behavioral pediatrics. I am so grateful for the opportunity to attend and am looking forward to continuing to be involved in the AAP and nationwide pediatrics community! "
Jell's next step in her medical career is to search and apply for residency programs in pediatrics and complete a fellowship specializing in the care of children and adolescents on the autism spectrum.