CHSU Medical Student Leaders Represented at OMED Conference 2023
October 23, 2023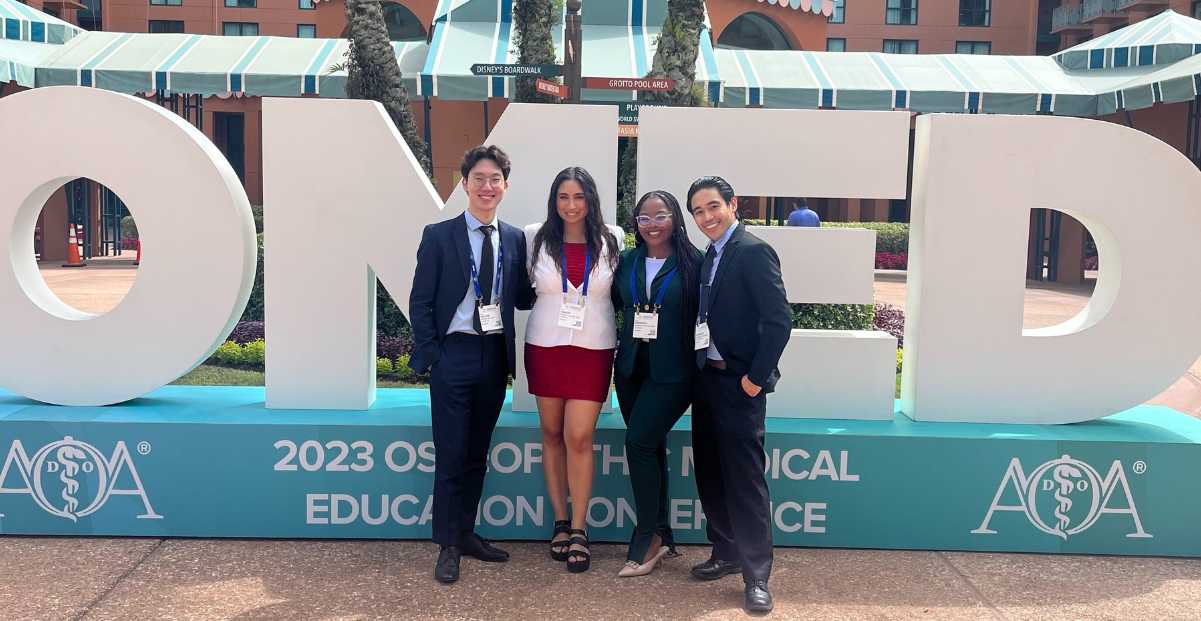 Contributed by Ikroop Miglani, second-year medical student.
During peak conference season, medical students from California Health Sciences University College of Medicine (CHSU-COM) fulfilled their national leadership roles at the 2023 Osteopathic Medical Education (OMED) Conference on October 4-8 hosted by the American Osteopathic Association (AOA) in Orlando, Florida.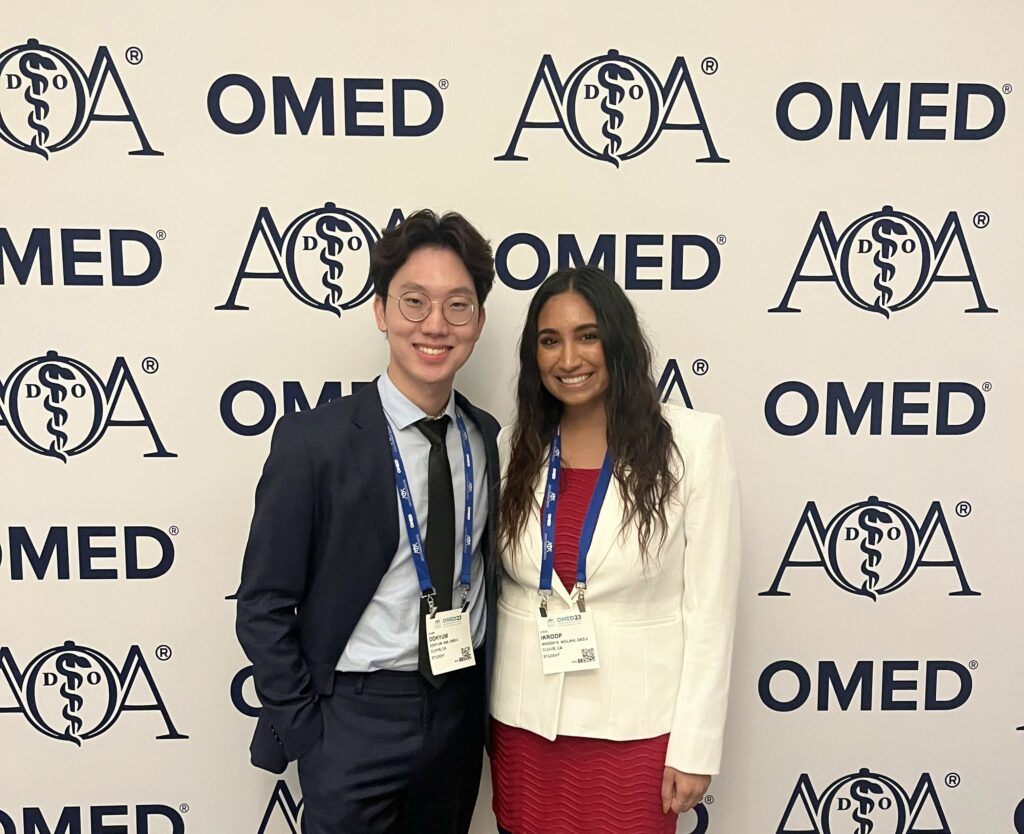 Representatives from the two largest student osteopathic medical associations at CHSU-COM were invited to the conference, Council of Osteopathic Student Government Presidents (COSGP) and Student Osteopathic Medical Association (SOMA).
Second-year medical students, Ikroop Miglani, COSGP President, and Dokyum Kim, COSGP Secretary, participated in the national meeting for COSGP officials from different osteopathic medical schools across the nation in the AOA and in the American Association of the Colleges of Osteopathic Medicine (AACOM) on October 5-6. These events included opportunities for leadership growth, communication between all the osteopathic school student leaders, and networking with other students, physicians, and members of the AOA Board of Trustees.
"This was a place to bring up thoughts, new ideas, and problems occurring in different medical schools," said Miglani. "The Student Government Association at each school represents the entire student body and handles communication with the administration and is the first point of contact for students to come talk to with any problems or new ideas. Thus, OMED is a place for students to learn how to be better leaders at their school and talk about legislative affairs affecting members involved in the osteopathic community."
At the conference, Miglani was also selected by the COSGP National Chair to represent COSGP in a AACOM video. She used this platform to address the national concern for creating a smoother transition for first-year medical students into osteopathic medical school.
"Medical school is not an easy transition, especially because people are coming in from all different backgrounds," said Miglani. "The guidance by second-year medical students for first-year medical students can help relieve some of the stress involved with these new transitions."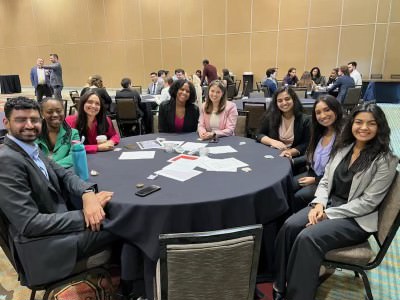 By attending OMED this year, the student leaders gained important perspectives to benefit their impact at CHSU-COM, including how to initiate an effective school-wide programming, improving conversations between the student body and administration, and understanding how AOA and AACOM are supporting medical students at the national level.
The student leaders plan to apply their experiences from OMED conference at CHSU-COM by starting the Justice, Equite, Inclusion, and Diversity (JEDI) program that was initially launched by Burrell College of Osteopathic Medicine and adopted by AACOM to be practiced at all the medical schools in the nation. They also plan to suggest additional programming, including increased opportunity for students to volunteer in the Central Valley.