Medical Students Represent CHSU Well at OPSC Conference 2023
October 17, 2023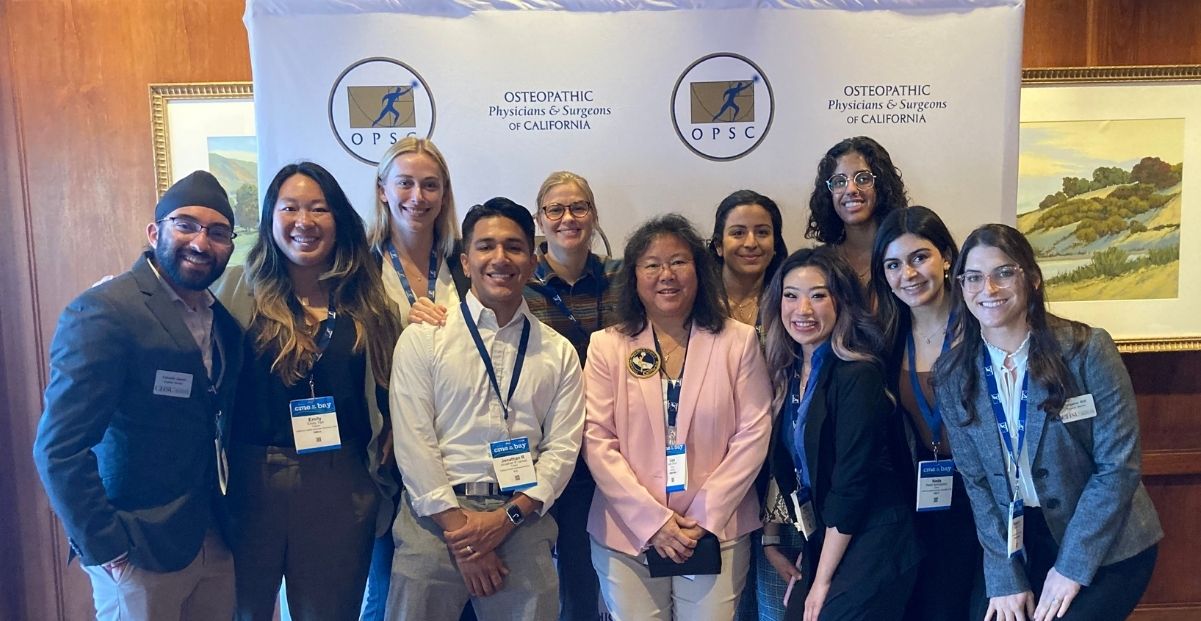 Contributed by Anhadh Jassal, CHSU second-year medical student.
On October 5-8, medical students, faculty, and an Associate Dean from the California Health Sciences University College of Osteopathic Medicine (CHSU-COM) held important roles to promote the distinctive practice of osteopathic medicine theme at the 34th annual "Continuing Medical Education (CME) by the Bay" conference hosted by the Osteopathic Physicians & Surgeons of California (OPSC).
"CHSU-COM had the strongest student showing of all three schools at the conference," said Lisa Chun, DO, Associate Dean of Osteopathic Clinical Education and Simulation.
Attending as a member of the OPSC Board of Directors, Dr. Chun adds, "I had heard from OPSC Board members, as well as attendees, that they really enjoyed speaking with the CHSU students, learning more about their experiences, and answering their questions."
CME by the Bay was a valuable first conference experience for CHSU medical students. Ten medical students helped run the conference while participating in multiple Osteopathic Manipulative Medicine (OMM) workshops, recruiting preceptors, listening to presentations, and networking with various California osteopathic physicians.
Aneet Grewal and Anhadh Jassal, second-year medical students at CHSU, each served as the OPSC Chair of the Day where they led the conference as the Master of Ceremonies.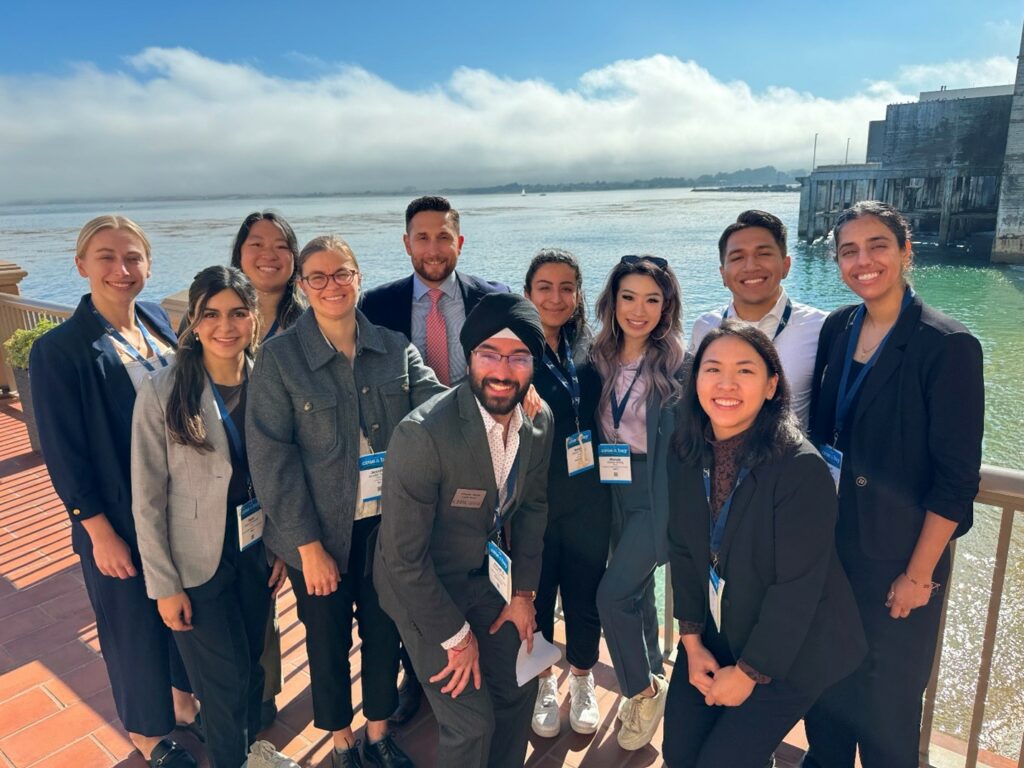 "From the OPSC Board of Directors, to conference-attending physicians, and medical students from other osteopathic schools in California everyone was extraordinarily welcoming, and every conversation was enlightening," Anhadh Jassal, CHSU second-year medical student. "I would love to attend CME by the Bay next year!"
Among the activities at the conference, Francisco Ibarra, PharmD, Adjunct Assistant Professor, was one out of twenty other medical providers to provide a CME lecture, which focused on the topic, "Laying down the MAT: Medication-Assisted Treatment for Opioid Use Disorder."
CHSU-COM values the crucial participation and enthusiasm of the students, faculty, and Associate Dean who strongly represented CHSU-COM at a state-wide medical conference.