CHSU Scholarship Gala Exceeds Fundraising Goal
June 30, 2022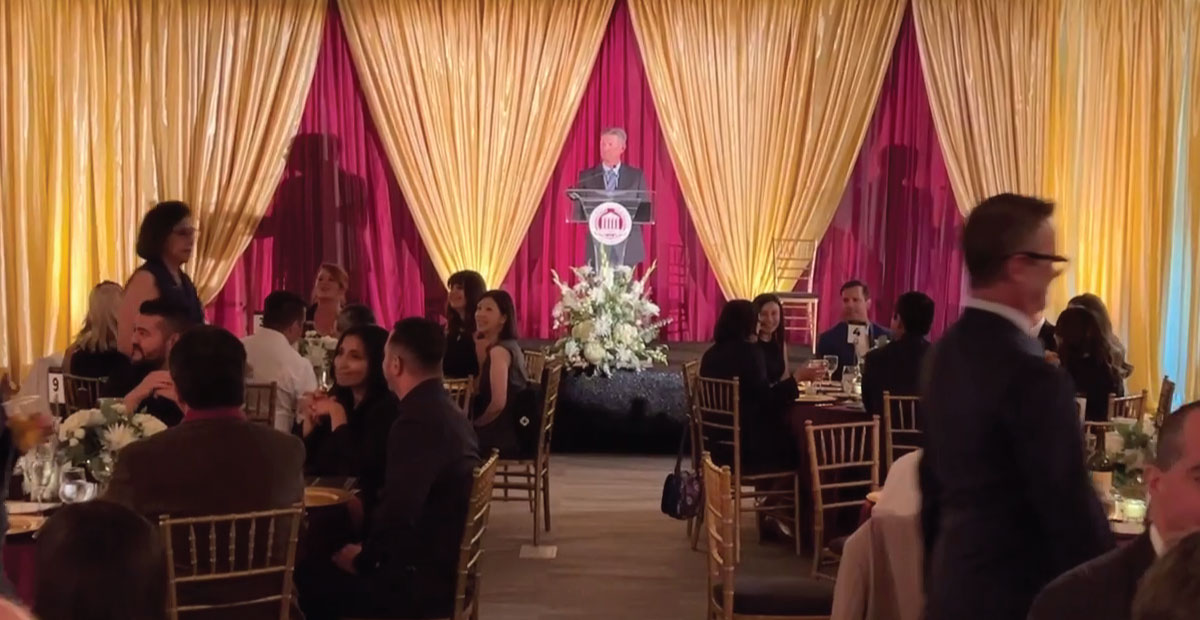 California Health Sciences University (CHSU) hosted its 5th annual Ignite the Future Scholarship Gala on June 24, 2022. Community partners had the opportunity to support CHSU students during their medical and pharmacy education through the CHSU Scholarship Fund. Over the course of the night, CHSU exceeded its fundraising goal.
The event was held on campus at the CHSU College of Osteopathic Medicine building and guests enjoyed a cocktail hour and elegant dinner. Larry Powell emceed the event where guests heard from a CHSU pharmacy graduate and a current CHSU medical student who spoke about the impact receiving a scholarship has had on their careers.
Imrendip Gill, PharmD, is a 2022 CHSU College of Pharmacy graduate who explained how her scholarship allowed her to focus on her studies instead of struggling to balance both school and work to pay tuition. Dr. Gill is a first-generation college student, whose parents immigrated from India. She watched her parents struggle to access adequate healthcare due to cultural and language barriers.
Tatiana Abdulnour, a second-year medical student at the CHSU College of Osteopathic Medicine and first generation American, spoke about her scholarship and how it helped alleviate the financial burden of medical school. It also confirmed in her mind that she belonged at CHSU and encouraged her to follow her goals. Tatiana has had her own experiences with the physician deficit in the Central Valley and she wants to help alleviate that burden on our local healthcare system.
Five other CHSU scholarship recipients were in attendance and met with donors and guests to share their stories. Thank you to Mirouj Khourouzian, PharmD; Alexa Crown, PharmD; and second-year medical students: Christian Velasco, Dalonna Payton, and Fahad Molla, for their participation in the scholarship gala.
This successful event would not have been possible without the support of our generous sponsors and donors, who are giving hope to deserving students and empowering them to follow their dreams to serve our vastly underserved community.
Learn more about how you can support CHSU student scholarships at chsu.edu/giving
For a list of this year's sponsors, please visit chsu.edu/2022-scholarship-gala
2022 Scholarship Gala Speakers
Imrendip Gill, PharmD
Hear from College of Pharmacy graduate, Dr. Imrendip Gill about how receiving a scholarship helped her achieve her goal of becoming a pharmacist that will serve the Central Valley.
Tatiana Abdulnour, OMS-II
Hear more about how receiving a scholarship is helping Tatiana Abdulnour, second year CHSU medical student, pursue her goal of becoming a physician that will serve the Central Valley.