Local Research Showcased at the Annual CHSU Research Day
May 24, 2022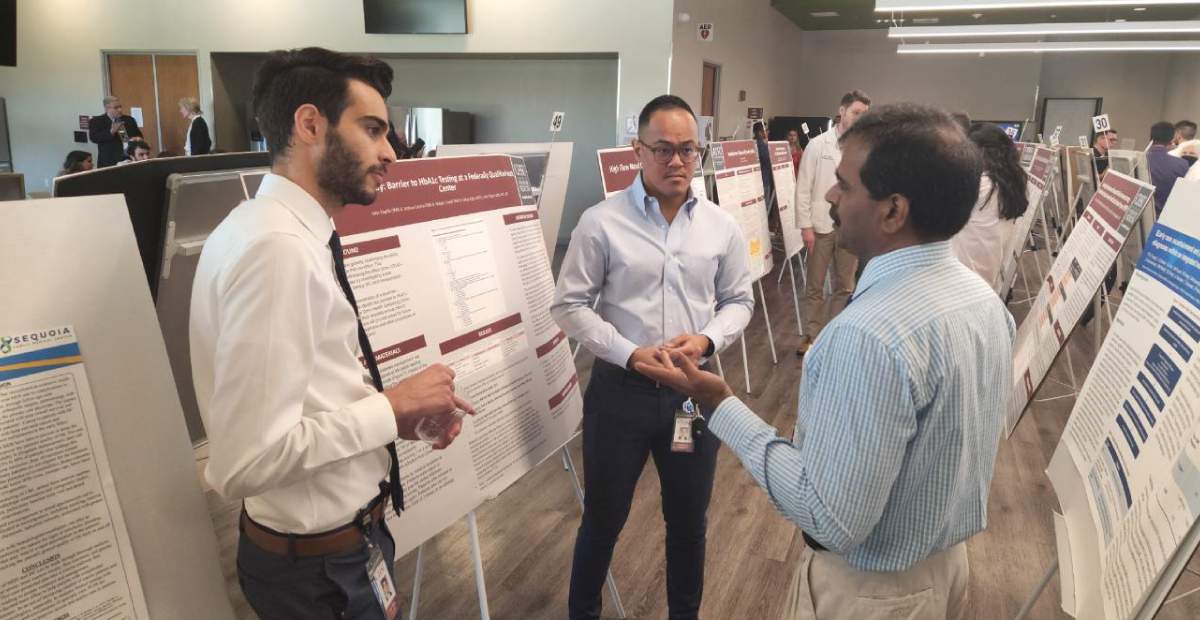 The 2022 CHSU Research Day hosted at the California Health Sciences University (CHSU) College of Osteopathic Medicine campus on May 7 was a great opportunity for medical professionals, faculty, residents, and medical students to showcase their research and scholarly activities.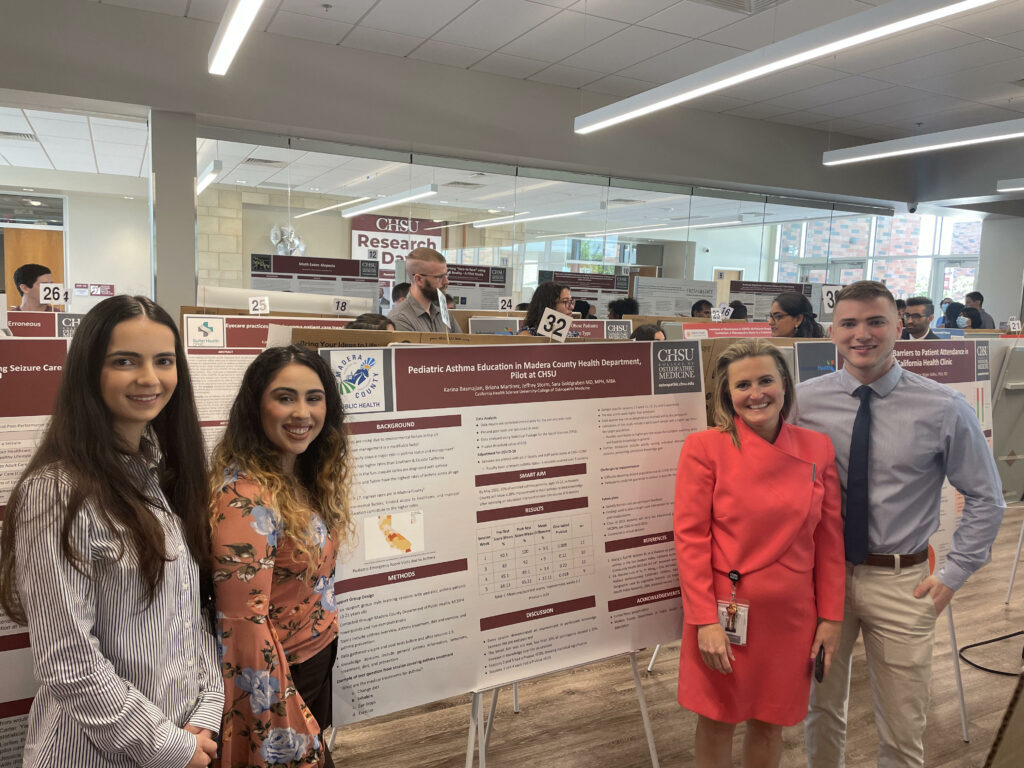 Three, local physicians served as Keynote speakers at CHSU Research Day. Jaswant Basraon, DO, MPH, FACC, from The Heart Group, Cardiovascular Associates, Inc., presented "Innovations and Technology in Cardiology;" Parthiban Munnainathan, MD, from Omni Family Health, presented "Physician 2.0;" and Juan Bautista, MD, from Bautista Medical Group & North Fresno Primary Care, presented "From Fresno to Colombia: Delivering to Underserved During the Pandemic."
CHSU medical students, faculty members, and local resident physicians, pharmacists, and their faculty who lead local Residency and Fellowship programs, presented their research posters to attendees and competition judges.
Awards for the top three presenters in each category of the poster and podium competition were given. Category winners are listed below for the Faculty, Resident and Student Awards.
Faculty Awards:
Dr. Caio Sarmento, California State University, Fresno
"Patient's Perceived Efficacy of the Most Common Treatments for the Management of Fibromyalgia Symptoms: An Ongoing Nationwide Survey"
Dr. Joel Gonzalez, UC Merced Health Sciences Research Institute
"Improving Asthma Knowledge: A Promotora-Led Virtual Health Education Program"
Dr. Nohemi Barriga, California Health Sciences University College of Osteopathic Medicine
"Evaluating Medical Residents' Perspectives on the Advantages and Limitations of Practicing in California's Central Valley"
Resident Awards:
Dr. Lakai Banks-Dean, Kaweah Health
"Retrospective Review of Emergency Department and Urgent Care-Related Admissions in Adolescents and Young Adults By Substance Type and Mental Health Co-morbidity"
Dr. Juan Deras, Adventist Health Hanford
"Hereditary Hemorrhagic Telangiectasia: A Rare Cause of Severe Iron Deficiency Anemia"
Student Awards:
Megan Chisesi, OMS-II at CHSU
"Diabetes Lifestyle Education for HbA1c Reduction"
Jeffery Storm, OMS-II and Briana Martinez, OMS-II at CHSU
"Pediatric Asthma Education in Madera County Health Department, Pilot at CHSU"
Varsha Swamy, OMS-II at CHSU
"Multiplex immunofluorescence to evaluate immune cell infiltrates in HCC with combined anti-PDL1 and anti-CTLA4 Immunotherapy"
For a listing of all the research presented, please view our 2022 CHSU Research Day Abstract Booklet.