CHSU Welcomes Joshua L. Prober, JD
October 1, 2022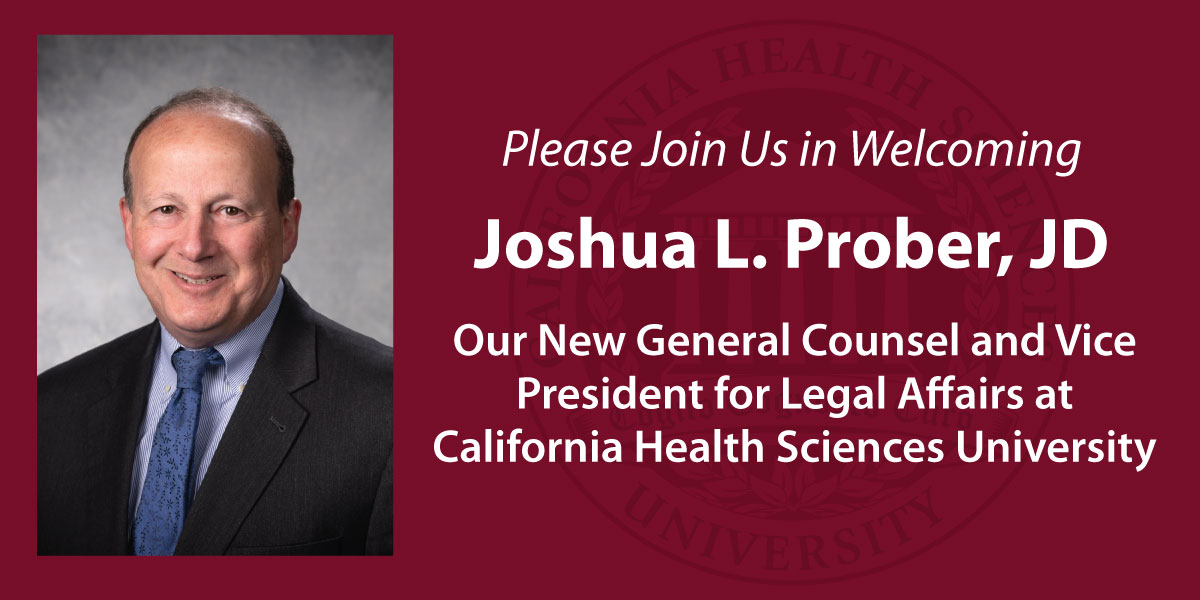 California Health Sciences University (CHSU) is pleased to announce that Joshua L. Prober, Esq., has joined the senior leadership team at CHSU as General Counsel and Vice President for Legal Affairs, effective October 1, 2022.
For the past 17 years, Josh served as Senior Vice President and General Counsel at the American Osteopathic Association where he worked on a broad range of legal issues, including issues related to the accreditation and board certification processes, contracts, antitrust, and corporate governance. He also served as Interim Secretary of the Commission on Osteopathic College Accreditation.
Josh received his Bachelor of Arts from Columbia University and his Juris Doctorate from University of Virginia School of Law.
We are excited to welcome Josh to the CHSU community and to California!