CHSU Celebrates the Impact of Women Physicians
September 24, 2022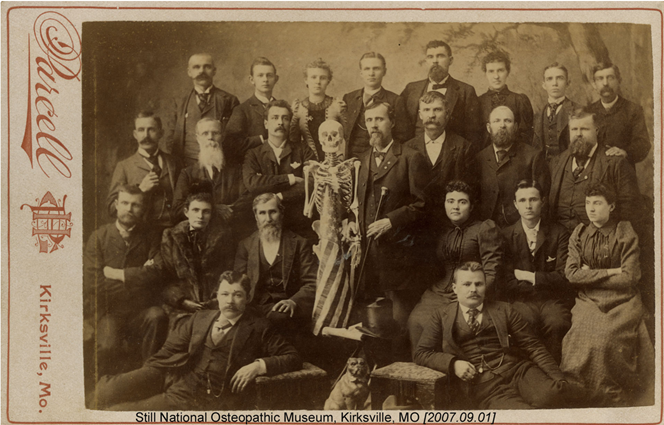 September is Women in Medicine Month (WIMM), a time to honor women physicians who are dedicated to medicine and are working to make health care more equitable.
Since the beginning of osteopathic medicine in the late 1800s, women have played a key role in medicine. At a time when women were not even allowed to vote, the father of osteopathic medicine, Andrew Taylor Still, did the unimaginable when he accepted 6 women into his medical school in 1892.
Today, women physicians around the world are helping patients live their healthiest lives. At the California Health Sciences University College of Osteopathic (CHSU-COM), they are continuously making an impact on the diverse Central Valley community both as medical educators for hundreds of medical students and as practicing physicians.
Seventy-five percent of our Assistant/Associate Deans and eighty-five percent of our Department Chairs and Directors are women. Just over half of the CHSU-COM student body are women. In fact, the Class of 2026 at CHSU-COM is 53% female.
CHSU-COM is excited to continue training future female physicians who will positively influence healthcare in the local community and create new opportunities for the next generation of women in medicine.
Thank you to the following female physicians who are part of the CHSU-COM team:
Lisa Chun, DO – Associate Dean and Faculty
Anne VanGarsse, MD – Associate Dean and Faculty
JoAnna Jackson, DO – Department Chair and Faculty
Shada Attraplsi, MD – Faculty
Stephanie Bauer, DO – Faculty
Ria d'Souza, MD – Faculty
Carleen de Leon, MD – Faculty
Leticia Escoto, MD – Faculty
Lindsey Faucette, DO – Faculty
Karen Fong Wu, MD – Faculty
Ruqayya Gill, DO – Faculty
Sundeep Grewal, DO – Faculty
Sara Goldgraben, MD – Faculty
Elizabeth Grace Martinez, DO – Faculty
Pamela Kammen, MD – Faculty
Chitra Kandaswamy, MD – Faculty
Benfie Liu, DO – Faculty
Krista Lund, DO – Faculty
Chhaya Makhija, MD – Faculty
Yanfei Qi, MD – Faculty
Sherese Richards, MD – Faculty
Emma Sargsyan, MD – Faculty
Khampha Thephavong, DO – Faculty
Terri Turner, DO – Faculty
Ying Wang, DO – Faculty
From all of us at CHSU: Thank you to all those women and the people who support women in the fields of medicine and medical education.