Cori DeLisi Awarded a Graduate Student Scholarship from the eQuality Scholarship Collaborative
May 22, 2023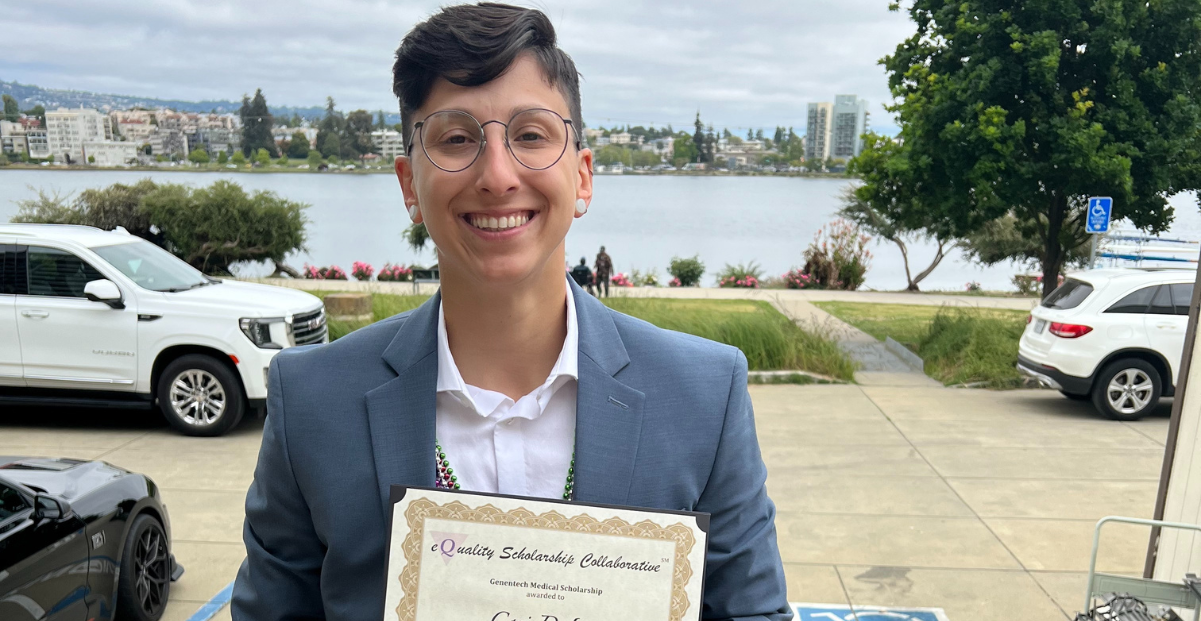 While nearing completion of her second year at the California Health Sciences University (CHSU) College of Osteopathic Medicine, Cori DeLisi learned she earned a $6,000 graduate student scholarship from the eQuality Scholarship Collaborative. DeLisi is one of only four medical students to receive this prestigious scholarship award.
According to their website, the eQuality Scholarship Collaborative awards scholarships to honor and encourage California students for their service to the lesbian/gay/bisexual/transgender community. The eQuality Scholarship Collaborative has fostered student leadership for over 30 years. In 2022, their cumulative scholarship awards surpassed $1,800,000.
In general, eligible students fall into one of these categories:
Resident of northern or central California who completed or expects to complete high school or equivalent between 1 Jul 2018 and 30 Jun 2023;
Resident of northern or central California who completed or expects to complete community college between 1 Jul 2018 and 30 Jun 2023;
LGBT+ graduates of Oakland Unified School District high schools;
Students pursuing a medical degree at an accredited medical school in California.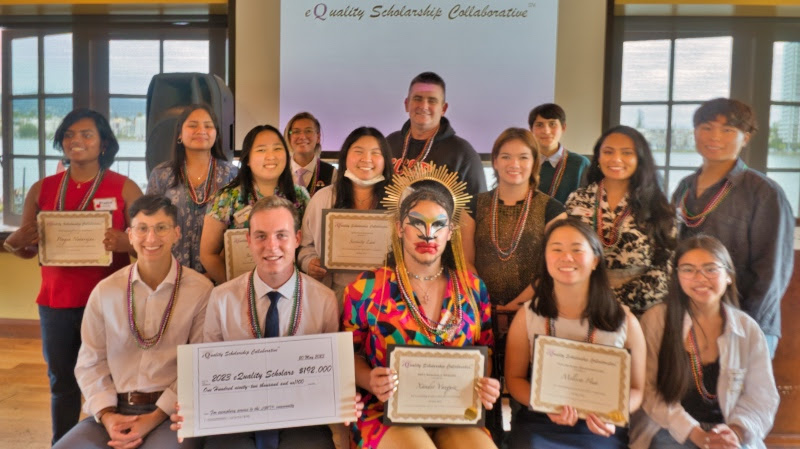 DeLisi has been very active in helping to support LGBTQ+ individuals on campus and in the community since coming to CHSU in 2021.
She is the immediate past president of the CHSU Lavender Alliance, a social and educational organization dedicated to raising familiarity of the unique health issues that LGBTQ+ individuals face and how physicians may deal with them supportively and helpfully.
The Lavender Alliance also serves as a safe, accepting, and inclusive social environment for CHSU medical students and staff who are LGBTQ+ or otherwise interested in queer health issues.
"I am passionate about helping educate my colleagues and the general public because even a tiny amount of information and understanding can help our future doctors here at CHSU better serve this patient population," stated Cori DeLisi, now third-year medical student at CHSU.
During her service as president, she and the E-board have hosted several events to support the Lavender Alliance's purpose. They held a non-binary Standardized Patient encounter with Dr. Nicole and Drew Harbaugh, RN, hosted Dr. Katherine Fobear to speak about her research on the state of transgender health in the Central Valley, and hosted Lavender Lunch's to provide a safe space for the Queer community and allies at CHSU to socialize together.
She has also worked with local non-profit organizations such as Fresno EOC LGBTQ+ and LGBT Fresno to volunteer for their pride parade and host a hormone replacement therapy injection clinic for trans and non-binary people.
DeLisi remarked that CHSU and many medical schools across the country should incorporate more LGBTQ+ specific healthcare information in their curricula.
"To address this, I am working with a colleague on a research project to help educate the current CHSU medical students on important LGBTQ+ healthcare information before rotations and graduation," stated DeLisi. "Doing this work is important to me because the LGBTQ+, and trans community especially, is exceptionally underserved. Most patients do not receive the care they need because of discrimination and lack of education regarding this population among healthcare providers."