First Annual Research Symposium Hosted by CHSU is a Success!
August 8, 2014
California Health Sciences University hosted the 2014 Central Valley Symposium on Basic and Clinical Sciences August 7 at their new College of Pharmacy campus in Clovis. One hundred guests attended this first annual event including: community leaders, physicians, pharmacists, researchers, educators, health care professionals and students. The day-long symposium featured three prestigious keynote speakers: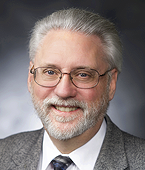 Michael W. Peterson, MD, Valley Medical Foundation  Professor of Medicine, UCSF Fresno Medical Education  Program, Vice Chair of Medicine,  UCSF; 
 Title: Outcomes and Lessons Learned from a  Multidisciplinary Lung Nodule Program in an Endemic  Area for Coccidioidomycosis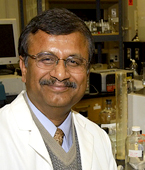 Lakshmaiah Sreerama, PhD, Senior Fullbright  Scholar, Professor, Department of Chemistry and Earth  Sciences, Qatar University, Qatar and St. Cloud State  University, St. Cloud, MN; 
 Title: Ottelione A: A Natural Product with Potent  Anticancer Activity, Mode of Action and Molecular Basis  for Resistance
 Lynn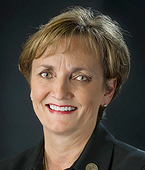 e Ashbeck, MA, MS, RD, Regional Vice  President, Hospital Council of Northern and Central  California; Mayor, City of Clovis; 
 Title: Population Health: The Only Thing Certain Is  That It Will Take All of Us to Achieve!
Twenty highly acclaimed health care professionals from various institutions also spoke in four symposium sessions on advances in pharmaceutical sciences, biomedical sciences, population health and primary care. As the presenters engaged the participants with a wide variety of topics, research findings, startling and encouraging statistics and potential solutions to health disparities – one thing became very clear – everyone in attendance was committed to finding solutions to health care challenges in our region and in our world.
Abstracts and speaker biographies are posted on-line at https://chsu.edu/cvs/. To download a PDF version of the Symposium Program booklet, click here: https://chsu.edu/wp-content/uploads/2018/04/2014/08/Symposium-booklet-web.pdf
To view photos from the event, visit the CHSU facebook page and click on the album: https://www.facebook.com/media/set/?set=a.342211422604261.1073741832.122139694611436&type=3
In addition to the speaking sessions, students and faculty presented research topics during a poster session. Of the nine student posters presented, CHSU faculty and staff had the difficult task of judging the three best student posters.
From left to right, poster judges Dr. Jennifer West, Ms. Leslie Williams and Ms. Judy Kammerer presented first place to William Whalen of Fresno State, second place to Faith Olivares of CHSU College of Pharmacy and third place to Sami Al-Jabban of Fresno State.
Registration was free and includes breakfast, lunch and refreshments. Seats were limited to the first 100 registrants.
Central Valley Symposium on Basic and Clinical Sciences Objectives:
 1. Place the Valley in the forefront of health education and research
 2. Offer scholarly and professional development opportunities
 3. Promote interdisciplinary collaboration
 4. Share current advancements in basic and clinical sciences
 5. Provide health care professionals with networking opportunities
 6. Garner and facilitate student learning
About California Health Sciences University – CHSU College of Pharmacy: CHSU's Doctor of Pharmacy program is a four year, post-baccalaureate program and the first cohort of students start August 2014. CHSU is now accepting applications for the second cohort of students that start in August 2015.
For more information about the Central Valley Symposium on Basic and Clinical Sciences or the Doctor of Pharmacy program at CHSU, visit www.chsu.edu, call 559-325-3600 or find them on facebook, twitter and Linkedin.