Reception For New York Times Columnist Held at CHSU
January 30, 2023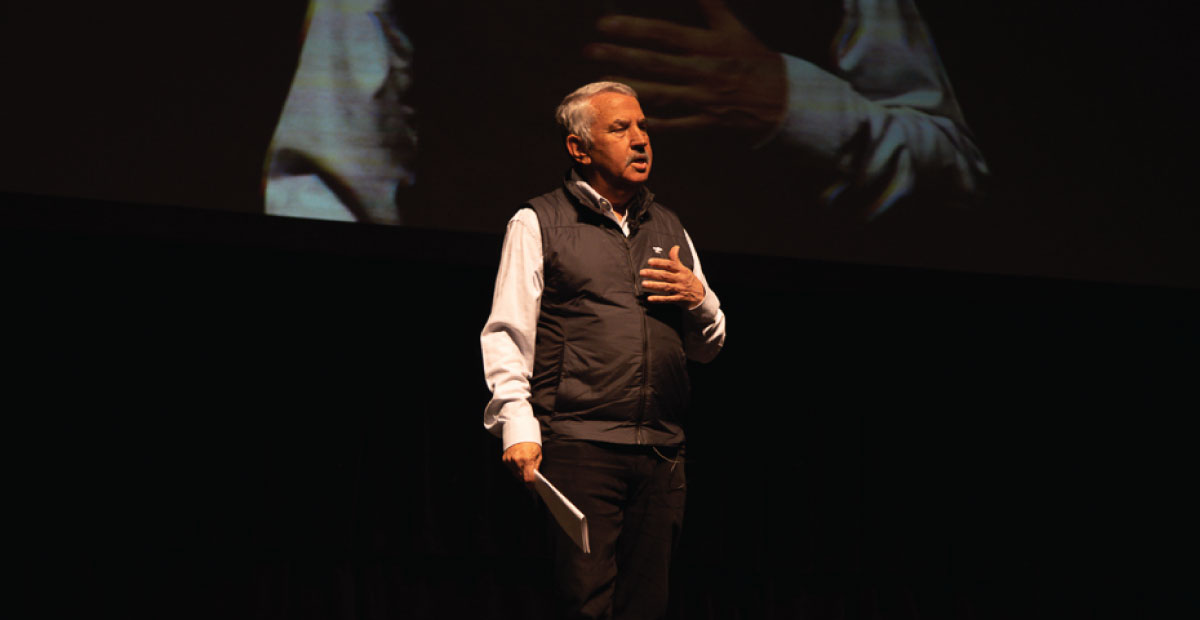 On January 17, Thomas Friedman, a New York Times columnist and three-time Pulitzer Prize winner, visited the California Health Sciences University (CHSU) campus for a reception and book signing as part of the San Joaquin Valley Town Hall speaker series.
For 86 years, the San Joaquin Valley Town Hall has educated its members from the local community through nationally and internationally renowned, thought-provoking speakers. Traditionally, its members are invited to attend a book signing reception the day before the main speaking event at the Saroyan Theater in Fresno.
The Thomas Friedman reception was the first time Town Hall cohosted a book signing at the CHSU campus. Members and guests of Townhall were welcomed by CHSU leadership and given a tour of the Simulation Center. Medical school students from the Simulation Student Interest Group showed guests some of the unique technology used in the CHSU Simulation Center. They also had the unique opportunity to meet and converse with Friedman, in addition to getting books signed.
CHSU is proud to host this Town Hall reception on the campus and appreciates all who supported or attended this unique event.