2022 Grad Stories: Imrendip Gill
May 12, 2022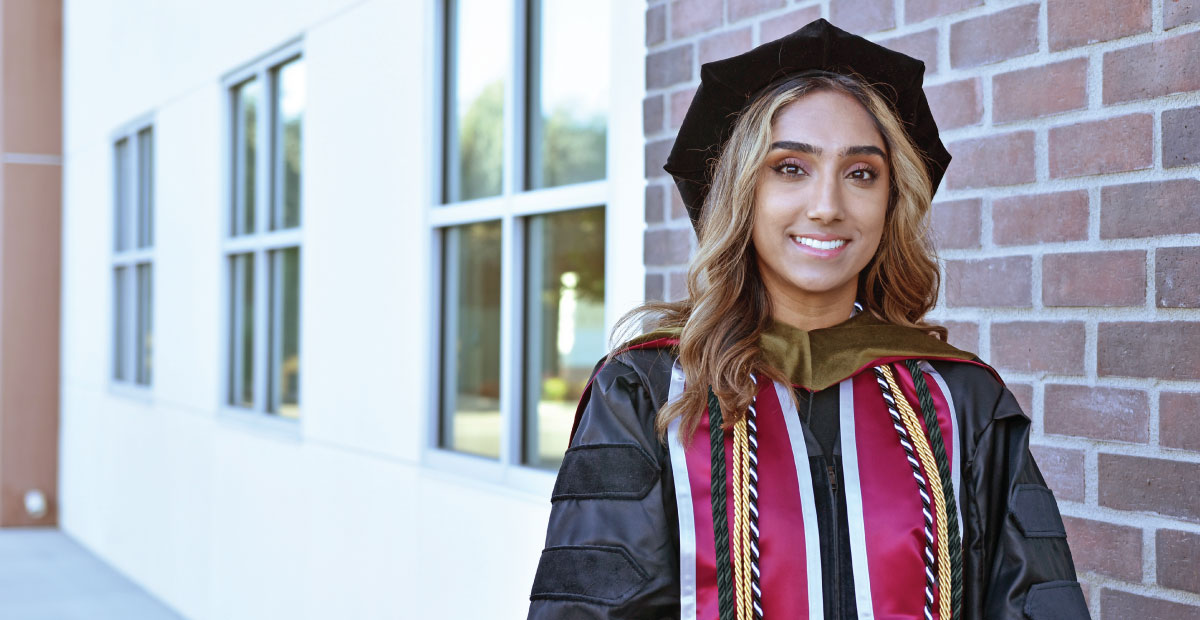 Fresno Native Hopes to Serve the Underserved After Pharmacy Residency
Dr. Imrendip Gill, CHSU College of Pharmacy Class of 2022 graduate and Fresno native, is excited to become a pharmacist to help the underserved in the community. Her parents immigrated to the US to build a better life for their family, but finding access to health care wasn't always easy. She watched as her parents would often ask their local pharmacist questions about their health concerns and medications.
"Seeing how my parents struggled with finding adequate health care when they first immigrated to America inspired me to pursue a career in pharmacy. I noticed that they spoke a lot to pharmacists because they are so accessible. I want to be able to help serve underserved patients like my parents," said Dr. Gill.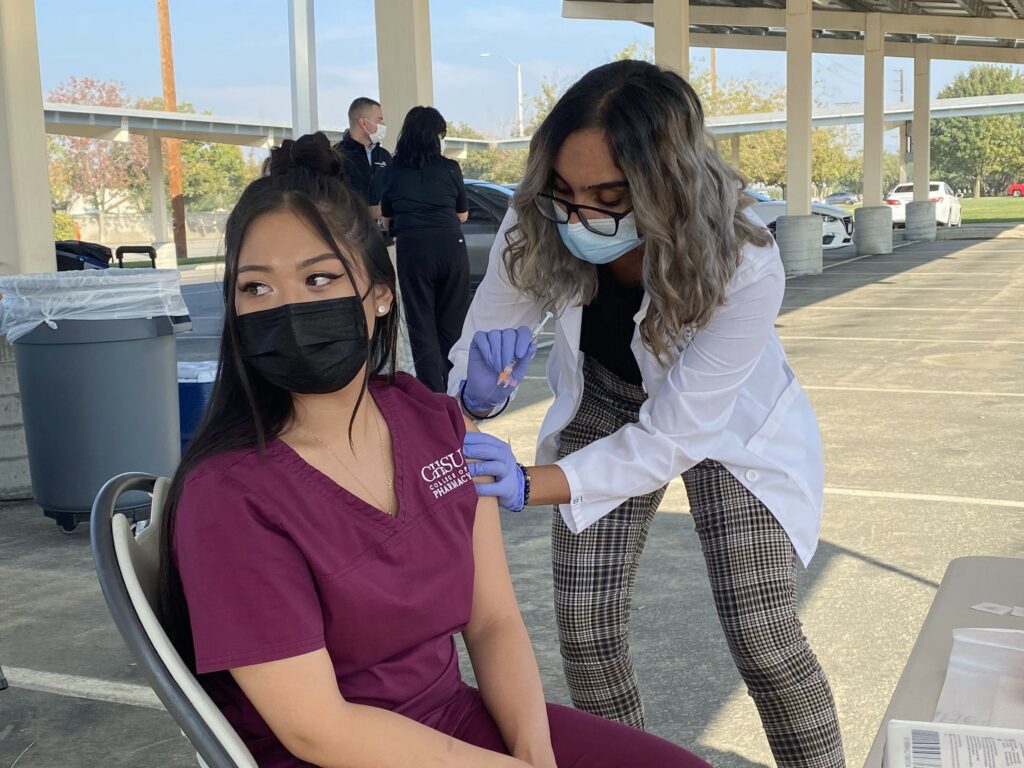 Throughout pharmacy school, Dr. Gill juggled working three jobs, studying for school, and participating in extracurricular activities. She gained community pharmacy experience as a CVS pharmacy intern, acute care pharmacy experience as a pharmacy intern at Clovis Community Hospital, and was a tutor and teaching assistant at CHSU. These experiences helped her gain a wider perspective of her career options and she ultimately decided to pursue a post-graduate residency program.
Some of her favorite memories of pharmacy school include volunteering in the community to educate patients and assist with vaccinations. She and her peers had the chance to administer COVID-19 vaccinations to patients in Lamont, a small Spanish-speaking community near Bakersfield. They also attended the Fresno Unified School District Migrant Parent Meetings to provide blood pressure and glucose screenings.
During her time at CHSU, she was the Vice President of the California Pharmacists Association (CPhA) CHSU chapter, the Vice President of the Student National Pharmaceutical Association (SNPhA) CHSU chapter and was involved in the Central Valley Pharmacists Association, Phi Delta Chi, and Phi Lambda Sigma. She also was awarded the Granville Homes Outstanding Graduate Award in recognition of exceptional academic performance, demonstrating excellence within our University mission's setting and being a compassionate, highly trained, intellectually curious, collaborative and adaptive leader capable of meeting the health care needs of the future.
"Graduating with a pharmacy degree is really important to me because I'm a first-generation college graduate. It means the world to my parents that I have a doctorate in pharmacy, so I'm really happy that I was able to do this for them," said Dr. Gill.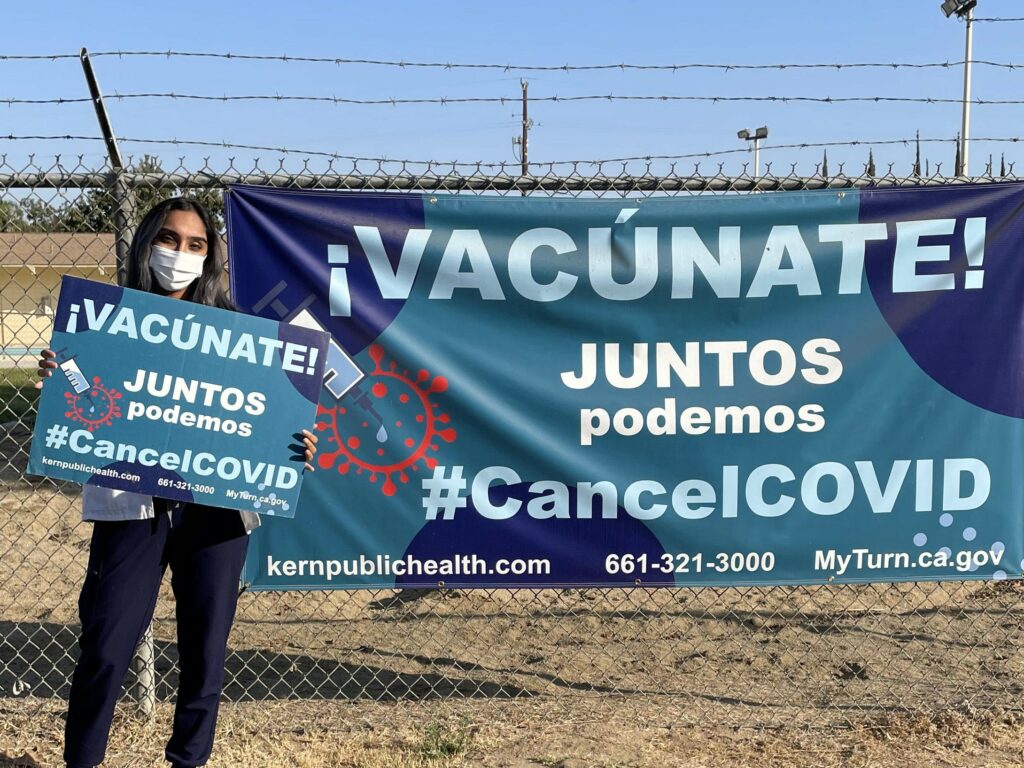 After graduation, she will continue her education with a residency at Adventist Health Central Valley Network in Hanford. The residency will be a combination of acute and ambulatory care experiences, allowing her to work directly with patients, in conjunction other health care providers, to provide pharmaceutical treatment at the hospital bedside, in clinics, physician practice groups and other patient care sites. She was one of only two chosen for their 2022-2023 PGY1 (Post Graduate Year 1) cohort.
After residency, she plans to stay in the Central Valley to practice in the ambulatory care setting.
The Graduation Ceremony to honor Dr. Imrendip Gill and her peers in the CHSU College of Pharmacy Class of 2022 will be held Saturday, May 14, 2022.
The 2022 Grad Stories is a series dedicated to honoring our California Health Sciences University (CHSU) Doctor of Pharmacy graduates and showcasing their accomplishments throughout their time at CHSU while earning their PharmD degree.
Related Posts