2022 Grad Stories: Michael Tran
May 13, 2022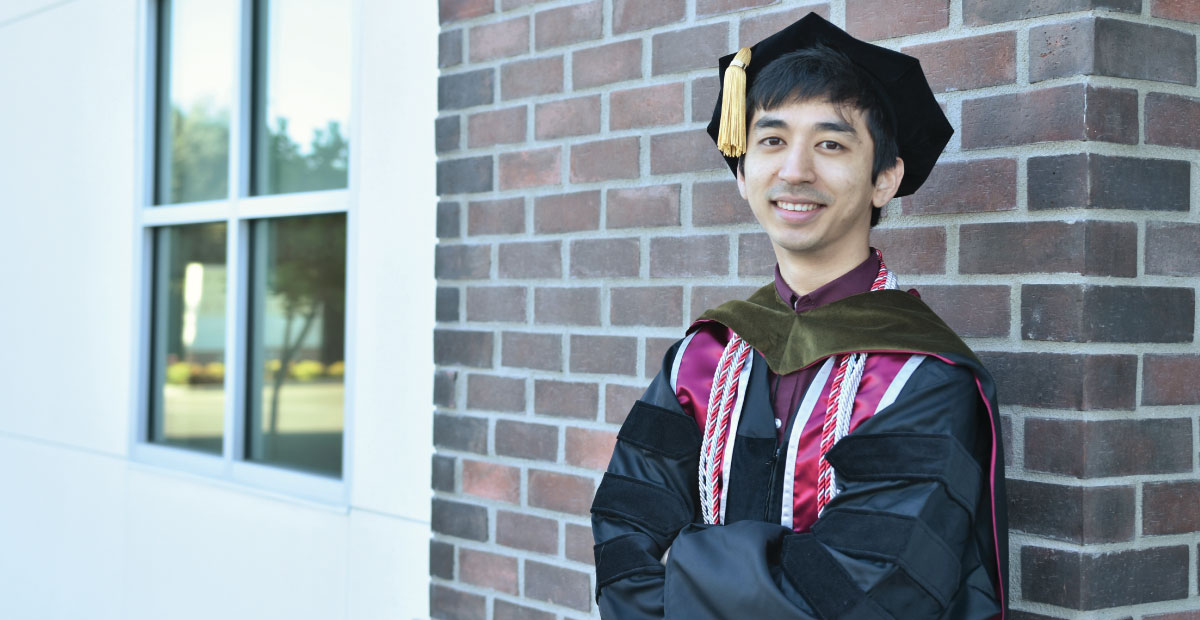 Fresno Native Hopes to Have a Direct Impact on Patients in the Valley
Dr. Michael Tran, CHSU College of Pharmacy Class of 2022 graduate and Fresno native, spent his time during pharmacy school building deep connections with his colleagues and the Valley community that he plans to serve.
Although he tends to be soft spoken, his impact on his peers and the community is undeniable. Through his rotations and his internship at CVS Pharmacy, he has already started serving the community using the skills he learned during pharmacy school.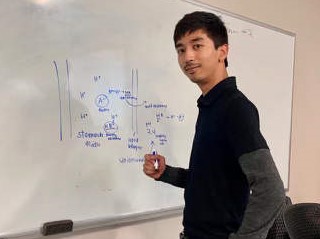 Dr. Tran spent what little free time he had during his studies as a tutor to his peers and teaching assistant for the first semester calculations lab that teaches students the calculations necessary for the practice of pharmacy. He wanted to use his background in math and chemistry to help other students succeed.
"I really enjoyed doing individual and group tutoring sessions and helping faculty develop improved course materials that would help the next class of pharmacy students," said Dr. Tran. "It was nice to see my influence on the students that I was tutoring. Seeing their grades improve was really rewarding and fulfilling."
He always wanted to work in the medical field and stay close to his family in the Central Valley. The support of his family inspired him to stay and build his career in Fresno. His father immigrated to the US to find better opportunities and eventually reconnected with family that was living in the Central Valley.
Dr. Tran was raised in Fresno and graduated from Fresno State with a bachelor's degree in chemistry, making him the first in his family to graduate with bachelor's and doctoral degrees.
Several of his family friends who are pharmacists sparked his interest towards the pharmacy career. When he learned about CHSU's mission to serve the Central Valley, he jumped on the opportunity. He applied to CHSU through the Early Decision program in which applicants commit to only apply to their first-choice pharmacy degree program and receive a scholarship and early notice if they are accepted.
During his time at CHSU, Dr. Tran was involved in student organizations in addition to his tutoring and teaching assistant positions. He held leadership positions in student organizations including Kappa Psi as a "Power to End Stroke" Chair and Student National Pharmaceutical Association (SNPhA) as a webmaster. He also was awarded the Merck Manual Award for Academic Excellence presented to graduating students for outstanding academic achievement, leadership, and community service.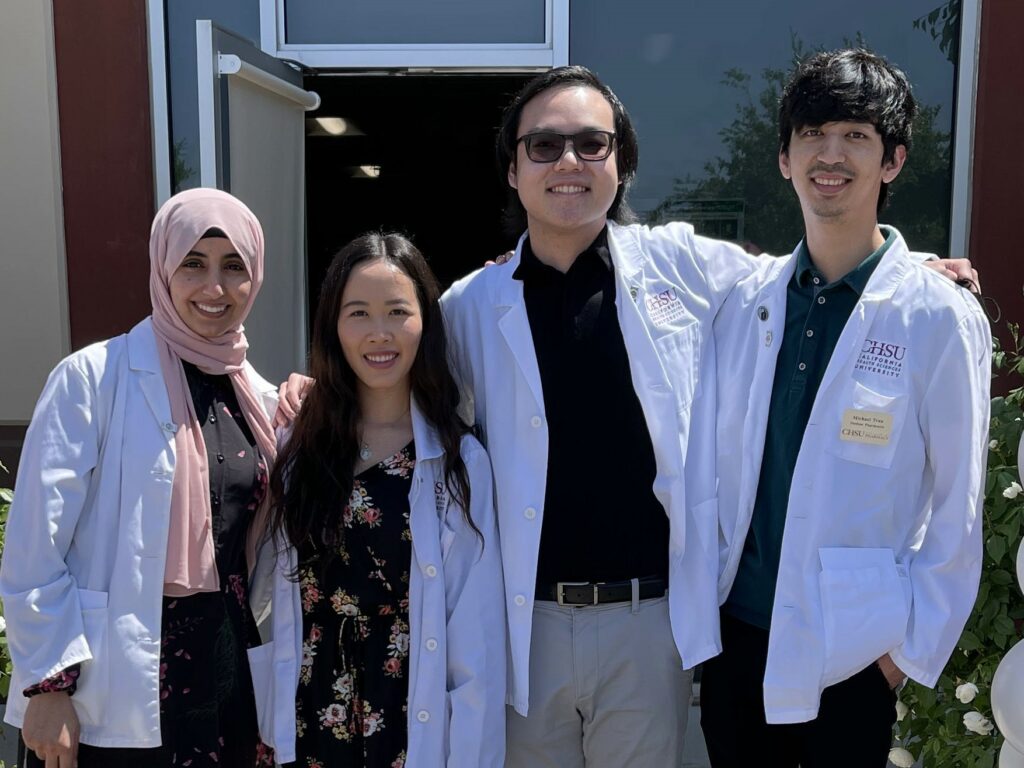 Some of his favorite memories of pharmacy school revolve around the friendships he made, starting with his very first collaborative team who he met during his first semester. They bonded during their lunch hours and became close over the years. He hopes that these friendships continue to deepen even as they enter into their careers.
After experiencing the different types of pharmacy careers through his rotations, Dr. Tran plans to build his career in community pharmacy in the retail setting.
"Becoming a pharmacist is important to me. What drew me to a career in retail pharmacy was the fact that they are so accessible and can have a more direct impact on the community, so that's something that I look forward to doing," said Dr. Tran.
Dr. Tran is currently a pharmacy intern at CVS and plans to continue serving the Central Valley community in retail pharmacy after he graduates.
The Graduation Ceremony to honor Dr. Michael Tran and his peers in the CHSU College of Pharmacy Class of 2022 will be held Saturday, May 14, 2022.
The 2022 Grad Stories is a series dedicated to honoring our California Health Sciences University (CHSU) Doctor of Pharmacy graduates and showcasing their accomplishments throughout their time at CHSU while earning their PharmD degree.
Related Posts