CHSU Awarded Fresno Chamber's Rising Star Award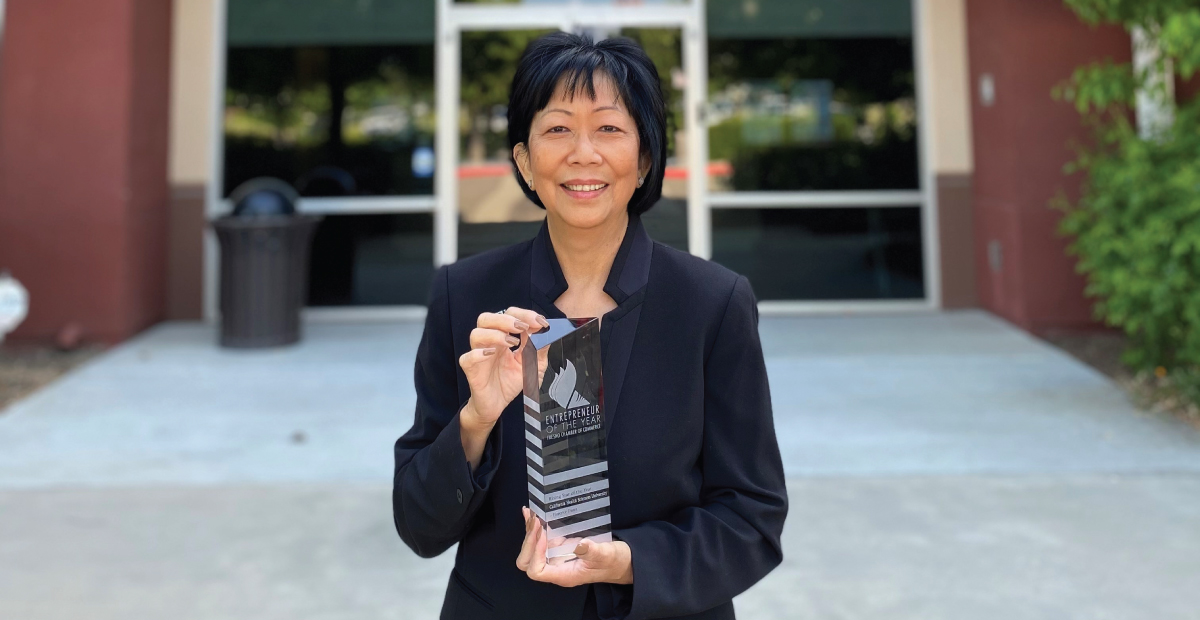 California Health Sciences University (CHSU) was awarded the Rising Star Entrepreneurship Award at the 2021 Valley Business Awards for our innovative approach in helping reduce the physician and health provider shortages in the Central Valley.
The Rising Star Entrepreneurship Award is given to a Central Valley enterprise or individual who's been in business for less than ten years. The business must have a history of exhibiting innovation in products or approach, the ability to market beyond the Valley, and clear evidence that they're helping develop our region's local economy while supporting the community.
With the Central Valley currently ranked lowest in access to care for California residents, CHSU's mission focuses on recruiting and training future physicians and pharmacists to stay and serve in the Central Valley upon graduation. And our community partners have been integral to our success.
"This award really means a lot because the community recognizes that the mission is real. We can't do this alone. We need physician partners, education partners, Federally Qualified Health Centers, hospital systems and business leaders," said CHSU President, Florence Dunn, "And every day there are more coming forth and saying 'we've watched what you're doing – we're in.'"
With 60% of the CHSU pharmacy students and 36% of the CHSU medical students being native to the Central Valley, there is a positive impact on the Valley's health care industry now that will continue to compound in the future. And even those in the programs who are not natives, have expressed their intention to stay in the Valley to practice because of the quality of life and opportunities in the region.
"The award is a huge boost to us. It affirms our mission, that we are headed in the right direction and that the community is behind us," said President Dunn.
Thank you to the Fresno Chamber of Commerce, KSEE24, Valley PBS, and the Valley Business Awards supporters for continuing the tradition of recognizing the organizations and remarkable people who make a difference in our community.
Watch the full story below. The CHSU story starts at about 13:oo.