CHSU College of Osteopathic Medicine Hosts Assemblyman Jim Patterson
July 8, 2021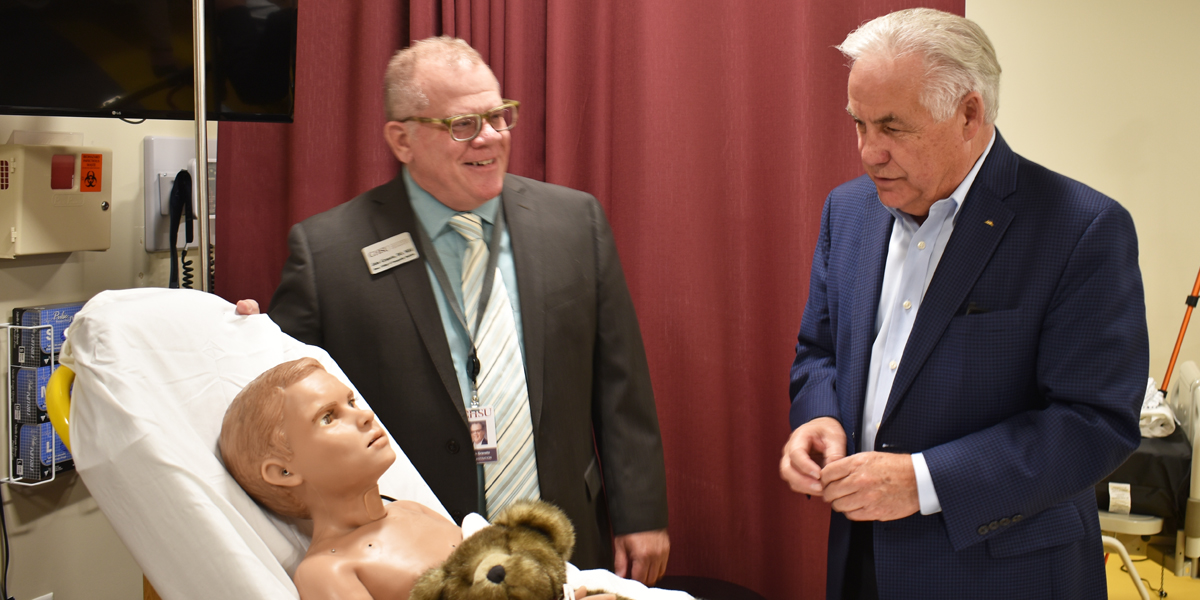 On Friday, July 9th, California Health Sciences University College of Osteopathic Medicine (CHSU-COM) was honored to host Assemblyman Jim Patterson along with his District Director, Alisha Gallon. While Assemblyman Patterson has visited CHSU before the COVID-19 pandemic, this was his first visit since the opening of their new medical school in July 2020.
Assemblymen Patterson was hosted by Florence Dunn, President of CHSU; Dr. John Graneto, College of Osteopathic Medicine Dean; and Darius Assemi, Founder of CHSU.
Assemblyman Patterson learned more about the impact the University has had on the local economy, improving health care access in the Valley and pathway programs to support students that are interested in pursuing health care careers.
Dean John Graneto shared some statistics about the inaugural class of 79 medical students, including the fact that they were selected from a pool of 4,000 highly qualified applicants. The student demographics of the current class included 81% from California; 34% from the Central Valley; there are 27 different languages spoken; and 30% that speak Spanish. The second cohort of 120 medical school students begin classes later this month.
Assemblyman Patterson also learned the primary road block to training new physicians is the shortage of Graduate Medical Education (GME) or residency slots at health care facilities in the Central Valley.
On behalf of Dean Okamoto, CHSU President Florence Dunn shared the exciting news about the College of Pharmacy launching it's new, 3-year PharmD program and that applications for Fall 2022 will be accepted beginning July 14th. She is hopeful that students will enjoy saving on costs of attendance by graduating a year earlier and appreciate the student focused approach and curriculum changes that Dean Okamoto has implemented.
The visit concluded with a tour of the medical school building, including the classrooms, teaching kitchen, and a visit to the Simulation Center where he engaged in unique interactive learning experiences for clinical simulation training. He wore a Microsoft Hololens augmented reality headset, which CHSU medical students use to learn human anatomy along with a handful of other leading-edge programs in the nation. He also met Pedro and his infant sibling, as part of the family of tetherless simulation manikins that have human-like qualities include breathing, a pulse, blinking, moving, talking, crying and other characteristics.