Congressman Jim Costa Makes First Visit to CHSU Medical School
July 8, 2021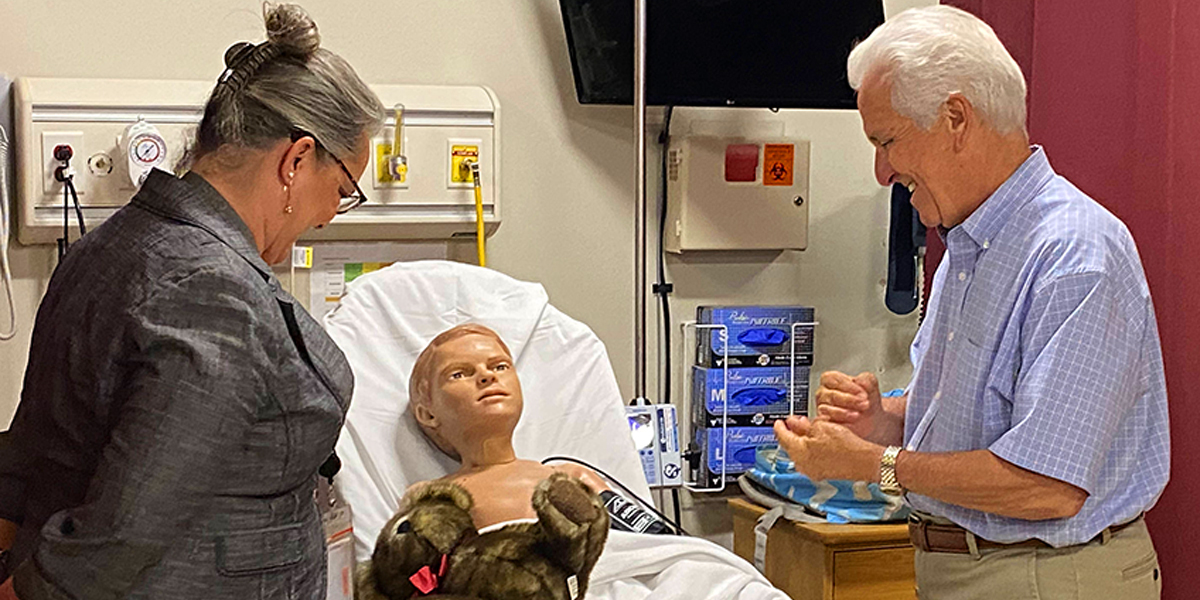 California Health Sciences University College of Osteopathic Medicine (CHSU-COM) was honored to host Congressman Jim Costa and his Director of Constituent Casework, Kelly Gill for a presentation about CHSU and campus tour on Thursday, July 8th.
Congressman Costa was hosted by Florence Dunn, President of CHSU; Dr. John Graneto, College of Osteopathic Medicine Dean; Dr. Anne VanGarsse, COM Associate Dean; and Dr. Mark Okamoto, College of Pharmacy Dean.
The Congressman was briefed on the CHSU campus and future growth opportunities, and the economic impact the university has had on the local area. For example, a feasibility study commissioned in January 2021 showed that the cumulative economic impact of CHSU is projected to contribute $930MM into the regional economy during the next 7 years. Currently, the University employs over 150 skilled professionals, including highly educated and credentialed scientists, physicians, pharmacists, and nurses on our faculty and is continually hiring new positions.
The Deans of both the College of Pharmacy and College of Osteopathic Medicine programs, presented to Congressman Costa an overview of the student bodies and the impact each program has had on our region. Dean Okamoto was excited to share details of the new, 3-year Doctor of Pharmacy program that's now accepting applications for fall 2020, contingent upon various accreditation approvals. Dr. Okamoto also reported about the current 4-year Doctor of Pharmacy program , which now has over 240 graduates, with about 2/3 of them practicing as Pharmacists here in the Valley. 60% of CHSU pharmacy students are local.
Dean Graneto was pleased to share that the second class of 120 medical students will be enrolling this month and when the program is at full capacity, there will be a total of 600 students on campus.
The group also discussed that the primary road block to training new physicians is the shortage of Graduate Medical Education (GME) or residency slots at health care facilities in the Central Valley. Congressman Costa is working to address that now with proposed legislation.
The meeting concluded with a tour of the CHSU Simulation Center to experience the technology used to teach clinical training in a "real life" hospital setting that includes an in-patient and out-patient wings, exam rooms and an operating room. Congressman Costa really enjoyed meeting Pedro, the "age 5 child" manikin that's part of the family of tetherless simulation manikins that have human-like qualities include breathing, a pulse, blinking, moving, talking, crying and other characteristics. Then Congressman Costa wore a Microsoft Hololens augmented reality headset, which CHSU medical students use to learn human anatomy along with a handful of other leading-edge programs in the nation.
Read more about his visit in this GV Wire article: https://gvwire.com/2021/07/13/congressman-gets-close-look-inside-human-body-at-clovis-medical-school/