CHSU Hosts Award Ceremony for the Inaugural Class of 2018 College of Pharmacy
May 21, 2018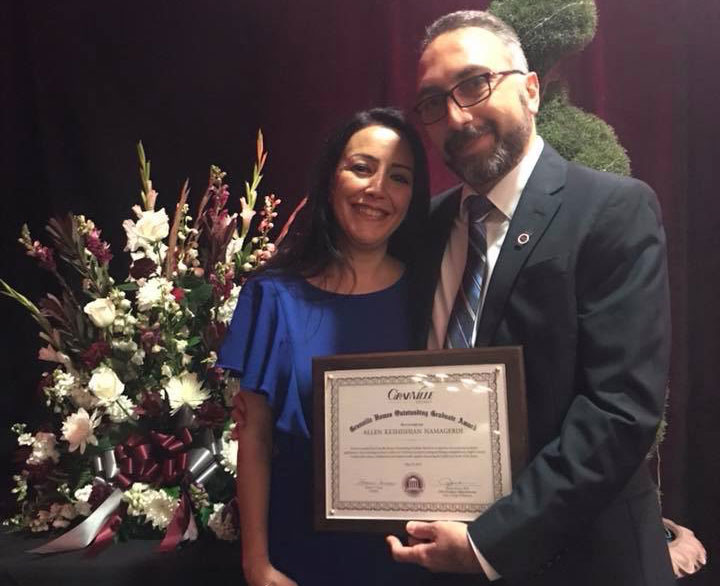 California Health Sciences University (CHSU) hosted a Graduate Awards Ceremony and Dinner for the Inaugural College of Pharmacy class on May 18, 2018 at Copper River Country Club.
Eight students were honored with awards at the special presentation. Each award tied specifically to the mission and values of the University.
One student was honored by receiving the University's most prestigious award, the Granville Homes Outstanding Graduate Award, which was accompanied by $10,000.
Granville Homes is committed to supporting CHSU students and ensuring their success, which is why they chose to generously sponsor the Granville Homes Outstanding Graduate award. Darius Assemi, President of Granville Homes and one of the founders of CHSU, presented the award at the ceremony.
Congratulations to: Allen Keshishian Namagerdi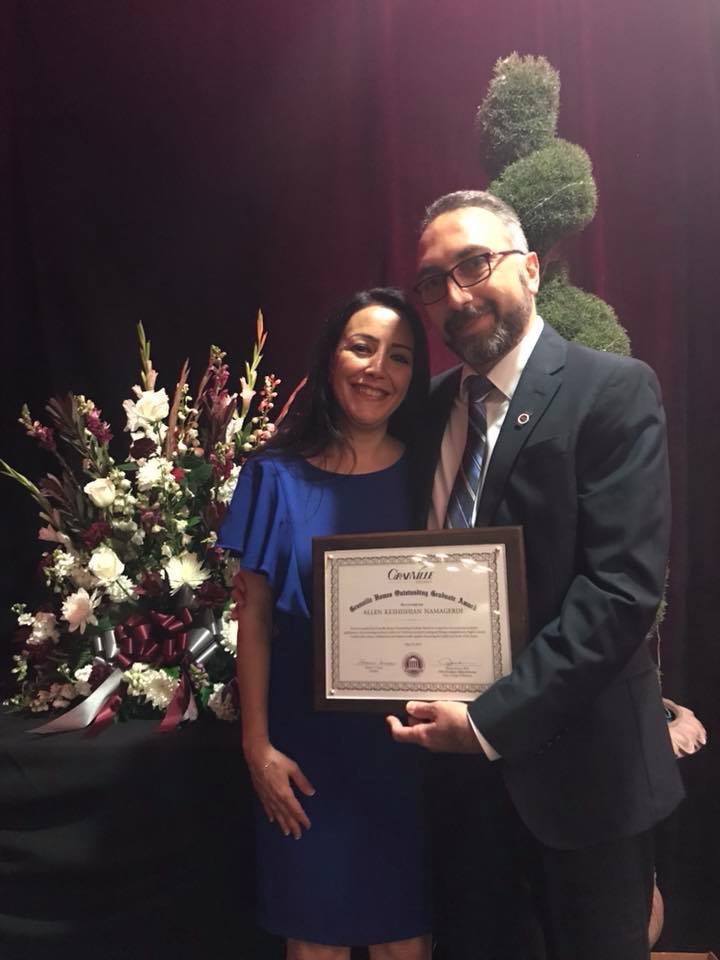 Granville Homes Outstanding Graduate Student Award Recipient:
Performs in the top 20% of his/her class academically.
Demonstrates leadership qualities both in academic and extracurricular activities.
Demonstrates sincere involvement in both health-related and community volunteer projects.
Demonstrates eagerness to serve and meet the health care needs of the Central Valley.
Seven students were honored by receiving one of CHSU's Value Awards and $500 gift.
Value Award for Collaboration Recipient: Mina Al-Shahed
Invests the most effort into helping other classmates in their overall development and helps them succeed academically and professionally.
Earns trust and respect of his/her patients and has worked towards their wellbeing.
Contributes greatly by collaborating with faculty and staff of the University.
Value Award for Diversity Recipient: Julio Mercado
Demonstrates consistent involvement in Pharmacy community service in a cross-cultural setting throughout his/her four years at CHSU.
Demonstrates significant participation in a service based organization in a cross-cultural setting.
Intends to practice in Central Valley or any other underserved area after Graduation.
Value Award for Excellence Recipient: Chong Yang
Performs in the top 20% of his/her class academically.
Strives to be a better team player, critical thinker, and skilled problem solver.
Demonstrates continuous reflection upon his/her performance and is open for feedback.
Value Award for Growth Recipient: Yuqin Hu
Strives to consistently improve in the field of academics, co-curricular and extra-curricular activities and in abiding by the CHSU values.
Makes failure a stepping stone towards his/her success.
Stands up to face and fight and prevents falling victim to the circumstance, to evolve as a better graduate student and a health care professional.
Value Award for Innovation Recipient: Vigil Beth Rapiz
Contributes creatively towards more efficient process/ideas or initiates new activities.
Demonstrates that the process/idea is sustainable.
Demonstrates that the process/idea is original and creative to this institution.
Demonstrates that the overall innovation benefits the students, staff, faculty, patients or the community.
Value Award for Integrity Recipient: Dong Le
Keeps promises and fulfills expectations.
Adheres to the highest ethical and professional standards in academics, research and/or health care.
Demonstrates good decision-making based on values and ethics.
Value Award for Stewardship Recipient: Hong Leung
Contributes to community by collaborating with other students, faculty and staff in a highly efficient way.
Demonstrates stewardship selflessly within the campus, community or world.
Utilizes material/financial resources in a highly efficient and sustainable manner.
Family, friends and guests of the graduates attended the Graduate Awards Ceremony in support, along with administration, faculty, staff and Board of Trustees. Graduation speaker, Senator Edward Hernandez, OD and his wife, Diane Hernandez,OD, also attended the event.
The evening concluded with a dinner and apple cider toast to congratulate the graduates on the hard work they have accomplished over the last four years.