CHSU Hosts Professional Development Workshops
May 24, 2018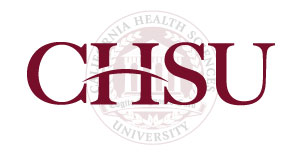 California Health Sciences University (CHSU) has created a series of optional workshops and services for all faculty and staff to attend the upcoming months. These workshops and services are aimed to support employees' growth and professional development.
The CHSU programming for teaching and learning is designed to empower faculty as scholarly educators so that: a) learning is learner-centered, active, challenging, and elevated to authentic problem solving; b) teaching is assessment focused, responsive, transparent, and aligned to objective performance quality measures, and; c) learners and teachers are emotionally invested, growth focused, community oriented, and assume ownership of outcomes.
The workshops will focus on areas of support, such as team-based learning; press education; collaborative review and support of classroom and teaching scholarship; conference opportunities, teaching fellowship and additional development; and online series of modules focused on faculty development (launching this fall).
To view the professional development calendar workshops, please Click Here
For more information, contact Dr. Will Ofstad, Assistant Dean for Education, at wofstad@chsu.edu.